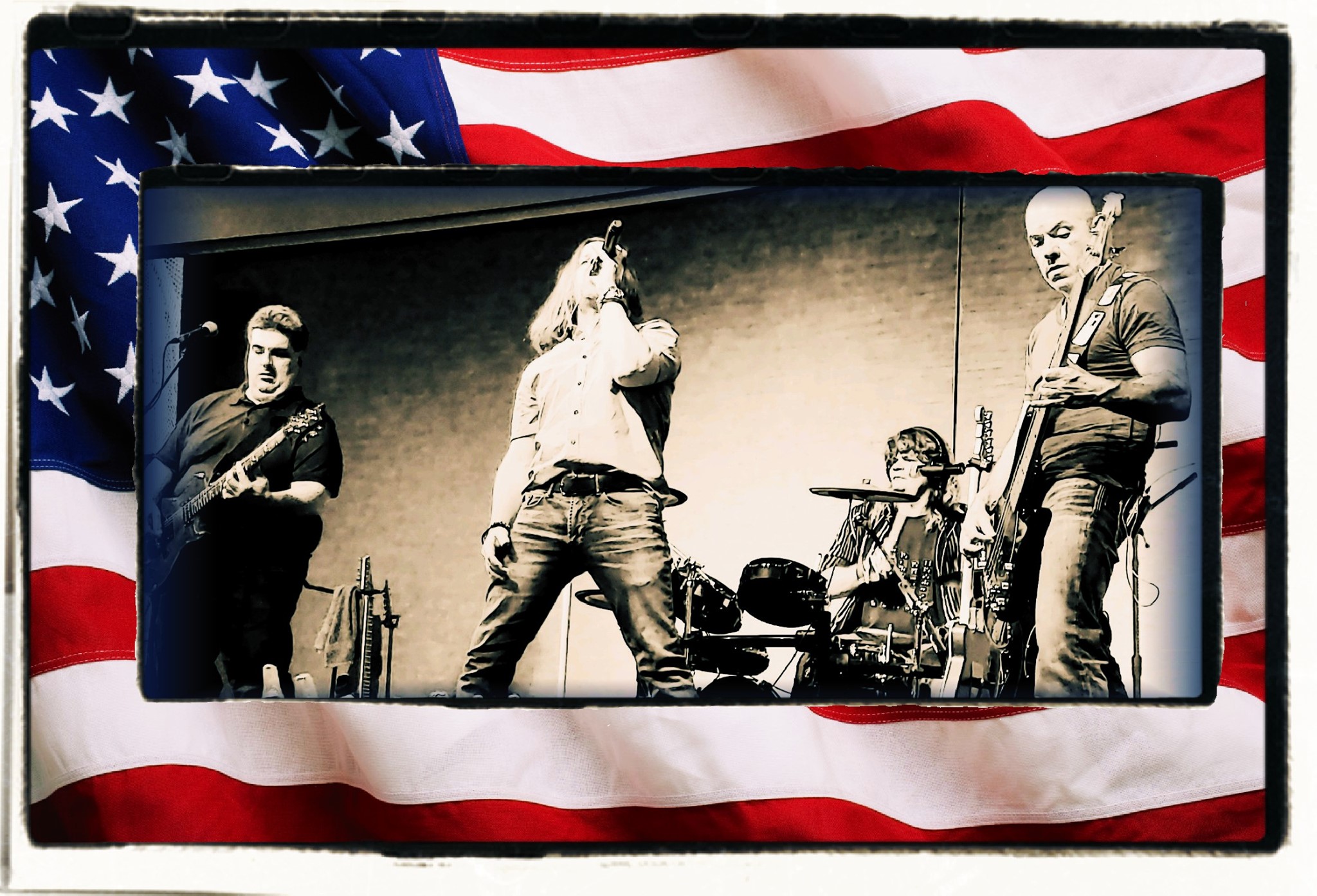 Dayton-based band Shadowlife prides itself on its diverse musical offerings – the band covers a wide range of decades and genres. We're so excited to have them getting the party started at Go 4th this year! We caught up with Shadowlife bassist and vocalist, Larry Oeffner, to learn all about what the band has planned for July 4.
What is the band looking forward to most about playing Go 4th?
We are very excited and honored to play this wonderful event and celebrate our nation's Independence Day with the City of Kettering! We can't wait to share the stage with our friends from Stranger again. They are very talented musicians and great guys! It's going to be a great show when you combine Stranger and Shadowlife on the same bill!
Have you ever played this event before?
We have never played this event before, but the last couple of years have played the American Cancer Society Relay for Life benefit here at Delco Park. We also played a Pink Ribbon girls cancer benefit with Stranger in 2017.
How did Shawdowlife get started?
In 2008, Shadowlife was formed combining former members of local bands Silvertongue and 8 Steps Below. As with most bands, we have had a lot of personnel changes. Preston on drums and Larry on bass, are original members of Shadowlife. Geoff on lead vocals, has been with the band about 3 years now and Rob on lead guitar, for about 6 months.
Current members: on drums and vocals, Preston Spraul. On bass and vocals, Larry Oeffner. On lead guitar and vocals, Rob Gerami. On lead vocals and guitar, Geoff Edwards.
What's your setlist like for Go 4th?
With only a one-hour set, we want to give the audience a little taste of the diversity of Shadowlife. We will play 80's and 90's rock, a classic rock song here, a newer song there, a couple dance songs and throw in one or two country songs. And I'm sure we will have something special for this particular July 4th show!
Favorite genre or song to play?
A: One of the things we set out to do from Day One was to not be labeled as a particular genre-specific type band. We realize that our audience and venues are diverse and not everybody likes the same music. We take pride in playing several genres of music from different decades and always are changing and adding to the song list and tailor our shows for that particular show/venue. If you want to rock out to some great music and get your groove on, come out and see Shadowlife!