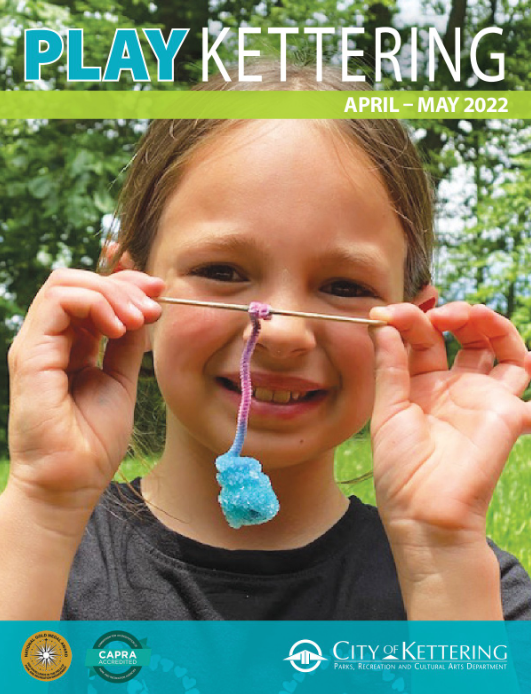 When it's warm outside one minute and freezing the next, we get serious about counting down to spring. We can't wait for all the fun that's in store in our Spring 2022 program guide. Registration for spring programs will open for Kettering residents on Monday, March 7 and for non-residents on Monday, March 14.
Beat cabin fever by enjoying an outing with the family – play BINGO, enjoy favorite games and try your hand at a building challenge together! Our traditional favorite Easter Egg Hunts have also returned!
Our spring calendar of youth programs features fun and educational offerings in Sports, Environmental Education, visual arts and dance with Rosewood Arts Center, and Recreation, which includes youth cooking and much more.
We're also excited to feature a host of new programs for adults – cooking, healthcare information, general interest presentations, and gardening will keep you busy and help you reconnect after a long and chilly winter. Our Adult Easter Egg Hunt is also back and is currently open for registration. Rosewood Arts Center has opportunities in a variety of media for everyone who's ready to get creative, find a hobby or learn a new language. We're also looking forward to our popular summer adult sports leagues, including softball!
And as always, we're pumped for a brand-new round of registered fitness classes! Let us help you stay active through these next busy months.
Browse the digital guide for more ways to enjoy the springtime in Kettering. You can enroll directly from the guide by using the blue 'enroll now' buttons to navigate to our registration site.