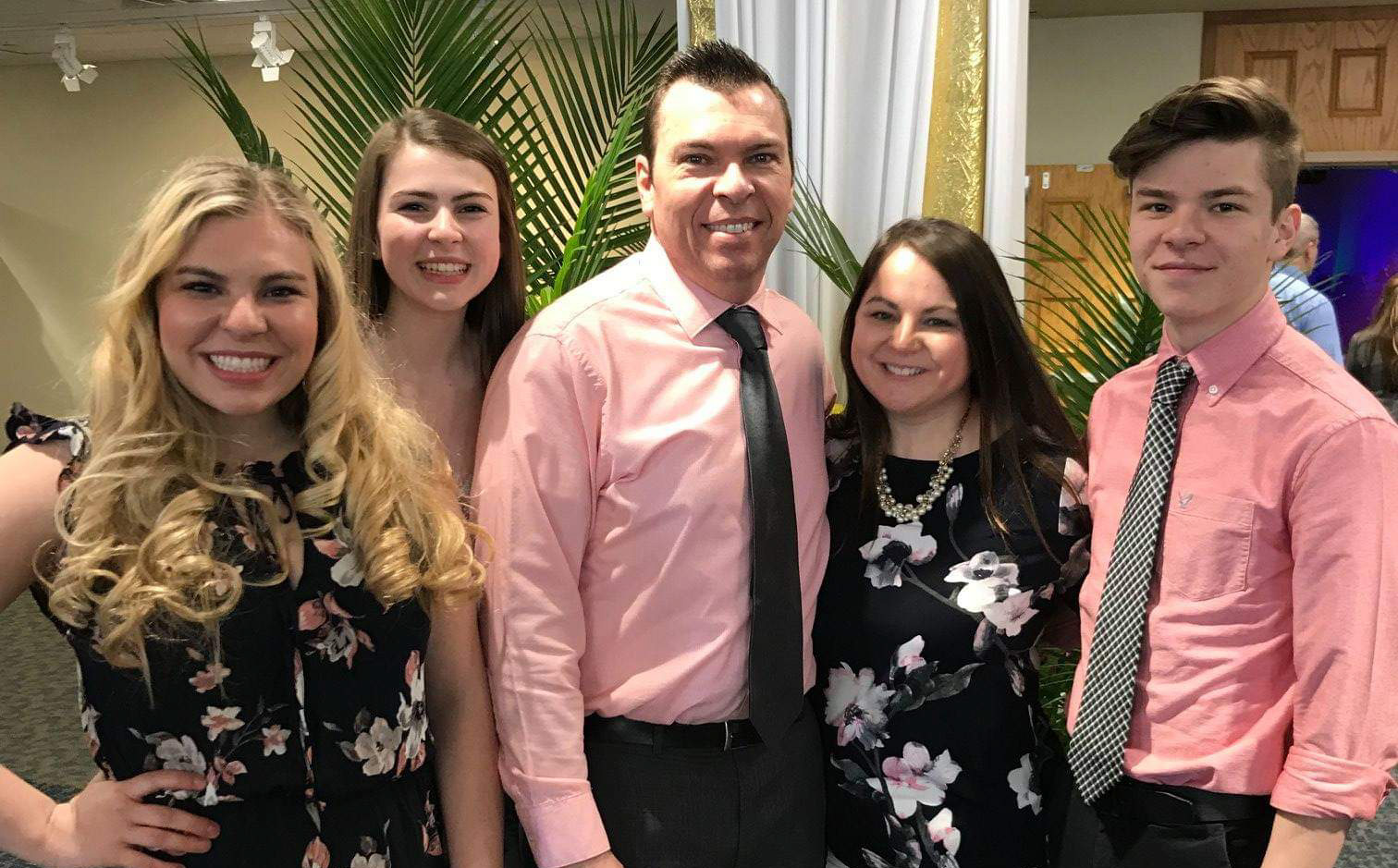 Meet Drew Corbett, who recently joined our PlayKettering team as Recreation Manager! Learn why he chose to spend his career in recreation and what he enjoys doing off the clock, too.
What made you choose parks and recreation as a career field?
Growing up in a small town in northeast Ohio, I spent a lot of time outside – riding bikes, playing games and exploring with friends. From an early age, I loved playing basketball, football and baseball. I was always drawn to the competitive side of sports and the dynamic of playing together as a team.
When I started college at Edinboro University, I played every intramural sport they offered. The recreation staff became familiar with me and hired me as an Intramural Sports Official. That led to a promotion as an Intramural Supervisor and eventually to a Graduate Assistant position with the Recreational Sports Department. Those collective experiences steered me toward my first professional position as Adapted Recreation and Sports Club Coordinator at Wright State University.
What aspects of the field are you most passionate about?
For me, it's about quality of life for our residents. I want to be a part of an active, engaged community that values the services Parks, Recreation & Cultural Arts provides.
Where did you work prior to coming to Kettering?
I have been extremely fortunate to spend my entire professional career in recreation. Most of that time was spent in higher education at Wright State University. During those 22 years, I had programming responsibilities for adapted recreation, outdoor recreation, sports clubs, intramural sports and fitness. I was able to manage a recreation facility that included a fitness center, swimming pool, group exercise studios, a climbing wall, and gymnasiums. I have met so many people, both students and professionals, that have challenged the way I think and have left a lasting imprint on me personally and professionally.
What do you hope to achieve in your new position this coming season?
Since I am new to my position, I want to make sure I am building relationships with people in the community. I want to look for ways our department can positively impact the city of Kettering and make a lasting impression on the lives of the people we serve.
Tell us a little about your life and interests outside of work.
I have been married to my wife Kim for 22 years. We have lived in Kettering for the past 17 years with our three children. My daughter Reilly is a 20-year-old marketing major at Wright State University. My son Braeden is a 17-year-old senior at the Dayton Regional STEM School and my daughter Avery is a 15-year-old sophomore at Kettering Fairmont High School. We also have a Cavachon puppy named Callie.
I enjoy playing basketball, watching sports (live or on TV) and spending time with family and friends. I love to laugh, so I watch a lot of stand up comedians. My favorite team is the Pittsburgh Steelers, the only food I DON'T like is tomatoes, and my favorite movie is Planes, Trains and Automobiles.
_________________________________________________
Do you want to join our awesome team? You can find current full-time, part-time and seasonal job opportunities on the 
Join Our Team page
.