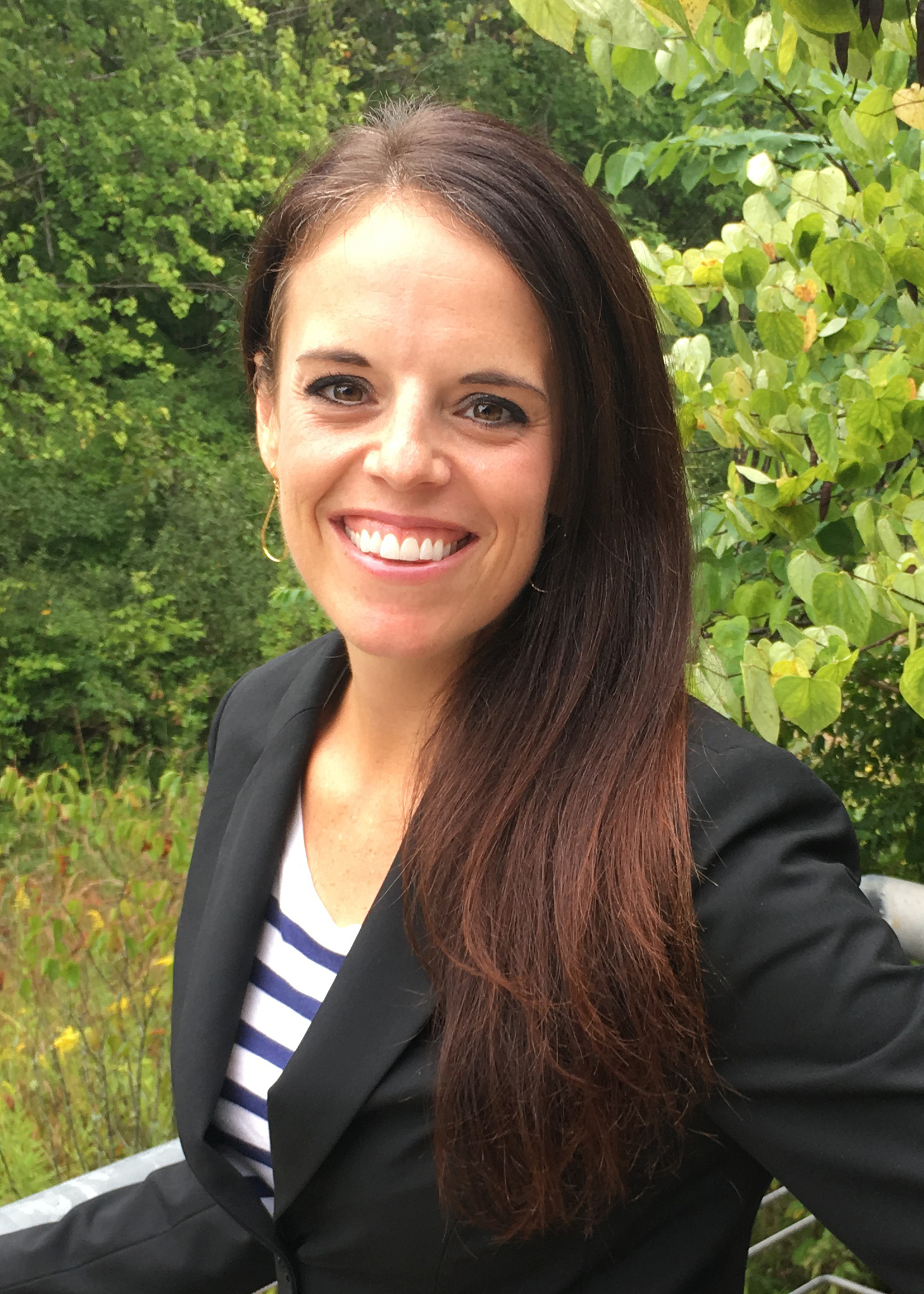 Meet Shauna Lewallen, Kettering's brand-new Recreation Superintendent! Learn what she loves most about working in recreation and what she enjoys doing off the clock, too.
What made you choose parks and recreation as a career field?
I was a park kid growing up. Some of my happiest childhood memories were made on the pee wee soccer field, playing on the playgrounds, chasing down foul balls during my parents' softball games, and I even had my very first job umpiring youth softball. So needless to say, recreation was in my blood at an early age. When I went to college at Miami University, I quickly found my way to the Rec Center for a job, and that's where I found a home away from home. I thought I was going to major in chemistry, but after few semesters, I realized that my passion was in recreation. After I graduated from Miami, I went to Indiana University for grad school and got my first full-time job as Assistant Director of Intramural Sports. After 7 years in that job, I knew that it was time to move into public parks and recreation so that I could cast a broader net in the people that I served. I wanted to serve seniors, families and children, as well as the college students that I had served at IU. I truly love recreation and the value that it adds to the places that we all live, work and play. Every day, I am proud that the work that I do directly and positively impacts the community.
Where did you work prior to coming to Kettering?
Like I mentioned, I started my career in campus recreational sports at Indiana University. Prior to joining the team in Kettering, I was the Assistant Director of Recreation Programs & Facilities for Carmel Clay Parks & Recreation (also a Gold Medal winning, CAPRA Accredited agency) in Carmel, IN. I've spent the majority of my career specializing in recreation programming and facilities.
Are you enjoying the Dayton area so far?
I am originally from Montgomery County (Brookville, specifically) and my long-term plan was to eventually make my way to Kettering. I was just waiting for the right opportunity with PRCA to come along! I was gone for 20 years, and I am enjoying getting reacquainted with the area!
Tell us a little about your life and interests outside of work.
I am married to Shawn (yes, Shawn and Shauna). We have two kids, Maya who is 9 and Bennett who is 8. We just bought a house in Kettering, and we are so excited to really get ingrained into the community.
I enjoy working on my house, trying out new craft beers and coaching/watching my kiddos play sports. My favorite movie is Love Actually, favorite food is chicken piccata, and favorite music is bluegrass.
_________________________________________________
Do you want to join our awesome team? You can find current full-time, part-time and seasonal job opportunities on the
Join Our Team page
.