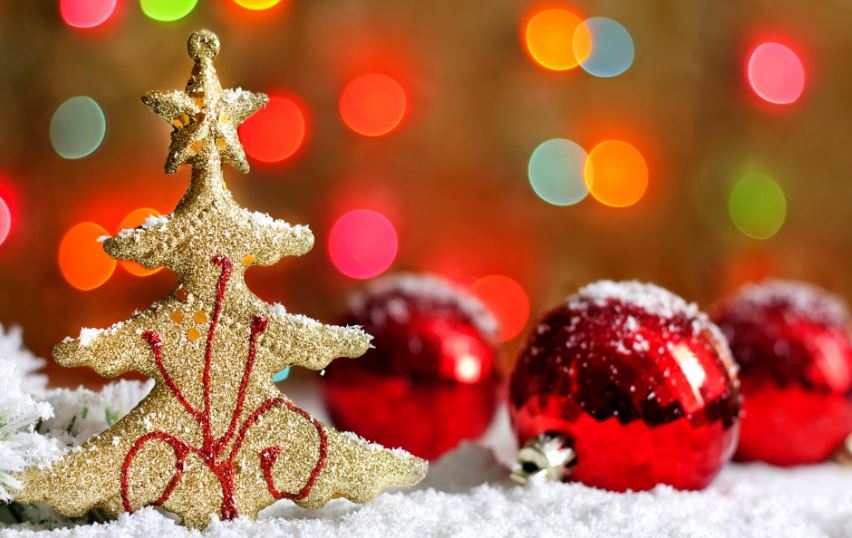 The weather might be trying to make up its mind, but there's no getting around it – the holidays are on their way! Our 2020 holiday programs have been carefully planned to ensure that each guest has as fun and safe an experience as possible. Visit our COVID-19 Information Hub to learn more about all the ways we're keeping you safe and scroll down to find opportunities to make seasonal memories with us!
Holiday Lights at Lincoln Park Civic Commons
Walk or drive through our holiday wonderland at Lincoln Park – placed end to end, the strands of lights would stretch for 10 miles! Don't miss out on seeing our beautiful 2020 Mayor's Tree and the festive display the Parks Division has been busy creating since early October. The lights will be up for all to enjoy through the end of January. Be sure to keep safe social distancing in mind if you choose to explore the park on foot!
Best in Snow, December 1 through January 31
This winter, we want to see how good your snowman game is! From December 1 through January 31, we want you to build the best snowman ever! Any time you have one to share, snap a picture and send it to: kettprca@ketteringoh.org. We will gather all of the pictures, and have a Facebook voting contest to see who has the Best in Snow in Kettering 2020! The top finalists will receive signs for their yard and the winner will be crowned "Best in Snow 2020"! LIKE Play Kettering on Facebook to make sure you are all set and ready for the fun, look for the Best in Snow event to join in the fun!
Snowman Science, December 29
Have you wondered how snow forms and what a single snowflake looks like? Science will take on a seasonal and holiday twist as we explore what happens to water when it changes into frozen form and becomes the makings of a snowman. This fun and educational program will be held with or without snow. Dress for winter, including boots. Hot chocolate by the fire will be included! Learn more and register.
Santa Calls, December 8, 14, 16 and 17
Don't miss your opportunity to talk to Santa this year! To keep everyone safe, we are letting Santa make some CALLS this year! Make sure you are home and by the phone during your registered time, have your list ready and Santa will call you to see if you've been naughty – or nice! *Please make sure to answer ANY call during your time slot as Santa's number may not be recognized! Learn more and register.
Christmas Tree Cake, December 15
Participants will assemble and decorate their own personal 4 inch layered Christmas tree themed cake. Techniques learned will include stacking layers, frosting cakes, and piping designs. Learn more and register.
Ice Skating at Kettering Ice Arena, ongoing
Nothing says winter wonderland like a day at the ice rink! Bring your family and join us for open skate this holiday season. Don't know how to skate? We can help with that – new Learn to Skate programs are starting in January! Visit our KIA homepage for details on open skate, including fees and times.
Winter Art Camp, December 28 – 30
Kids use winter break to get creative and acquire new skills! From clay to painting and more, Winter Art Camp moves beyond the standard art classroom to expand your child's creative horizons. Learn more and register.
Countdown to Noon, December 31
No bed time worries here! This pre-school New Year's Eve Bash will have all of the fun for all the little ones, at 3-2-1 – NOON, Happy New Year! An inflatable to jump in a place to play inside, a countdown craft to make and a dance party for all to lead into our very own countdown, to NOON! Please register in advance by Sunday, Dec 27 or until full. Children must be accompanied by adult. Learn more and register.