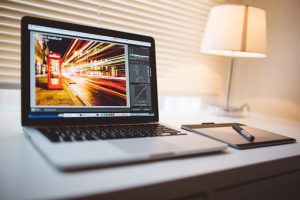 You Talked Tech. We Listened!
Kettering Parks, Recreation and Cultural Arts is serious about providing positive customer experiences. And in the twenty-first century, more and more of those experiences are starting online. When a lot of you told us that online registration was too difficult or that information on the website wasn't accessible, we took note. Thank you to everyone who gave us feedback!
We are very excited to share with you the many updates to our PlayKettering.org website, our online registration system and the PlayKettering app. We'll be highlighting these changes on Facebook and Twitter through the end of September on Web Wednesday each week. We've also rounded up the basics for you – today, we're starting with the improvements to our website.
PlayKettering.org
Our fully redesigned website went live in March of 2017. With a new, easy-to-navigate interface, mobile-friendly design and superior search capability, the site has put more of our patrons in touch with needed information than ever before. The new site's functionality is built on providing answers to your most frequently asked questions, along with a cleaner layout for improved navigation. It all starts with the centralized search bar, which pulls the information you need from anywhere on the site. The search feature saves users the trouble of clicking through page after page to hunt for what they need.
In our 2017 Community Survey, 60% of respondents said they primarily access our technology through a mobile device. Our web analytics show that the number has grown even since the survey was completed – over 70% of our hits now come from smartphones and tablets. That's why we've designed the site to fit easily on a mobile screen. Our phone numbers are also clickable links – one less step for smartphone users to have to worry about.
Watch for more updates, tips and tricks every Wednesday from now through September!