American Red Cross Aquatics Programs
The Kettering Parks, Recreation and Cultural Arts Department provides American Red Cross Water Safety programs taught by authorized instructors in a supportive environment.  All classes take place at the Kettering Recreation Complex.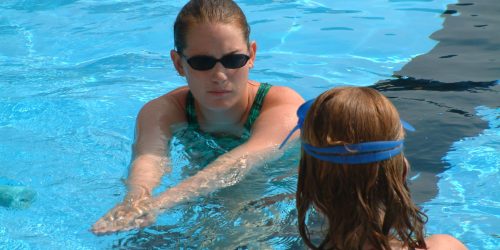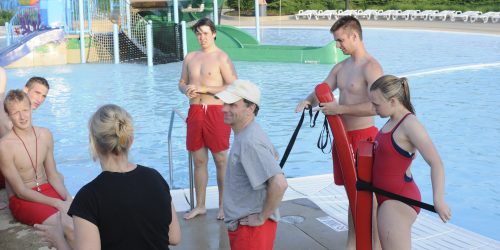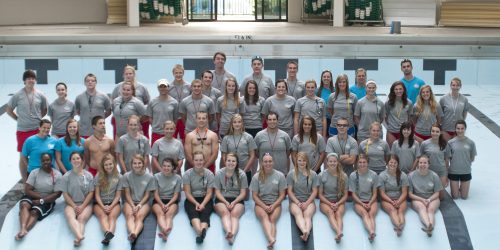 ---
Questions on Hours, Pricing or Other Information
Contact the Kettering Recreation Complex at 296-2587
---
Upcoming Programs
Some of our upcoming programs are highlighted below. You can view our entire program offering by clicking the Activities Guide Link.
KATS Pre-skills
Ages: 15+
Pre-skills Testing for American Red Cross Lifeguarding
The Kettering Aquatic Training School (KATS) is proud to offer a wide range of American Red Cross Aquatic courses. This Pre-skills session will test your swimming and endurance and is a required pre-requisite. Testing consists of the following:
Swim 300 yards continuously, demonstrating breath control and rhythmic breathing. Candidates may swim using the front crawl, breaststroke or a combination of both, but swimming on the back or side is not allowed (goggles may be worn).
Tread water for two minutes using only the legs. Candidates should place their arms under their armpits.
Timed Event: Starting in the water, the face may be in or out of the water (swim goggles are not allowed), surface dive, feet first or head first, to a depth of 7 to 10 feet to retrieve a 10-pound object. Return to the surface and swim 20 yards on the back to return to the starting point with both hands holding the object and keeping the face at or near the surface so they are able to get a breath. Candidates should not swim the distance under water. Exit the water without using a ladder (completed within 1 minute and 40 seconds).
Upon successful completion, you may register for the American Red Cross Lifeguarding course which is also offered at the Kettering Recreation Complex. Should you cancel your session or not be successful, no refunds will be available.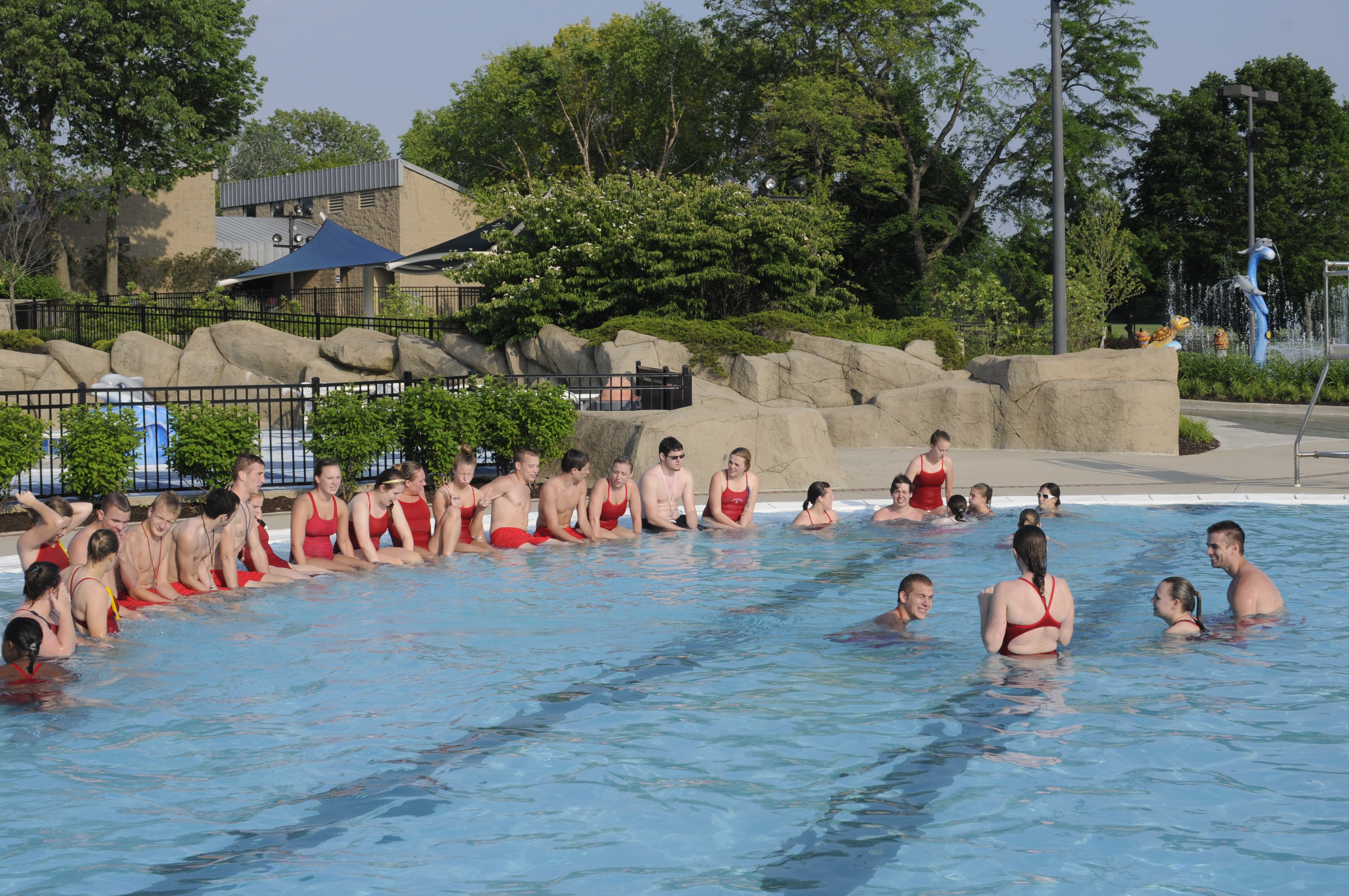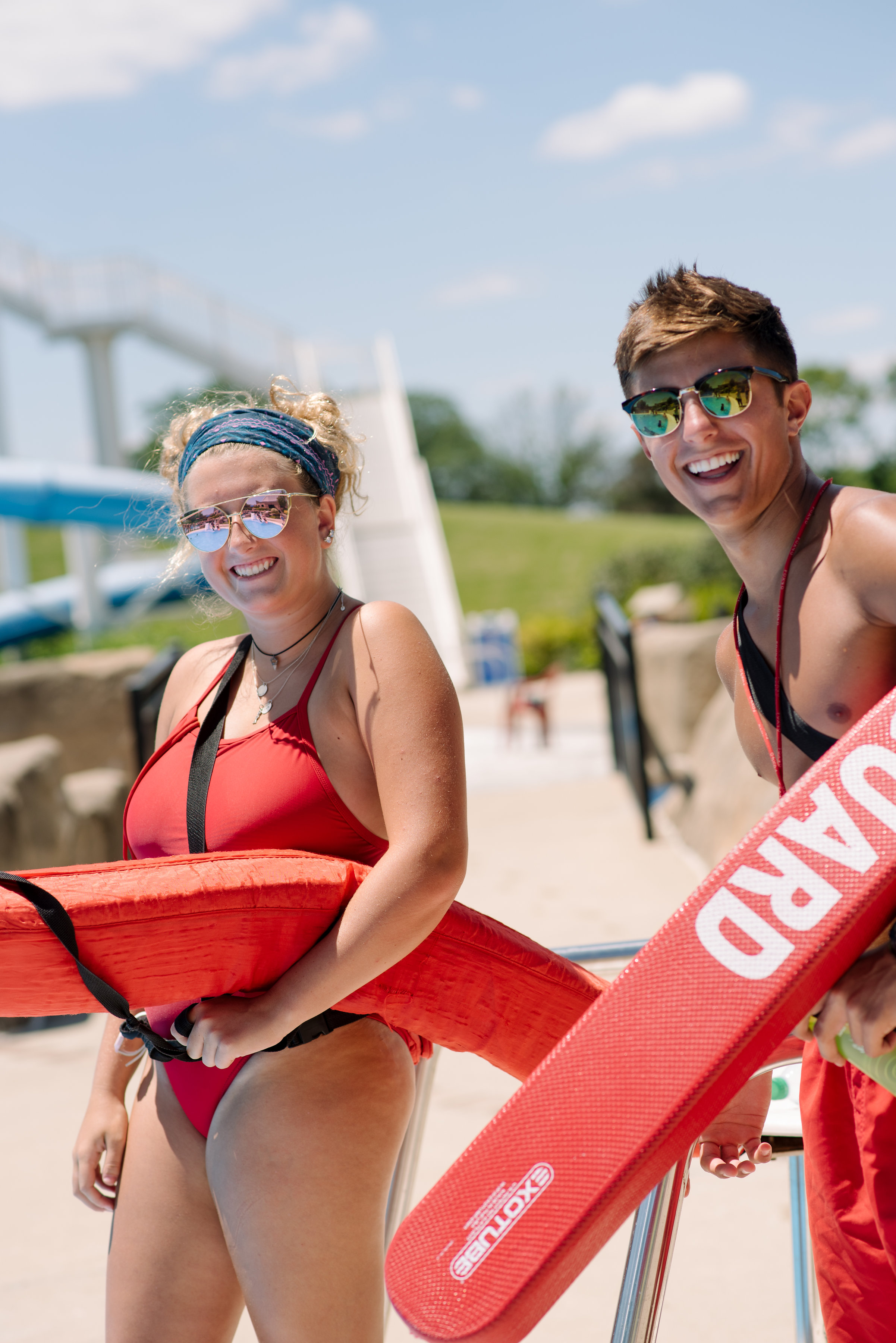 American Red Cross Lifeguarding
Ages: 15 +
You must pass KATS Pre-skills prior to registering for this course.
 American Red Cross (ARC) Lifeguard class trains lifeguards to act with speed and confidence in emergency situations both in and out of the water. Topics include; water rescue skills, surveillance and recognition, first aid, breathing and cardiac emergencies, CPR, AED, and more. Successful completion of this course offers a two-year certification that includes Lifeguarding, First Aid, CPR and AED. Course material requirements and additional class information will be provided following the successful completion of your KATS Pre-Skills session. Should you have any questions, please email Rebecca.Grushon@Ketteringoh.org.
American Red Cross Lifeguard Recertification
Ages: 16 +
Prerequisite: Participant must be currently certified as American Red Cross Lifeguard.
Valid certification must be presented the first day of class. Participants must pass the Pre-skills test on the first day of the course. This Lifeguarding Recertification class is designed to help you update your skills while also extending your certification for another two years. If you have any questions, please email Rebecca.Grushon@ketteringoh.org.
Water Safety Instructor
Ages: 16 +
Prerequisite: Participants must demonstrate swimming skills consistent with Level 4, by swimming the following strokes: • Front Crawl – 25 yards • Back Crawl – 25 yards • Breaststroke – 25 yards • Elementary Backstroke – 25 yards • Sidestroke – 25 yards • Butterfly – 15 yards • Maintain position on back 1 minute in deep water (floating or sculling) • Tread water for 1 minute
As a Water Safety Instructor, you have the opportunity to make a difference in participants' lives by teaching them the skills and concepts they need to enjoy and stay safe around the water. Participants will learn how to teach infant/preschool aquatics and swim course levels 1 – 6. Please order the Water Safety Instructor Candidate Kit (item number 751334) from redcrossstore.org ($39.95 not included in the cost of the course). Should you have any questions, please email Rebecca.Grushon@Ketteringoh.org.