Rosewood Arts Center is dedicated to enriching the quality of life for the residents of Kettering and the greater Dayton area by providing creative experiences through the arts.
What does Rosewood offer?
A division of the City of Kettering's Parks, Recreation and Cultural Arts, Rosewood presents hundreds of classes annually for youth and adults, as well as gallery exhibitions, theater performances, artist studios and special events. With specialized facilities including a darkroom, ceramics, dance, painting, sculpture, printmaking, glass and jewelry studios, we welcome tens of thousands of visitors every year.
Sign up for our monthly email newsletter!
Rosewood's Future
The final phase of Rosewood's renovation is taking place now through the end of 2023.  Phase III includes the renovation of the painting and drawing studios, the theater, and the establishment of a printmaking studio. Classes, exhibitions and programs continue through this phased project. For the latest news, stay up to date through our monthly emails or visit our Project Webpage.
Our Classes
Our top-notch faculty of working artists and art educators is committed to helping you find your creative bliss without leaving your neighborhood. Rosewood's youth programs focus on introducing artistic media and developing a foundation of skills while making sure each child has an enjoyable experience. Adult programs offer a wide range of options to both hobbyists looking for a creative outlet and to experienced artists who want to take their work to the next level. For all ages, we offer multi-week registered classes, workshops, drop-in programs, and virtual programming. Want to try painting, drawing, dance, creative writing, ceramics, language learning, jewelry making and more? You'll find it at Rosewood! Use the buttons below to explore our digital guides and enroll.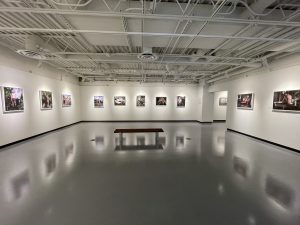 Gallery
Founded in 1986 at Rosewood Arts Center, the Kettering Health Art Gallery (Rosewood Gallery) is a non-collecting exhibition space dedicated to exhibiting the work of contemporary artists living and working in the Kettering region and throughout the United States. The Gallery receives operating support through City of Kettering Parks, Recreation and Cultural Arts and the Ohio Arts Council.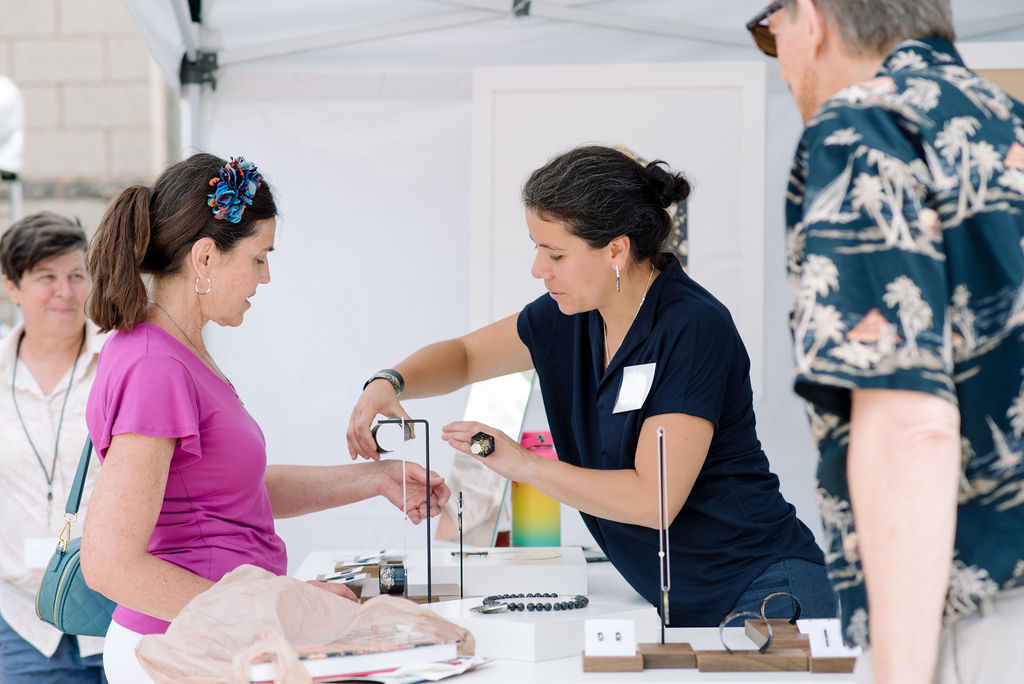 Our Special Events and Programs
Rosewood is home to a wide variety of special events each year. Art on the Playground, held each May, is an award-winning interactive arts festival for kids of all ages. Comic book lovers will enjoy creating comics, meeting authors, and connecting with the community at Comic Book Studio Day in the spring and SuburbiCon: A Comic Creator Expo in the fall. Rosewood's signature event, Art on the Commons, is held every August and draws over 100 juried artists plus thousands of visitors. Since 2013, A Rosewood Holiday Arts Festival has brought cheer to Kettering with artists offering handmade gifts for sale, festive performances by community groups, artist demos, kids' activities, a fan-favorite soup contest and much more.
We also host an Artist in Residence program, the Kettering Children's Theatre and, also online, self-guided art projects with  Art From Home!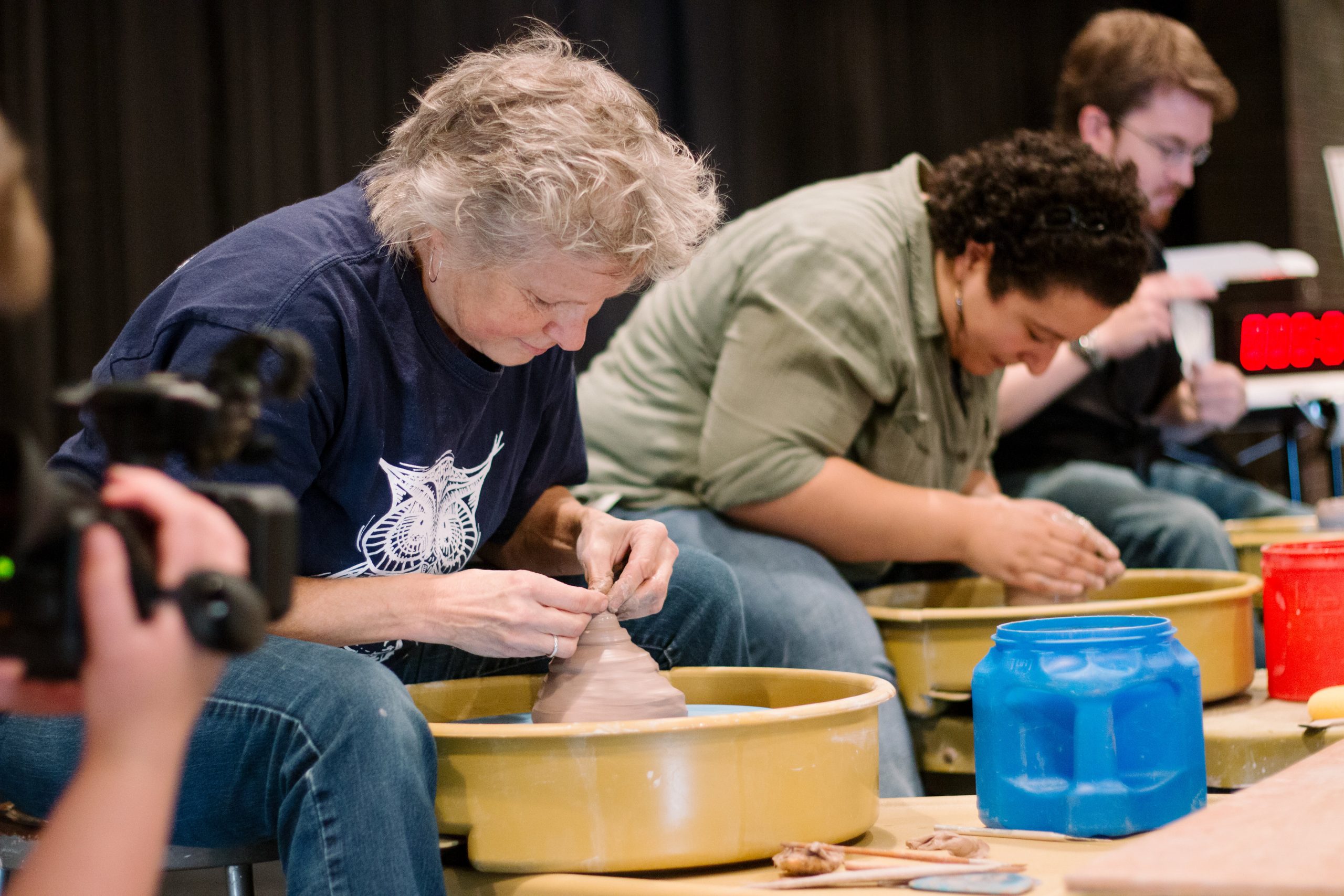 Our Amenities
Whether you're looking for a fun place to develop your own photos or create your own artwork, Rosewood's amenities are some of the region's most specialized and unique. Our equipment and facilities available for public drop-in studio use include pottery, darkroom, painting*, dance, glass* and jewelry*.  In order to use the drop-in studios (ceramics, darkroom, metals, glass), previous experience in the artistic field must be demonstrated and an orientation must be completed. Patrons are also welcome to rent our building spaces for meetings, performances and art parties pending availability.
*Please note that our painting, jewelry and glass studios are closed temporarily as part of our renovation process. We apologize for any inconvenience and look forward to sharing our new and improved facility with you!
Schedule a Ceramics Studio Orientation
---
Rosewood Arts Center
2655 Olson Drive
Kettering, OH 45420
937-296-0294
rosewood@ketteringoh.org
Summer 2023 Hours
Monday - Thursday 9 a.m. - 9 p.m.
Friday 9 a.m. - 5 p.m.
Saturday 10 a.m. - 3 p.m.
Sundays Closed
---