Citizen Tree Program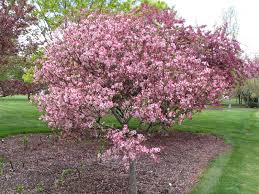 To encourage the planting of quality street trees throughout Kettering, the Parks, Recreation and Cultural Arts Department will make available a limited number of trees to Kettering residents. These trees are offered on a first-come, first-served, shared-cost basis.
The trees are available to Kettering residents, businesses, churches and others, but will be limited to one tree per person, per address. The trees are planted by the Parks Division with all further maintenance being the responsibility of the owner.
Interested Kettering residents or property owners can sign up for a tree in person at the Parks Maintenance Center. Payment must be made at the time of registration.
Tree options for the Citizen Tree Planting Program include: Prairifire Crabapple, Honeylocust Skyline, or Bur Oak. Photos and pricing can be found in the booklet below.
Living Tree Program
The Living Tree Program is designed for those persons or organizations desiring to commemorate a particular event by the planting of a tree. The event might be an anniversary, birthday, wedding, birth, reunion, graduation, retirement or death of a loved one.
The person or group chooses a tree from the designated list. The prices listed are the City's expected cost for that tree. The tree will be planted by the Parks Division. Larger trees or other park items are available.
Tree options for the Living Tree Program include: Hawthorne Crusader, Autumn Blaze Maple, Coralburst Crabapple, White Oak or Honeylocust Skyline. Photos and pricing can be found in the booklet below.