Summer Camps
Thank you for an amazing summer 2018!
Visit this page in March 2019 for details
about the awesome summer camps season
we are planning for next year.
Learning + Growing + Thriving = CAMP!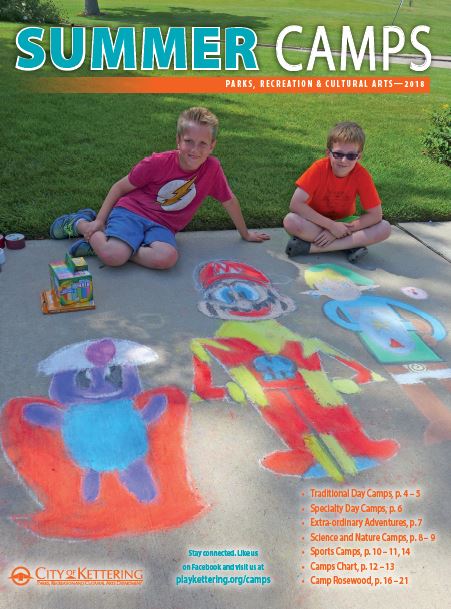 From traditional day camps to specialty art, sports and environmental camps, Kettering offers what families need, and close to home. There are one-day workshops along with full and half-day camps for children ages 3-18.
All summer camps are led by experienced staff and are held in a safe, secure environment. To meet the demands of family schedules, many of the camps have extended care (for an additional fee) from 7-8:45 a.m. and 4:10-6 p.m.