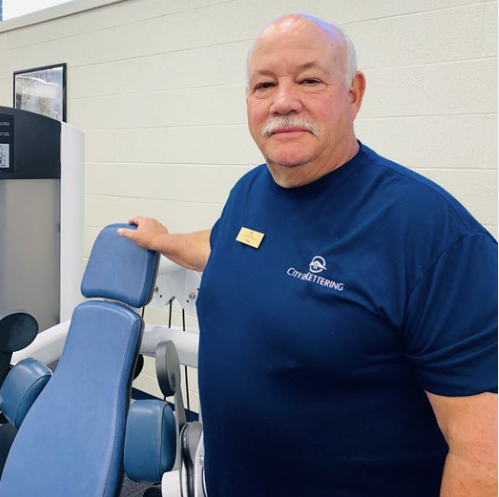 Kettering Fitness Employee Spotlight: Mike Fecher
Mike has been working at the Kettering Fitness and Wellness Center since October 2021. He has also been a member since 1990 at the Kettering Recreaction Complex!
Mike enjoys engaging with the patrons and getting his workout in after his shift ends..
"The facility is always clean and organized," he said. "The staff that I work with is great!"
Most people don't know that Mike has two classic cars; a 1974 Corvette and a 1930 Model A Roadster that his dad gave him. Mike restored it to its original condition back in 2013. It took him almost four years to complete that task. Mike retired three years ago from his career as a manufacturing supervisor. During his spare time, he enjoys fishing and boating on his pontoon.
Click here to view all of our fitness pass options and join our friendly community today.