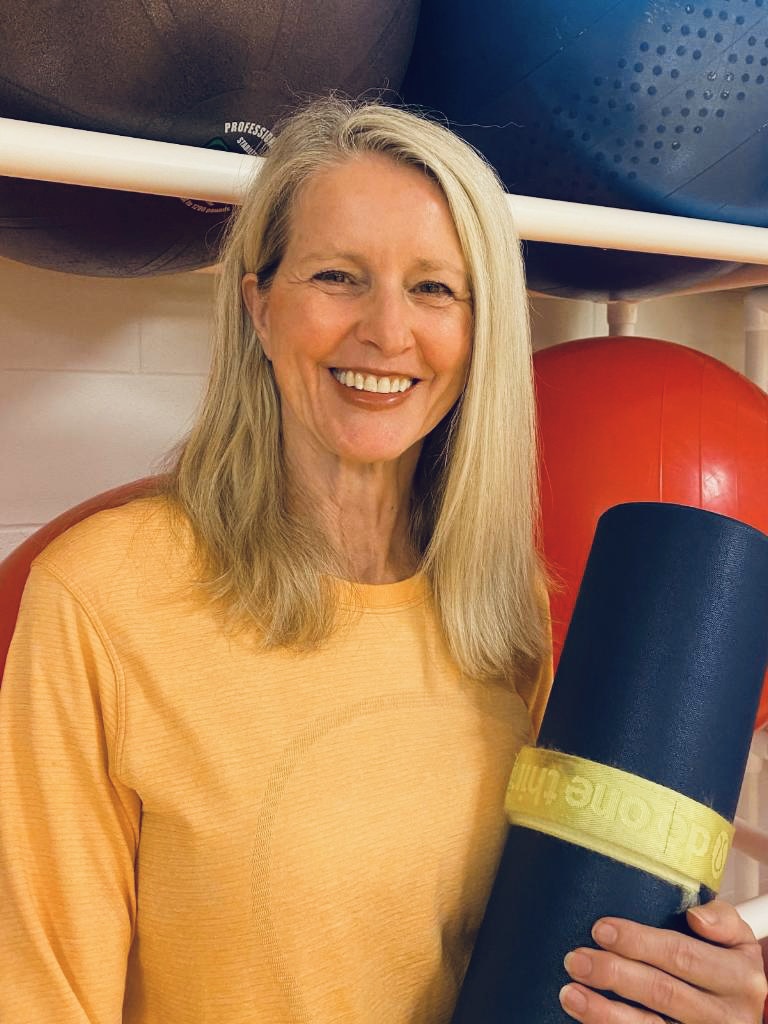 Forty years ago Sherri attended an aerobic dance class at the KRC that was all the rage! Thanks to Jane Fonda she was hooked! When the instructor moved on that next year, Pat Morris asked her to take over the class. She became fascinated with the movement of the human body and subsequently went on to acquire different teaching certifications and expanded her classes to include step, weights, water workout, yogalates, and yoga.
Sherri loves sharing with others how amazing our bodies move and function. Also, the social aspect of group exercise cannot be overstated. She has made many friends and connections and loves building a community within her classes! Sherri enjoys the patrons who don't take themselves too seriously and bring a sense of playfulness to her class! She loves all of the talking, moaning, laughing, and singing! "It's great how they're willing to have fun and open themselves to other participants." she says.
Sherri also loves hearing how someone has been changed by a class of hers they are taking. This generally happens with her yoga classes, since yoga has the power to really internally transform a person. When someone tells her that something in their life has shifted for the better, she's so grateful that she is able to play a role in their change.