What is the "We Are Kettering" Project?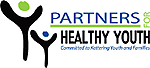 Partners for Healthy Youth is a joint City of Kettering and Kettering City School Advisory Board focused on facilitating support for all of our youth in Kettering. The "We Are Kettering" project was launched in the spring of 2021 from feedback created from round table discussions with a wide range of community organizations with a commitment to kids. The major community themes that emerged were youth and family mental health and family engagement. The "We Are Kettering" project goal is to encourage selected organizations to adopt the existing Kettering Schools language "We are Respectful", "We are Responsible", "We are Safe" to create a holistic community support system to strengthen the protective factors for kids and increase their resilience to face life and behavioral challenges.
In order to increase protective factors for youth and increase their resiliency skills, the community PBIS model will provide the techniques for organizations to enrich and strengthen their relationships with youth to help them grow and succeed. Predicting and managing behavior can be achieved through these steps and then applied to a simple matrix that can be uniquely created for any organization or business:
Behavior: Identify the behavior that you want to see improved with the youth your organization and business is interacting with on a daily basis.
Environment: Ensure the space where kids are interacting is organized and safe; you can see all of them easily in the space, and there is a place for their belongings
Explain the Behavior: Set the expectation for what respectful, responsible and safe behavior looks like when participating in a positive way. Show them what you want!
Visually Display the Expectations: Post the expectations of Respectful, Responsible and Safe on the walls and in the places you want to reinforce the expectations and behavior
Interact with Youth: Stay engaged with the kids, ask for their feedback and provide continued dialogue
Be Positive: Praise kids when they are doing something right using the respectful, responsible, and safe words intertwined in your comments
Correct Misbehavior: Explain the appropriate behavior or action you are seeking
Measure Results: Monitor your interaction with youth and did you achieve success?
We Are Kettering!
PFHY 'We Are Kettering' featured on WDTN Channel 2
Every Opportunity
Parks, Recreation and Cultural Arts Social Emotional Learning Videos
Introduction to Social Emotional Learning
Problem Solving
Learning New Skills