Darren Lee Miller, How Do You Want to be Seen
Ivette Spradlin, From a Distance
*Exhibitions are part of the 2022 FotoFocus Biennial
On view October 3 through November 12, 2022
Reception November 12 from 1-3 p.m.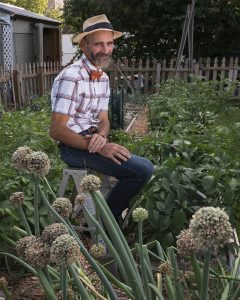 Rosewood Gallery in Kettering, Ohio is pleased to announce the upcoming solo exhibitions, Darren Lee Miller, How Do You Want to be Seen and Ivette Spradlin, From a Distance. These FotoFocus-sponsored exhibitions will take place from October 3 through November 12, 2022 and will be on view in person at Rosewood Gallery, as well as in a virtual gallery. An exhibition catalogue and video will accompany this show and be viewable on the gallery website. A reception and talks by the artists will be held on November 12 from 1-3 p.m.
Both artists use portraits in very different ways, with their work connected by a pandemic that has utterly altered society. Darren Lee Miller created his series "How Do You Want To Be Seen?" at the beginning of the COVID-19 pandemic as a way to "give people in positions of marginality the power to control their own depiction." In the series "From a Distance," Ivette Spradlin created portraits taken in and around Pittsburgh during the COVID-19 lockdown in spring of 2020.
The exhibition is part of the FotoFocus Biennial 2022, a month-long celebration of photography, film, and lens-based art held throughout the Greater Cincinnati, Northern Kentucky, Dayton and Columbus, Ohio region every two years. The Biennial is the largest of its kind in America and has featured more than 1600 artists and participants, and 600 exhibitions and programs throughout its history. The Biennial is centered around a unifying theme and the cooperation of museums, galleries, academic institutions, and alternative spaces in celebration of the FotoFocus Month of Photography.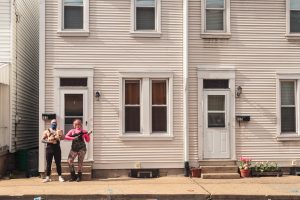 Spradlin will offer a virtual workshop on September 18, 2022. In the workshop entitled Photographing Your Community, participants will gain an understanding of the importance of representation through the photographic medium. These techniques are then applied to the creation of their own meaningful images. Participants in this free virtual workshop who supply Rosewood with digital files will have their images printed and displayed at Rosewood during the exhibition.
Miller will have an interactive portrait studio set up in association with his exhibition.
Those wishing to sign up for the workshop should contact Rosewood by September 16 to receive information for the workshop.