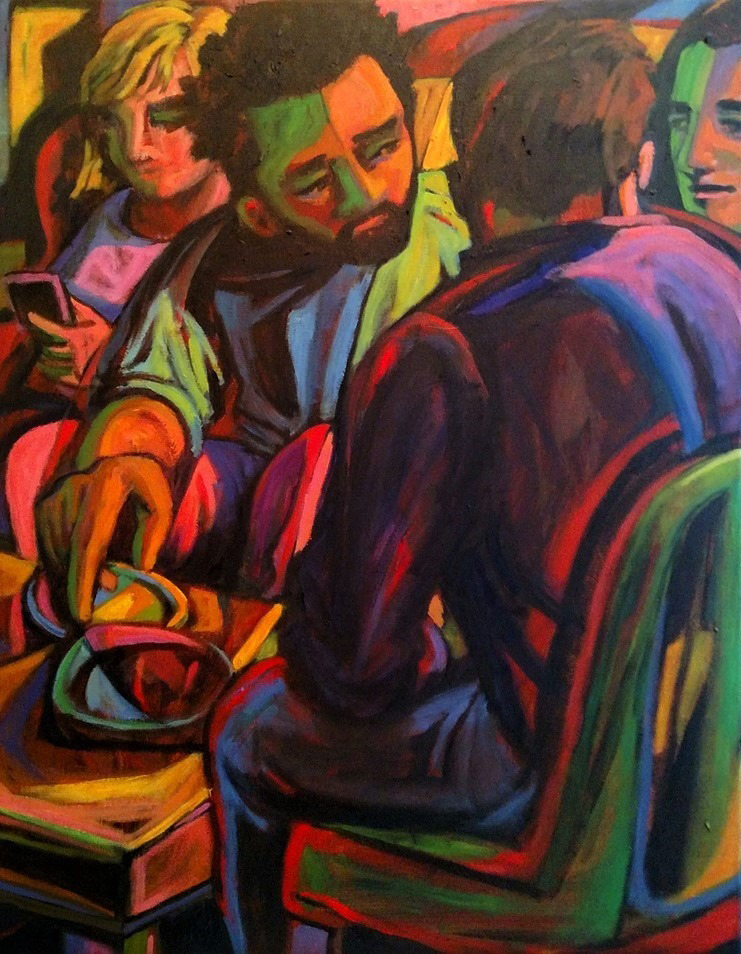 Art Ed: An Art Educators' Exhibition
November 25 – December 27, 2019
Opening Reception: Saturday, December 7, from 11 a.m. – 3 p.m. (during A Rosewood Holiday Arts Festival)
Rosewood Gallery in Kettering, Ohio is pleased to announce the opening of Art Ed: An Art Educators' Exhibition. The exhibition runs from November 25 through December 27, 2019. The public is invited to vote for their favorite artwork at the reception, which will be held during A Rosewood Holiday Arts Festival on Saturday, December 7, from 11 a.m. – 3 p.m. People's Choice Awards totaling $450, supported by the Joan W. McCoy Memorial Art Fund and Rosewood Arts Centre, will be determined by ballots cast during the exhibition. Awards will be announced the week following the event. Both the reception and exhibition are free and open to the public.
Art Ed began in 2011 at Rosewood Gallery as a way to celebrate our local art educators. The 46 participants in this year's exhibition are current or retired art teachers in Dayton and the surrounding areas.
Participating artists: Peter A. Berwald, Carlee Bollin, Patricia Boone, Kelley Booze, Cynthia Bornhorst-Winslow, R. Darden Bradshaw, Matthew R. Burgy, Virginia Burroughs, Jim Champion, Bob Coates, Meghan Dillon, Gail Drummer, Mark Echtner, Mitchell Eismont, Sharon Gavender, Lindsay A. Gustafson, Leesa Haapapuro, Shannon Haines, Shirley Harbaugh, Shawna Hatton, Deborah Housh, Jennifer Jenkins, Kelly Joslin, Richard Jurus, Sam Kelly, Tom Kinarney, Christine Klinger, Tim Langenderfer, Tracy Longley-Cook, Jennifer Lorenzetti, Brandon Lowery, C. Pat McClelland, Tracy McElfresh, Maria McGinnis, Stephen Merland, Kristin Mitchell, Penny Park, Loretta Puncer, Rose Schultz, Leah Stahl, Nicki Strouss, Sally A. Struthers, Stu Wheeler, Liz Whipps, Leonard Williams and Sarah Wrona.
Hours for the exhibitions are Monday through Thursday, 9:00 a.m. to 9:00 p.m.; Friday, 9:00 a.m. to 6:00 p.m.; Saturday, 9:00 a.m. to 5:00 p.m., and Sunday, 12 p.m. to 5 p.m. Rosewood Gallery is sponsored by the City of Kettering Parks, Recreation and Cultural Arts Department, with support from the Ohio Arts Council. The Gallery is located in the Rosewood Arts Centre, 2655 Olson Drive in Kettering. For more information, call (937) 296-0294.