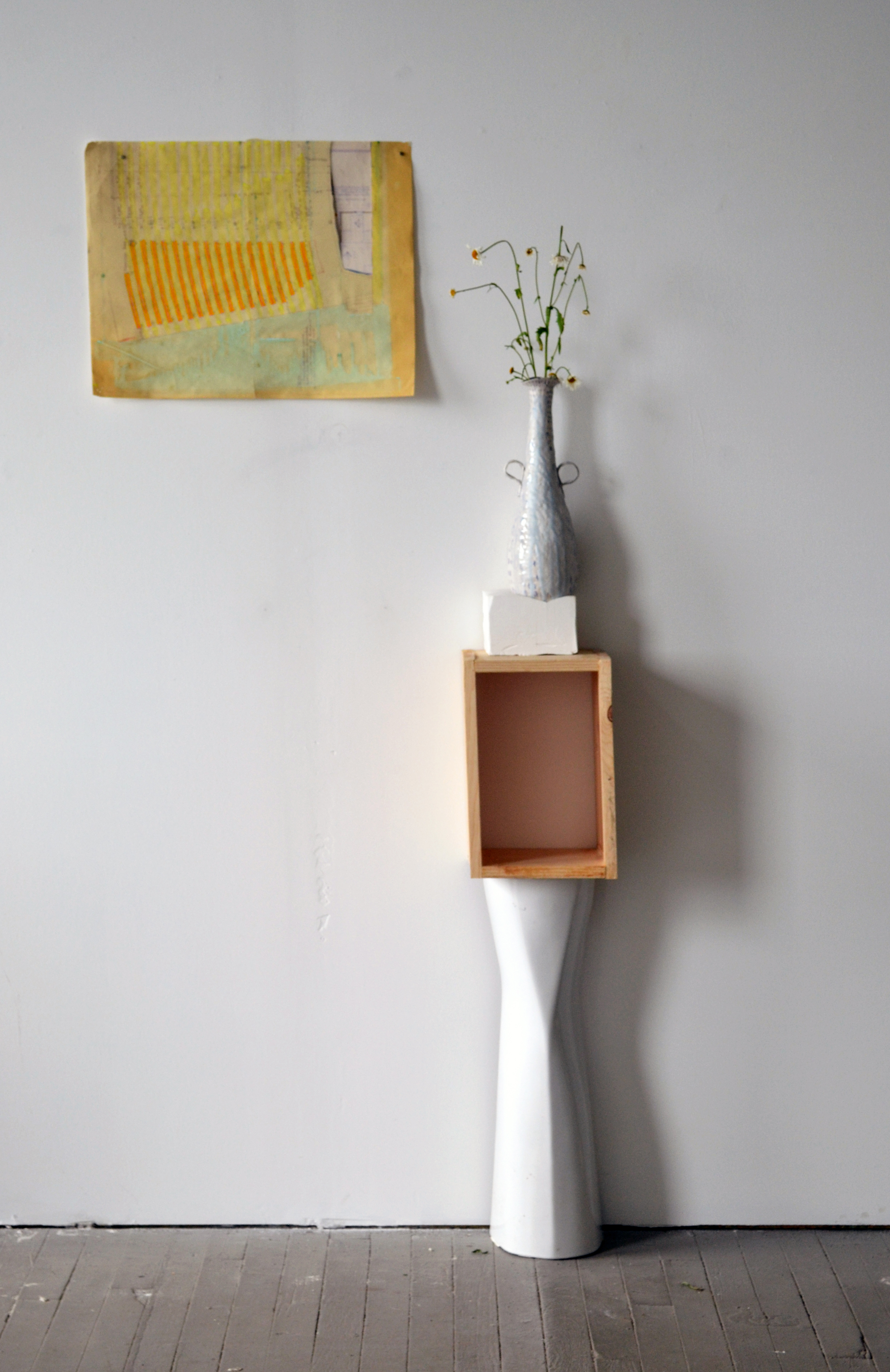 The City of Kettering and Rosewood Gallery are pleased to present exhibitions by installation artist Ashley Jude Jonas of Dayton, Ohio, and painter Robert Mullenix, of Oxford, Ohio. The exhibitions will run from October 14 through November 15 with an artist reception and gallery talk on Sunday, October 20 from 2-4 p.m. Artist talks are scheduled at 3 p.m. Both the reception and exhibition are free and open to the public.
Ashley Jude Jonas, It Was Just a Plan, A Roof, Some Rain
In her exhibition It Was Just a Plan, A Roof, Some Rain, artist Ashley Jude Jonas uses a combination of sculpture, found objects, ceramics and drawing to create an installation that "reframes potential and wonder in the context of the everyday by asking that we pay attention to the often unnoticed peculiar and beautiful relationships between form, function and place." Jonas is a Dayton area artist and co-founder of the Blue House Gallery and Studios in Dayton.