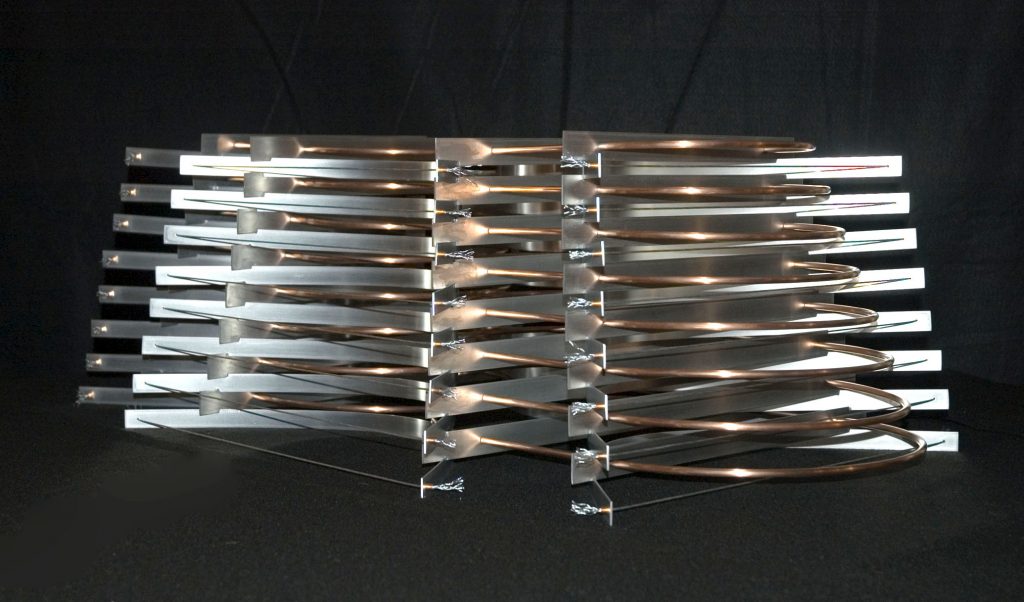 Connie R. Campbell, Archetypes
November 26 – December 28, 2018
Opening reception: Thursday,  November 29, 6 – 8 p.m.
Both the exhibition and reception are free and open to the public.
Franklin-area artist Connie R. Campbell produces sculptures with a sense of strength and tension.  Made with aluminum, copper, and wood each piece of art references an animal skeleton and animal snare. In creating the work Campbell uses mathematical references to the Golden Section to design repetitive shapes and tense curves off-set with straight lines. This body of work she is showing at Rosewood is entitled Archetypes. In her artist statement Campbell describes Archetype as being composed of three Series that "follow my interest in symmetrical geometric design, repetitive lines and tension".
Campbell has exhibited her work nationally and returns to Rosewood Arts Centre, where she was the former Arts Superintendent for the City of Kettering.