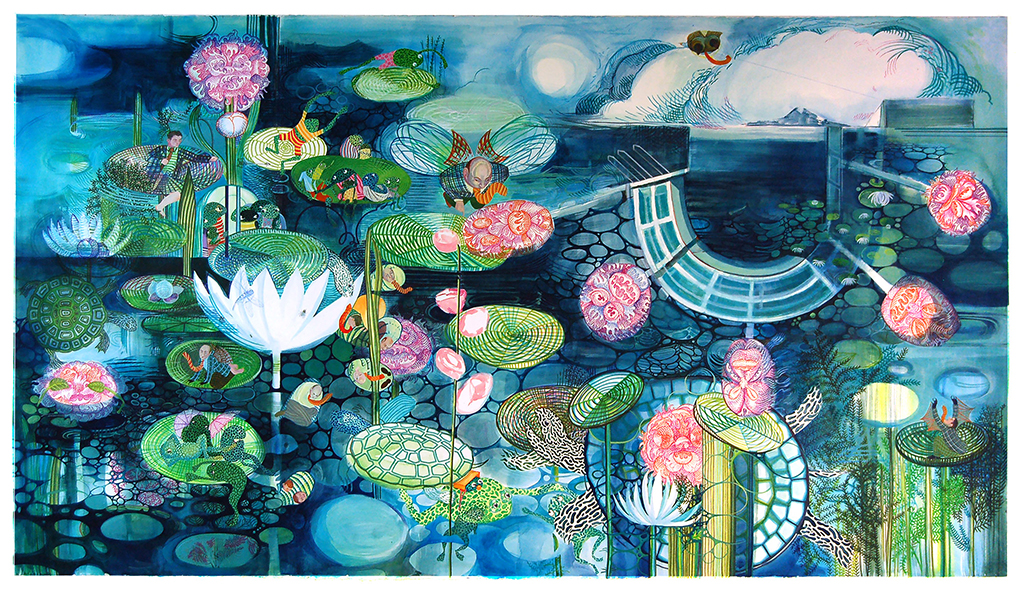 Samantha Simpson's exhibition, Us, Them, It, and Deana Bada Maloney's exhibition, The Nature We Create, were originally scheduled to be on view in Rosewood Gallery from April 13 through May 17, 2020. Due to COVID-19-related closures, this exhibition will be rescheduled for in-person viewing.
While these two exhibitions, like most art, are best seen in person, please visit our virtual gallery for a taste of what is to come. For perspective, Simpson's pieces are roughly 4 ft. by 8 ft., and Maloney's sculptures feature many sides — unlike these single plane images. For more information, please view their websites at www.samanthasimpson.com and www.thebadacreative.com.
We can't wait to present their work on the walls and pedestals at Rosewood Gallery at a future date.
About Us, Them, It
This particular project started in response to my reading of Trajan's column. The long lines of images that wrapped around the monument seemed to me to speak of the small and daily pains of war. I was interested in the contradiction between the overall grandiosity of the column and the narrative I saw in the images that were carved around it.
The Saga series addresses my sense of a shifting, imperiled world after the last Presidential election: the paintings are my way of working through the ways that I, and the people around me, responded to the increased sense of threat that some of us experienced. The work locates small individuals in a complicated metaphorical world that is populated by predators and prey, families and individuals as well as references to known political figures. It is an imperiled, complex landscape.
Using a theatrically natural world is a rhetorical tactic that allows me to talk about social issues in a way that deflects resistance. Animals act as containers for ideas about power and agency. There are dynamics between types of animals, between individuated characters and generalized predators and in relationship to the setting. Unnatural actors respond to and shape the environment in which the narratives take place. This complexity allows me to propose several competing ways of responding to imbalances in power.
-Samantha Simpson