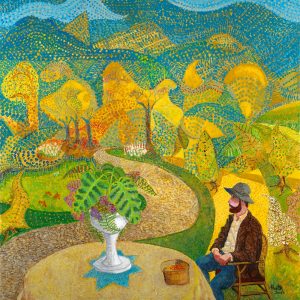 May 18 – June 19
Reception: May 17, 2 – 4pm
The View is a juried exhibition for artists living in Ohio and working in all media. This year, 108 artists submitted 317 pieces, from which the juror, Kristin Spangenberg, Curator of Prints and Photographs at the Cincinnati Art Museum, chose 53 artworks representing 42 artists.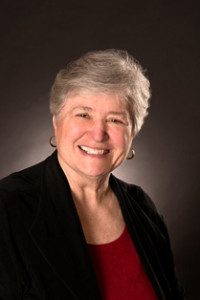 Spangenberg has more than 40 years of experience in her field, having previously served as Assistant Curator of Prints at the Cincinnati Art Museum and Assistant Curator of Graphic Arts at the Detroit Institute of Arts. Ms. Spangenberg earned her bachelor's degree from the University of California at Davis, and a master's degree from the University of Michigan. She also served an internship at the Metropolitan Museum of Art's Print & Photograph Department and has participated in various seminars. She is a member of the Print Council of America and the Circus Historical Society. Ms. Spangenberg has lectured on many topics, including recent lectures on Henri Toulouse-Lautrec, Pablo Picasso, and Frank Duveneck. She has also written catalogues for many of the Art Museum's exhibitions on prints, drawings and photographs. Most recently she has contributed to and edited The Amazing American Circus Poster: The Strobridge Lithographing Company (2011).
Participating artists include Rosemarie Bloch, Michele BonDurant, Arlene Branick, Michelle Burdine, Virginia Burroughs, Mary Callaway, Bruce Campbell, Tom Croce, Jane Dippold, Gina Duncan, Peg Faimon, Bill Franz, Pam Geisel, Jack Givens, Terry Glass, Lloyd Greene, Jim Hayes, Martin L. Hunter, William Jacobs, Danielle James, Amanda Kiplinger, Christine Klinger, Mary Baker Koch, Christine Landis, John Lemker, S.M., Terri Maloney-Houston, Sherrill E. Massey, Thom Meyer, Tom Millward, Chris Noah, Jan Noden, Lorraine Parmelee, Stuart Pearl, Linda Phillips, Ann L. Rebele, Carroll M. Schleppi, Sherraid Scott, Andrea Starkey, Walter Strubczewski, Kim Vito, Barb Weinert-McBee, and Leonard Williams.
Spangenberg also selected the winners of six awards, totaling $1,100:
Best of Show: Terry Maloney-Houston (Columbus), Leaf Ring, 2014-15, porcelain.
First Place: Chris Noah (Miamisburg), Poppy Field, 2015, alcohol paint.
Second Place: Martin L. Hunter (Centerville), Serpentine Path, 2013, acrylic.
Third Place: Bill Franz (Dayton), Evangelical Cornfield, 2011, photograph.
Honorable Mention: Pam Geisel (Yellow Springs), Sunflowers at Whitehall Farm, 2013, quilted fiber.
Honorable Mention: Andrea Starkey (Bellbrook), Tree No. 27, 2014, woodblock reduction print.