Tracy Longley-Cook, Topographies
March 2 – April 6, 2019
Closing Reception: Saturday, April 6, 2019, 2 – 4 p.m. (Artist talks at 3 p.m.)
The City of Kettering and Rosewood Gallery are pleased to present exhibitions by artists Tracy Longley-Cook and Hanna Vogel. The exhibitions will run from March 2 through April 6 with a closing reception on Saturday, April 6 from 2-4pm.  Artist talks are scheduled at 3 pm. Both the reception and exhibition are free and open to the public.
These exhibitions pair two artists exploring distinctly different media with surprising outcomes that result in an echoing of each other's natural themes and explorations. Viewers can look forward to being surrounded by objects of art that question their interface with their bodies and the environment around them.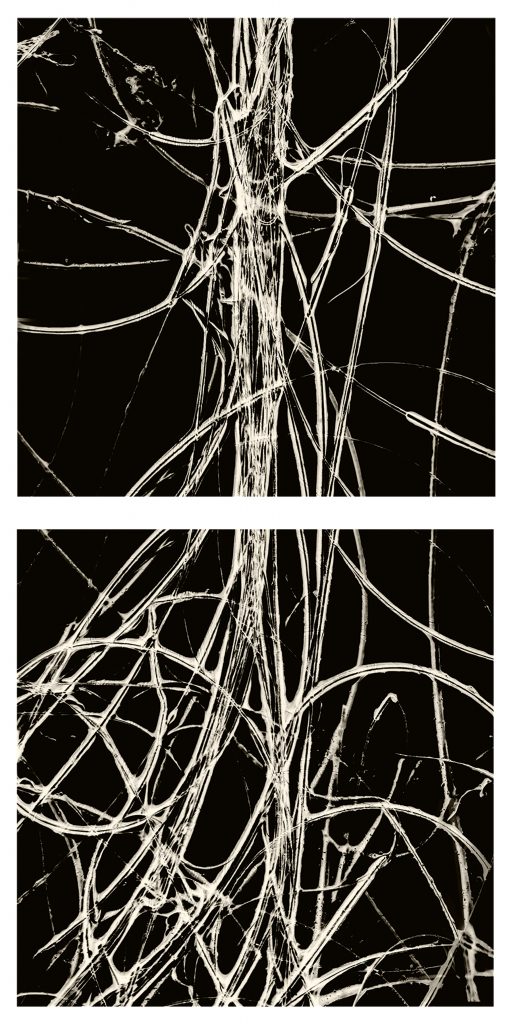 In Topographies, Oakwood artist Tracy Longley-Cook, explores the relationship between the personal and geographical landscape by utilizing her body and photographic chemistry. In this way, she "creates a series of unique images on film that mimic aerial landscape photographs, where scars, hair or wrinkles are reduced to black and white lines that emulate land and water formations." Through these she draws a "symbolic correlation between the earth's surface, which reveals a record of natural and man-made alterations, and the body as a record of individual experience."
Tracy Longley-Cook is an Associate Professor of Photography at Wright State University, Dayton.