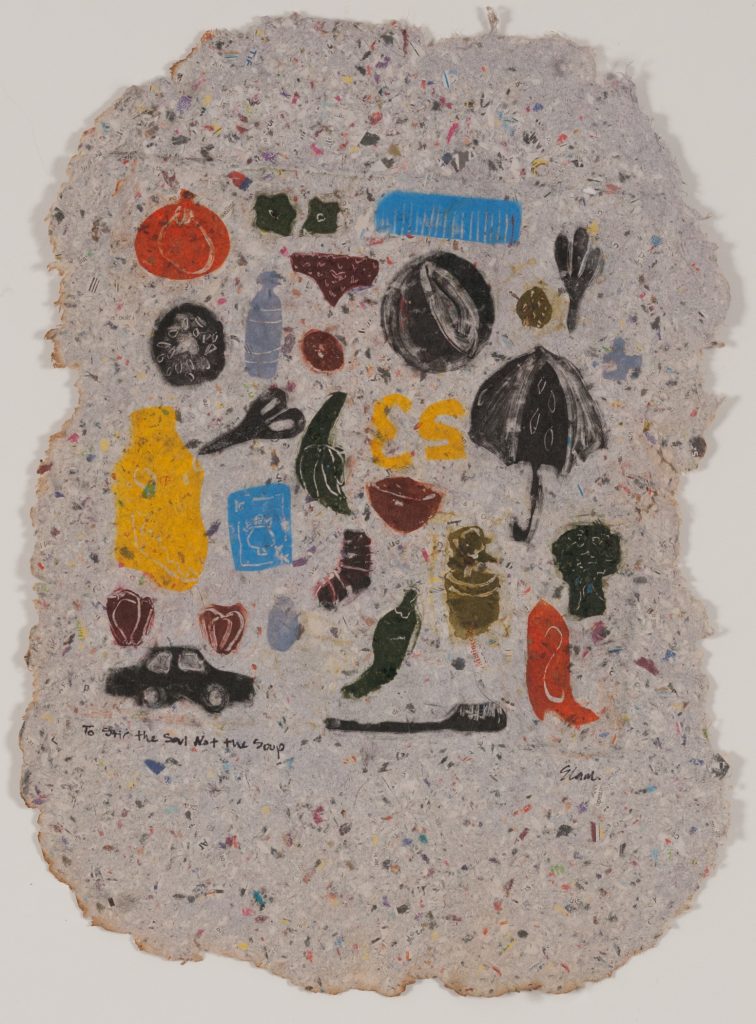 CURRENT EXHIBITION
28th annual Dayton-area Works on Paper
January 16 – February 23, 2018
Reception:  Thursday, January 18, 2018, 6 – 8pm
Rosewood Gallery in Kettering, Ohio is pleased to announce the opening of the 28th annual Works on Paperexhibition.  The exhibition runs from January 16 through February 23, 2018.  There will be an opening reception on Thursday, January 18 from 6-8pm with a United Art and Education Awards presentation at 7pm.  Both the reception and exhibition are free and open to the public.
Works on Paper is a juried exhibition for artists living within a 40-mile radius of Dayton, Ohio. This year, 75 artists from Dayton and the surrounding areas submitted 202 pieces, from which the juror, writer and curator Maria Seda-Reeder, chose 40 artworks, representing 34 artists. She also selected the winners of the United Art and Education Awards, totaling $1,100.
Congratulations to our award winners!
BEST IN SHOW
Douglas R. Fiely of Dayton for "Curtain Call"
FIRST HONORABLE MENTION
Michele BonDurant of Oakwood for "Secret House in the Woods"
SECOND HONORABLE MENTION
Rachel Botting of Dayton for "Spores"
THIRD HONORABLE MENTION
Edward Steffanni of Xenia for "Church Interior With a Fan"
MOST CREATIVE USE OF PAPER
Emily Elam of Franklin for "To Stir the Soul Not the Soup"
MOST INSPIRING USE OF MATERIALS
Sydney Joslin-Knapp of Dayton for "Lovers"
Participating artists include Michele BonDurant, Rachel Botting, Robert A. Coates, Dawn V. Coleman, Dorothea A. Crowley, Pamela Denka, Deborah Dixon, Emily Elam, Douglas R. Fiely, Bill Franz, Terry Glass, Kevin Harris, Doris Jacobs, Gail Johnson-Sells, Sydney Joslin-Knapp, Ann B. Kim, Tim Langenderfer, Anna Lemons, Brian Loges, Richard Malogorski, Fiona Miller, Pete Mitas, Jaime Pacheco, Penny Park, Don Patty, Jane Phillippi, Linda Phillips, Hal Shunk, Billy Simms, Edward Steffanni, Kim Vito, Mary Beth Whitley, Sean Wilkinson, and Leonard Williams.
Hours for the exhibition are Monday-Thursday 9am-9pm; Friday 9am-6pm; Saturday 9am-5pm; and Sunday 12-5pm. Rosewood Gallery is sponsored by the City of Kettering Parks, Recreation and Cultural Arts Department, with support from the Kettering Arts Council and the Ohio Arts Council. The Gallery is located in the Rosewood Arts Centre, 2655 Olson Drive in Kettering.