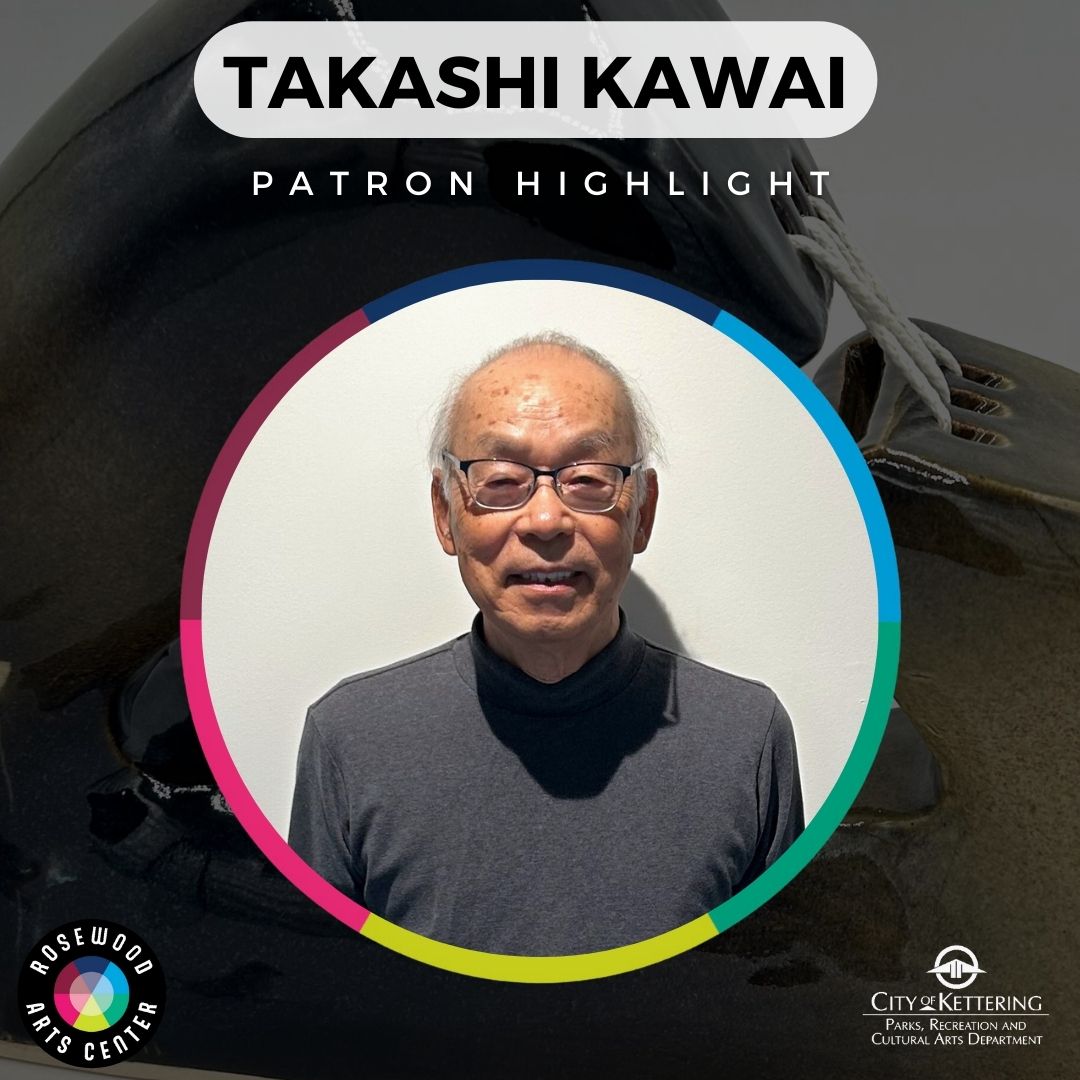 Rosewood Arts Center is delighted to present our next Patron Highlight, Takashi Kawai! Takashi has been going to Rosewood Arts Center since about 2013 and has been creating ceramic based Artwork.
He is a retired Architect and has been a certified First Class Architect in Japan since 1965. He has worked on many projects around the world, including Japan, the United States, Thailand and Mexico.
Lately, Takashi has been working to incorporate traditional Japanese design into his Art. We are so thrilled to have Takashi as a part of our community. He has continued to challenge himself and elevate his Artwork throughout the years. He is an extremely talented Artist and our staff always looks forward to seeing what he will create next!