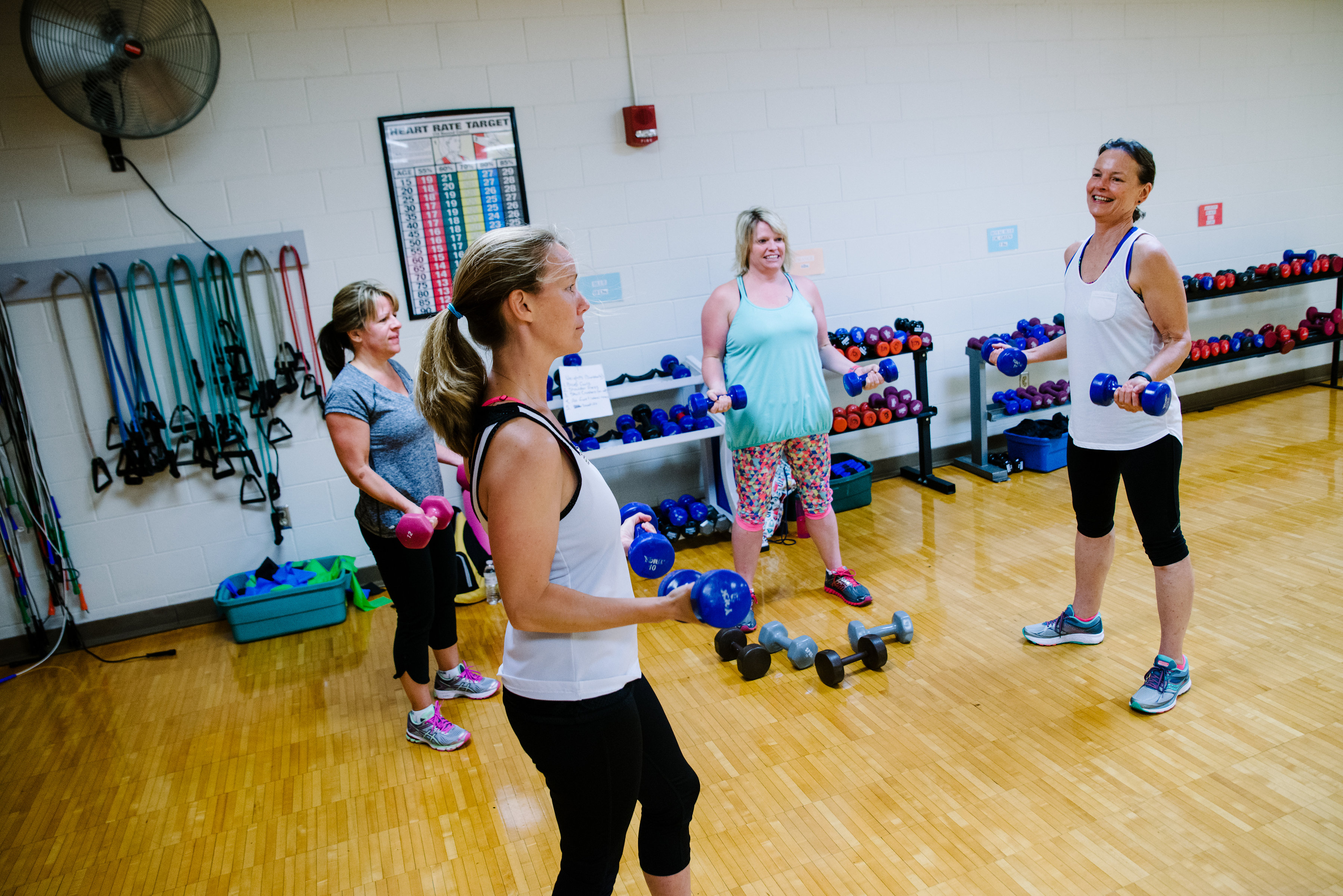 Have you enjoyed success in reaching your wellness goals? Did you follow through on your New Year's resolutions? Congratulations! It's not easy to stick with a wellness journey, so give yourself some love. You may have reached your goal, but your journey isn't over. Falling back into old habits means undoing all your hard work – read on for our tips on how to maintain what you've achieved.
Keep working out! Exercise plays a major role in promoting health and well being. Are you sick of the routine you created while working toward your goal? Mix it up! Try a new fitness machine or choose a fun, new group exercise class.
Don't go overboard adding calories back into your diet. Give your body time to adjust and find its new equilibrium. Remember that your body will retain some water as you add more calories, so don't get discouraged if you appear to immediately gain weight.
Stay patient and positive. Maintaining a new fitness level is a trial-and-error process. Your weight and energy level will fluctuate every day, especially while you're working on stabilizing. Focus on overall wellness and maintaining your fitness level from week to week.
Remember why you started your wellness journey. When you're tempted to go back to your old eating habits or sedentary lifestyle, remember why you started making changes in the first place. Was it improving your heart health? Lowering your stress level? Setting an example for your kids? Continue to let what's most important motivate you to live a healthy life.
Create new fitness goals! A fitness goal doesn't have to be weight loss. Challenge yourself in other ways – train for a 5K, increase your endurance, lift heavier weights, learn the art of yoga or delve into the science of good nutrition. Our personal trainers can help you reach your new goals safely.
Learn more about our fitness and wellness programs.
*Please consult a doctor before beginning any fitness program.
__________________
Sources
Brynnette Larranga, "11 Simple Ways to Stay on Track with Your Fitness Goals," Spoon University. Accessed April 15, 2019.
Richard Talens, "So You've Reached Your Fitness Goals – Now What?," Lifehacker. Accessed April 15, 2019.