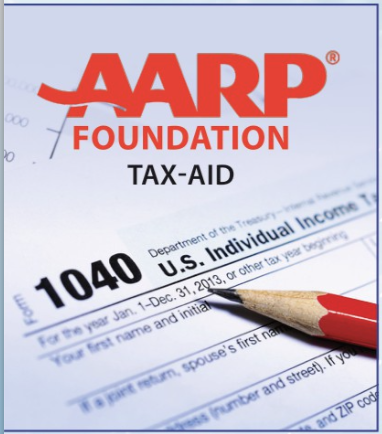 The AARP Foundation Tax-Aide program offers free tax preparation help to anyone and if you're 50 and older, and can't afford a tax preparation service, this program is made especially for you. The preparers are IRS-certified volunteers who understand that retirement or other life changes may mean your taxes are a little more complicated now.
 Appointment Scheduling Begins: Tuesday, Jan. 9, 2024 at 8 a.m. Call 937-296-2480 or 937-296-2587.
Appointments Information:
Appointments will be available Monday – Thursday, Feb. 5 – April 11, 2024
All appointments are held at the Lathrem Senior Center, 2900 Glengarry Drive.
Appointments are limited to one hour per client.
Clients will receive a reminder phone call up to 1 week in advance of their scheduled appointment.
 Types of Returns Accepted:
No complicated returns will be completed. Important guidelines of the program:
Volunteers will prepare basic forms including the following:
1040EZ, 1040A with Schedules 1, 2, 3 and EIC
1040 with Schedules A, B, C-EZ, D, EIC, R and SE
1040-V
1040-ES
Please bring the following to your appointment:
relevant paperwork for your 2023 taxes
a copy of your 2022 return
Returns involving partnerships, income from rental property, or businesses will not be completed.