Kaleidoscope Art Projects with Brooke: Painted Cactus Planters
Time-Lapse Wall Drawing by Andrew Dailey
Kaleidoscope Art Projects with Brooke: Coffee Filter Butterflies

Excursions with Niki Dakota Presents: "Art on the Commons—Art in Uncommon Times"
We are gathering on the virtual Excursions Stage at this year's Art on the Commons festival! 91.3 WYSO Excursions emcee Niki Dakota has been asking musical artists around the Miami Valley: "What are you making during the pandemic?" From August 6 - 9, the Art on the Commons festival will stream new songs from Amber Hargett, Tod Weidner (Shrug), Sam Bodary (Hello Emerson), Zack Sliver (Yuppie), and Charlie & Amanda Jackson.
More videos are coming soon - please check back!
Hello Emerson: Am I the Midwest
Yuppie: A Place to Call My Own
Amber Hargett: Painting Pictures
Charlie & Amanda Jackson: Call This Home
Kate Wakefield: Miss Kate's Kids Songs
The Echodolls: No Reflection
Eleanor Dakota: No Love Of Mine
Our 2020 Excursions artist lineup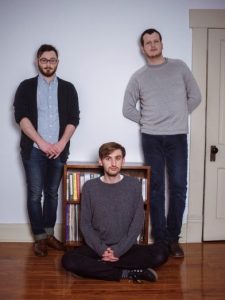 Hello Emerson (August 6)
Picked up by Dresden-based K&F Records in 2018, Hello Emerson's midwestern songwriting resonates internationally – particularly in Germany – with recognition from Rolling Stone Germany, DPA, and Deutschlandfunk Kultur. With comparisons to John Darnielle (The Mountain Goats), Andrew Bird, Conor Oberst (Bright Eyes), and Sufjan Stevens – their debut record was heralded as "a find for the genre" and "the sublime intersection of the best American indie-folk bands."
Sam Emerson Bodary's songs have proven a maturity beyond his age, with an approach "so round, clever, and grown-up that he could easily be fifteen years older." Now at 25, Bodary leans into How to Cook Everything, Hello Emerson's second record with K&F Records and first with Columbus' indie Anyway Records. www.helloemerson.com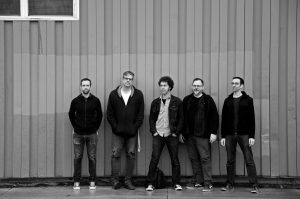 Tod Weidner (Shrug) (August 7)
A lifelong Miami Valley resident, Tod Weidner grew up in Ludlow Falls before moving to Dayton in the early 1990s. Tod graduated from Milton-Union High School and Sinclair Community College, and also attended the Columbus College Of Art & Design until his scholarship ran out and he moved home to pursue the lucrative career of a struggling musician.
Tod has been heavily involved in the Dayton Music Scene for over 20 years, as both a solo performer and a member of such bands as The Motel Beds, Shrug, The American Static, and Set The Controls, to name just a few. When he's not playing, listening to, or reading about music, Tod keeps busy by fixing up his house, where he and his wife Patrice live under the strict and watchful authority of their two cats, Mikey and Joey. www. shrug.com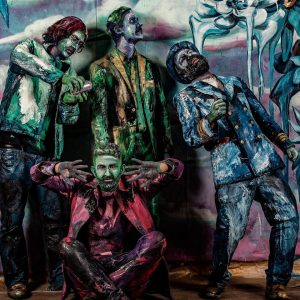 Yuppie (August 7)
Yuppie creates music to encapsulate living in a Midwest city fighting to grow and be relevant, very similar to them as a group. Signed and releasing music through a local label "Invention City Records". Yuppie is a revolving door of musicians coming together on a project to create. Yuppie people come and go, yet always accepted. The project at the core is run by Zack Sliver, a self-pronounced Yuppie, who is the lead singer and guitar player. The newest EP "A Place to Call my Own" was released January 2020, accompanied by a music video shot by Ethan Frederick, a local filmmaker. www.theyuppiemusic.com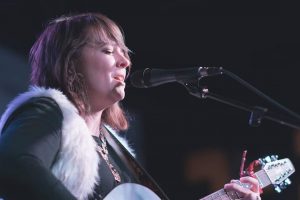 Amber Hargett (August 8)
Dayton-based singer/songwriter Amber Hargett blends folk, rock, pop, roots and soul sounds into her unique storytelling style. Her writing balances honesty with empathy and reflects truths about faith, life, and relationships.
amberhargett.bandcamp.com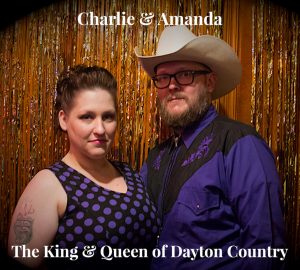 Charlie and Amanda (August 8)
Charlie & Amanda are a married couple who team up in this Classic Country Duet. Reminiscent of Conway Twitty and Loretta Lynn and Johnny Cash and June Carter; they bring songs of truth, love, and laughter from the married perspective. charlie-amanda.bandcamp.com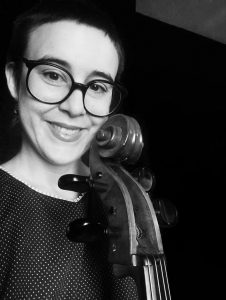 Kate Wakefield (Miss Kate's Kids Songs) (August 9)
Kate Wakefield is a musician based out of Cincinnati Ohio. She is a voice teacher, records cello for peoples albums, and plays in a solo project under her name as well as a band called Lung. misskateskidssongs.bandcamp.com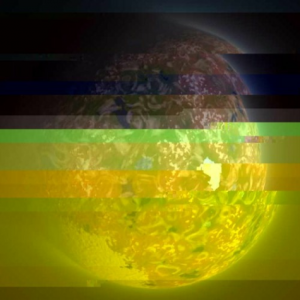 The Echodolls (August 9)
The Echodolls is a small music production group, made up of Sam Dakota and various friends. The Echodolls is a mix of Glitch Pop, Techno, and Industrial music, with an aesthetic of digital and analog corruption. In total, Sam gets help from friends willing to pitch in with Technical Help, Vocal Segments, sound mixing expertise. Together they explore new sounds, attempting to integrate the auditory aesthetic of Data Music with Music Theory.
Sam's first excursion into music is an album of Glitch Pop remixes, made with homebrew software designed to corrupt music in a specific way. But that wasn't enough. In the quest for refining this newfound sound, the group started composing original music, exploring that sound through songs of their own.
All The Echodolls' tracks are self-released, and are not currently with a label. Overall, Sam hopes to release an Album of remixes, called Refactored Melodies, later this year; and together, the group hopes to release a yet-unnamed EP of original music. soundcloud.com/echodolls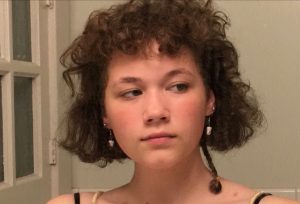 Eleanor Dakota (August 9)
Eleanor Dakota was raised on radio. Music radio in particular. From the beginning, her innate musicality was evident—she would coo in harmony and rock to the beat. Eleanor plays multiple instruments (drums, too). She can sight read music. And she finds music in everything.
During this time of pandemic, at the age of 17, Eleanor has been working on an album. She submitted this rough draft of one of the tunes that will be on her debut: "No Love of Mine". soundcloud.com/user-288015515
Our virtual video gallery is made possible through the assistance of the Miami Valley Communications Council and through the support of 91.3 WYSO.