Summer Camps Information Hub

Is your family ready for another successful and safe summer camps season? We are! The Summer Camps Information Hub is the place you will find links to all of the important forms and information that will make the transition to camps as smooth and safe as possible.

A Safe Camp Experience

We created our 2021 summer camps with your child's safety as our priority. Our camps follow the guidelines provided by Public Health - Dayton & Montgomery County and the State of Ohio.

Summer camp enrollment numbers may be limited based on current state and local guidelines. If updated guidelines allow for additional campers, individuals on the waitlist will receive priority registration.

Here is what you can expect:

* All camp staff trained in First Aid and CPR
* Limited camp sizes
* Reduced staff to participant ratios
* Daily symptom assessments, including mandatory temperature checks upon arrival each day
* Participants are restricted to interact with the youth in their camp only
* Face masks are required for all participants, staff and instructors

Prior to arriving at camp, guardians must assess whether they, their child or any member of their household has been exposed to COVID-19 or has experienced the following symptoms.

Fever within the past 48 hours (without medication reducing it)
Signs/symptoms of seasonal flu (coughing, sore throat, shortness of breath, chills, headache, vomiting, muscle aches, diarrhea)
Any loss of taste or smell

If you, your child or any member of your household is experiencing these symptoms, do not enter the building. Please return home and contact the camp facility immediately to alert the staff to your child's absence.

PRCA reserves the right to update, modify, or cancel scheduled programs, activities or facility operations based on continued changes with COVID-19.
Forms Required for Participation
There are multiple forms required to be completed in order to participate in camp. These forms and the information contained in them help us provide a safe and enjoyable camp experience.
All forms are due prior to participation in camp. Each child participating in camps needs an individual form submitted for them. Once you are enrolled in camp, be sure to keep an eye on the e-mail you provided to us during enrollment, as that will be our primary method of sending information on the Camp Form Process.
Learn more about our process for collecting health history information with the ePACT network.
Request for Modification Form
The City of Kettering invites people with disabilities to enjoy our programs, services, parks and facilities. If you would like to request an ADA modification, please fill out and submit the Request for Modification form, to the right. These forms are also available at all Parks, Recreation and Cultural Arts facilities.
Completed form can be submitted:
E-mail completed forms to kettprca@ketteringoh.org
In person at any facility front desk
Notice:
The City of Kettering understands the Americans with Disabilities Act requirements.  We invite participation by people with disabilities, alongside people without disabilities, in our programs, sites, and facilities.
We want you to begin the program on time.  Please note that the Request for Modification Assessment Process can take between 7-14 days, which means participation may not be able to occur until after the assessment is complete.  The sooner we know about you, and how we can support you in our programs, the more likely you will start the program on time.  However, if delays in communication occur, we will delay the start of program participation.  PLEASE REGISTER EARLY AND SUBMIT THIS REQUEST FORM EARLY!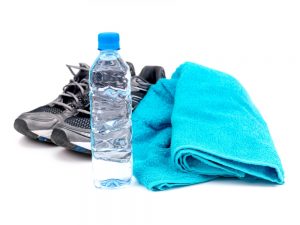 What NOT to bring to camp
The following are NOT permitted at camp:
cell phones (campers will be required to leave cell phones in camp bag or book bag until the end of the day)
electronic devices or games
toys or personal belongings unless otherwise noted
What to bring to camp
Campers must bring their Kettering Camp Bag or Book Bag filled with the following items each day:
facial covering
packed lunch
filled water bottle
morning or afternoon snack (if desired)
sunscreen (campers are responsible for keeping and applying their own sunscreen)
bug spray (campers are responsible for keeping and applying their own bug spray)
comfortable clothes that are acceptable for PLAY
tennis shoes
If your camp is visiting the water park, be sure to bring:
2021 Limited Extended Care
Preregistration is required
Due to COVID-19 limitations, before and/or after camp extended care is not available for all camps. The following camps are the only camps offering extended care in 2021. Extended Care will take place at the Kettering Recreation Complex.
Camp EPIC
Camp Horizon
Junior Sports Camp
Senior Sports Camp
Sampler Camp
Camp Sunrise
Full Week of Morning Extended Care: 7:30-8:45 a.m.
$20 per camper
Full Week of Evening Extended Care: 4:10-5:30 p.m.
$20 per camper
Full Week of both A.M. and P.M. Extended Care
$40 per camper
One session
$5 per camper