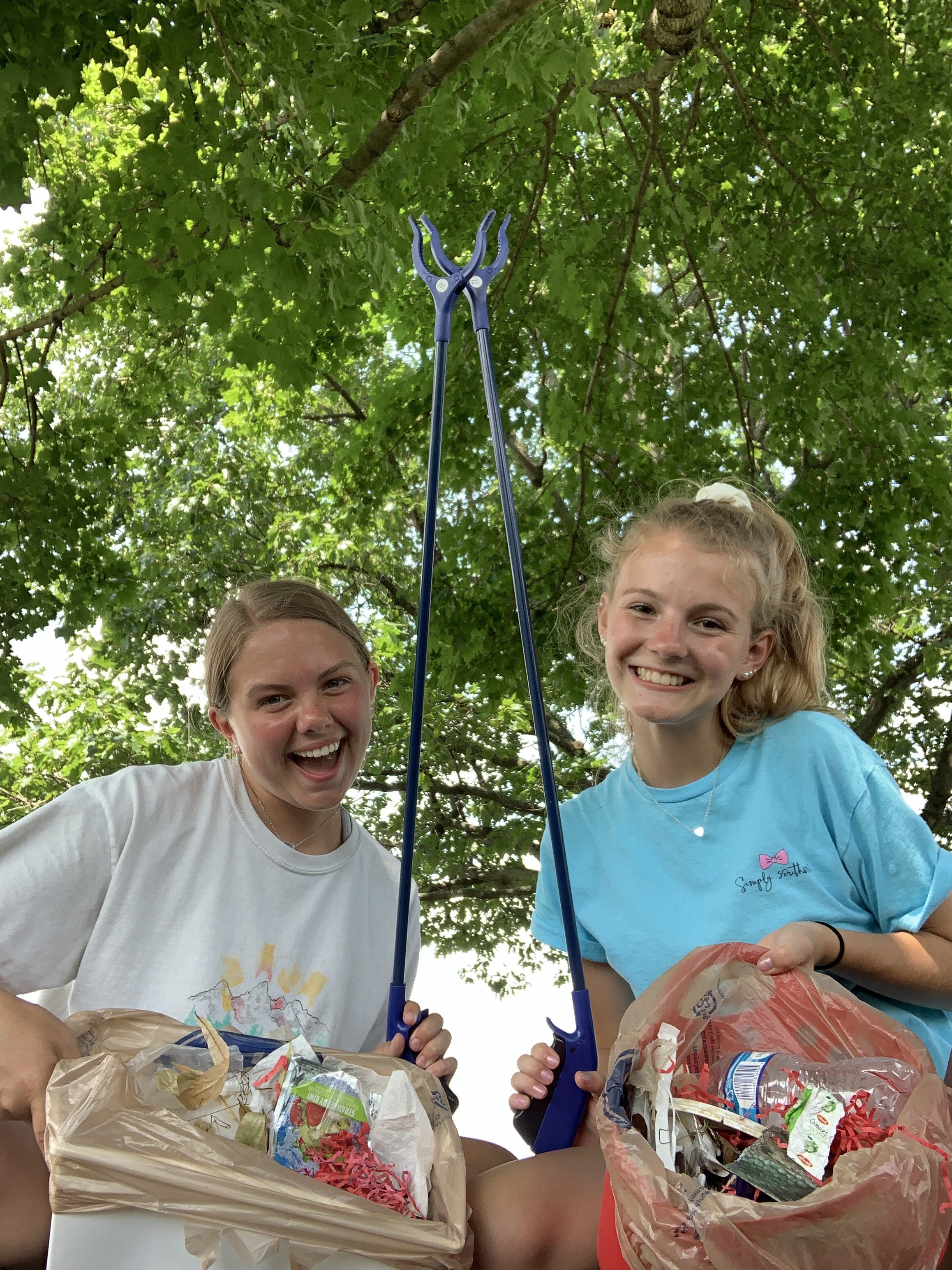 Recently, two young women, both Kettering residents, were spotted doing a good deed at Delco Park. Samantha Sowards and Anna Spragg took it upon themselves to pick up litter in the park earlier this month to help our staff prepare for Kettering's annual Go 4th Independence Day celebration.
"This is the first time we've done this," Spragg said. "We wanted to make it nice and clean for the Go 4th event and do our part to help the environment."
The pair spent about two hours total picking up litter at Delco, and Sowards said the time flew by as they worked together.
"I decided to help clean up because my dad would walk our neighbor's dog, and he started picking up trash on our street," Sowards explained. "Eventually, we all started going to parks and further into our neighborhood to clean up more trash. I told my friend Anna how fun and easy it was to do, so we bought two grabbers and went out [to Delco Park]."
Everyone at PlayKettering appreciates their efforts in pitching in to beautify our city's most popular park and in helping us put our best foot forward for our biggest event of the year.
"Anna and I would like to go out again and clean up more parks around our community," Sowards said. "I highly suggest this to anyone who wants to do something that's so simple but makes a difference. It's a lot of fun!"