All day
Charles I Lathrem Senior Center
2900 Glengarry Dr., Kettering, Ohio 45420
---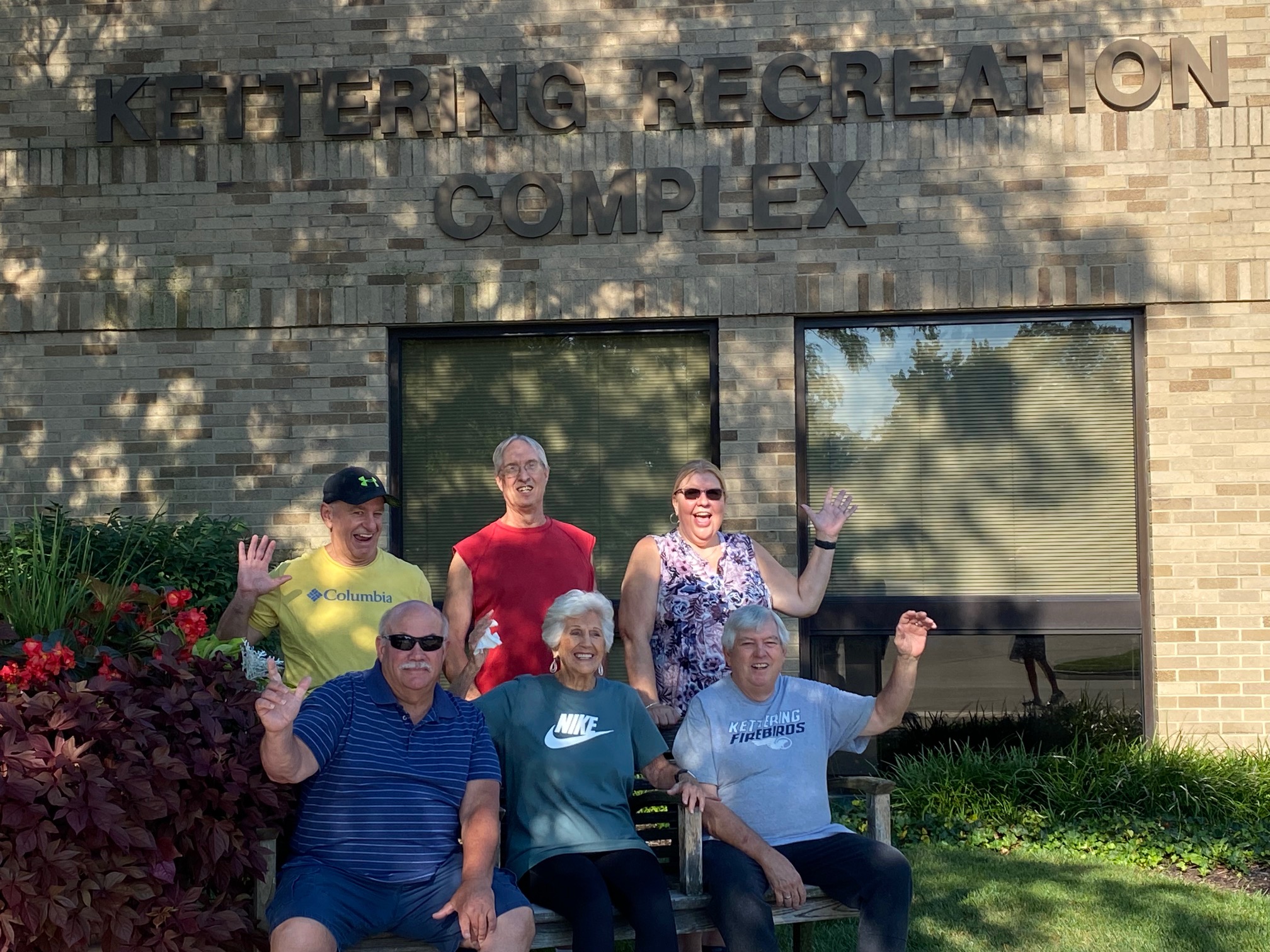 Kettering Parks, Recreation and Cultural Arts is excited to be a part of Active Aging Week from October 3 through 7, 2022. Active Aging Week is a national celebration that celebrates the benefits of living an active life at any age. We can't wait to introduce you to all the great things PRCA offers for people ages 55+!
During Active Aging Week, stop by the Lathrem Senior Center to grab a snack, spin the Wheel O' Fun for prizes or attend one of our special programs. We have a great lineup of events ready for 2022!
Volunteer Administrator, Dawn Kirchner, will tell you all about how to become a volunteer with the City of Kettering and all the great opportunities available with us. Connect with nature by learning about the marvelous monarch butterfly with Shannon Pennington from Warren County Park District. You can also join our very own Environmental Education Supervisor, Kerri Miles, for a guided hike at a local park or at the Habitat Environmental Center for a special session on watersheds. Experience the past come to life with an in-depth look at how the Carillon Historical Park designs their exhibits with Curator, Steve Lucht. Our team of local health experts, Dr. Brent Oliva and Dr. Sarah Conover, will offer programs to have you feeling balanced from head to toe. Dip those balanced toes into a Ballroom Dance Sampler with instructors from Vitaliy Kozhev (VK) Ballroom and show off your new skills at our Dance Party featuring DJ Chris with Celebrations of Sound. It's going to be an amazing week!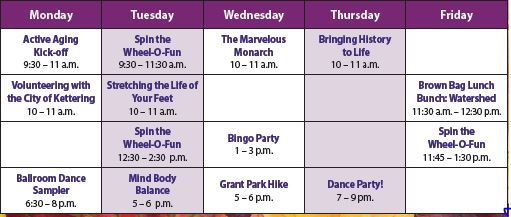 Events are a la carte – sign up for as many as you like!
Many thanks to our generous sponsor!