Optimist Kids Day in the Park
10:00am - 1:00pm
Delco Park
1700 Delco Park Dr., Kettering, OH 45429
Add to calendar 2019-08-03 10:00:00 2019-08-03 13:00:00 +00:00 Optimist Kids Day in the Park Optimist Kids Day in the Park is back! Join us Saturday, August 3, 2019 from 10 a.m. - 1 p.m. at Delco Park (1700 Delco Park Drive)!Enjoy fun, free activities designed for kids in grades K-8. All children must be accompanied by an adult.Fun for the entire family!A free lunch will be served at noon.View the flyer with complete details! 1700 Delco Park Dr., Kettering, OH 45429
---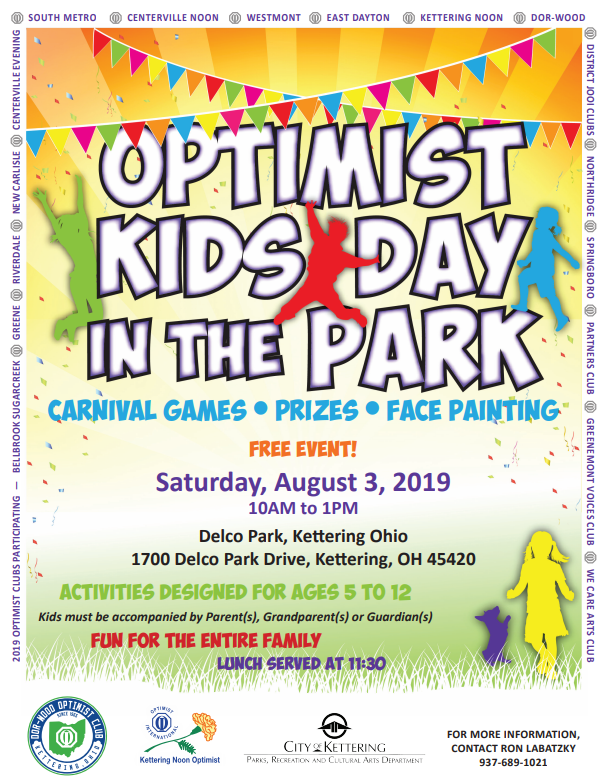 Optimist Kids Day in the Park is back! Join us Saturday, August 3, 2019 from 10 a.m. – 1 p.m. at Delco Park (1700 Delco Park Drive)!
Enjoy fun, free activities designed for kids in grades K-8. All children must be accompanied by an adult.
Fun for the entire family!
A free lunch will be served at noon.