5:30pm - 7:00pm
Kettering Recreation Complex
2900 Glengarry Drive, Kettering, OH 45420
---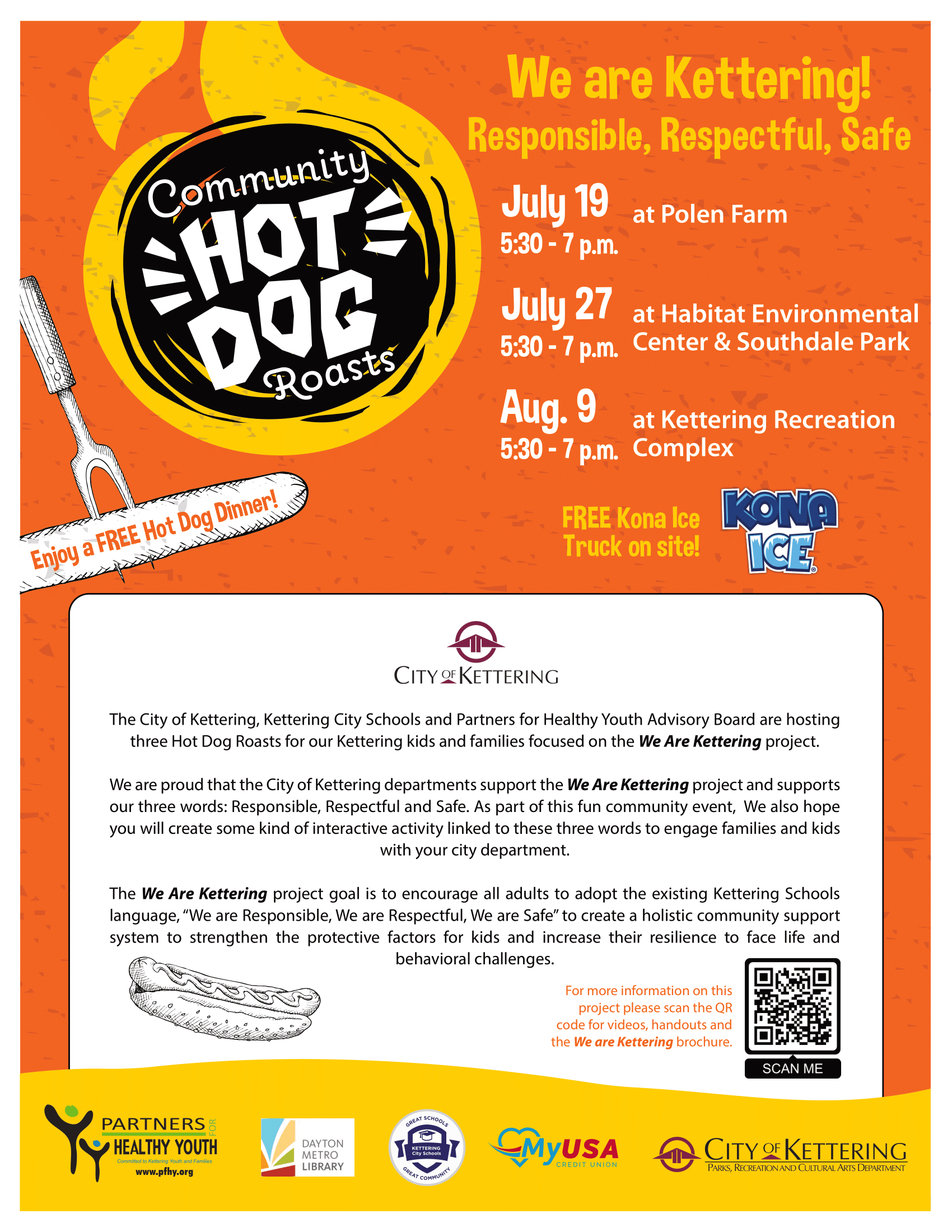 The City of Kettering, Kettering City Schools and Partners for Healthy Youth Advisory Board are hosting three Hot Dog Roasts for our Kettering kids and families focused on the We Are Kettering project.
Everyone is welcome to join us at one or all of these three community events this summer. A free hot dog dinner will be provided, plus enjoy the Kona Ice Truck free of charge!
We are proud that the City of Kettering departments support the We Are Kettering project and supports our three words: Responsible, Respectful and Safe. As part of this fun community event, We also hope you will create some kind of interactive activity linked to these three words to engage families and kids with your city department.
The We Are Kettering project goal is to encourage all adults to adopt the existing Kettering Schools language, "We are Responsible, We are Respectful, We are Safe" to create a holistic community support system to strengthen the protective factors for kids and increase their resilience to face life and behavioral challenges.
Our August 9 event will be held at the Kettering Recreation Complex!