11:00am - 1:00pm
Kettering Recreation Complex
2900 Glengarry Drive, Kettering, OH 45420
Add to calendar 2018-10-27 11:00:00 2018-10-27 13:00:00 +00:00 Wag-O-Ween It's back! Come celebrate Halloween with us and your furry friend! We will have trick-AND-treating set up for your dog, participate in the Walk and Wag course and enter the pet costume contest. Participants will receive a complimentary "doggy" bag.Schedule of Events: 11 a.m. Event Begins 11:15 a.m. Walk and Wag 11:45 a.m. Shop and PLAY Noon Introduction of Pets for Adoption 12:30 p.m. Doggie Costume ContestActivities: Pet Adoptions, Dog Vendors, Off Leash Play Zone, Dog toy craft station, obstacle course elements to play on and costume contest!Contest Categories: Best Dog/Owner costume, Most creative, Best BIG dog, Best SMALL dog - prizes will be awarded for each category. 2900 Glengarry Drive, Kettering, OH 45420
---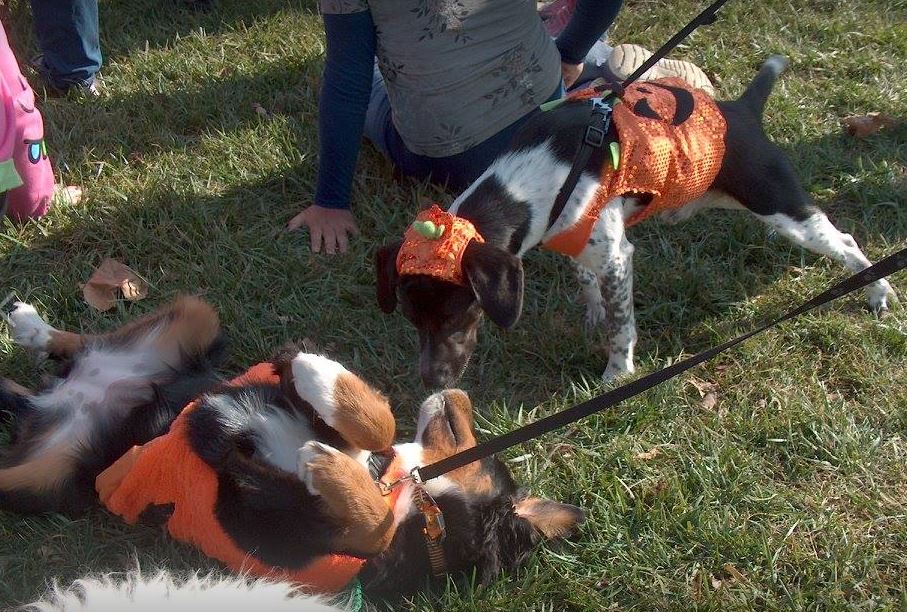 It's back! Come celebrate Halloween with us and your furry friend! We will have trick-AND-treating set up for your dog, participate in the Walk and Wag course and enter the pet costume contest. Participants will receive a complimentary "doggy" bag.
Schedule of Events:
11 a.m. Event Begins
11:15 a.m. Walk and Wag
11:45 a.m. Shop and PLAY
Noon Introduction of Pets for Adoption
12:30 p.m. Doggie Costume Contest
Activities: Pet Adoptions, Dog Vendors, Off Leash Play Zone, Dog toy craft station, obstacle course elements to play on and costume contest!
Contest Categories: Best Dog/Owner costume, Most creative, Best BIG dog, Best SMALL dog – prizes will be awarded for each category.