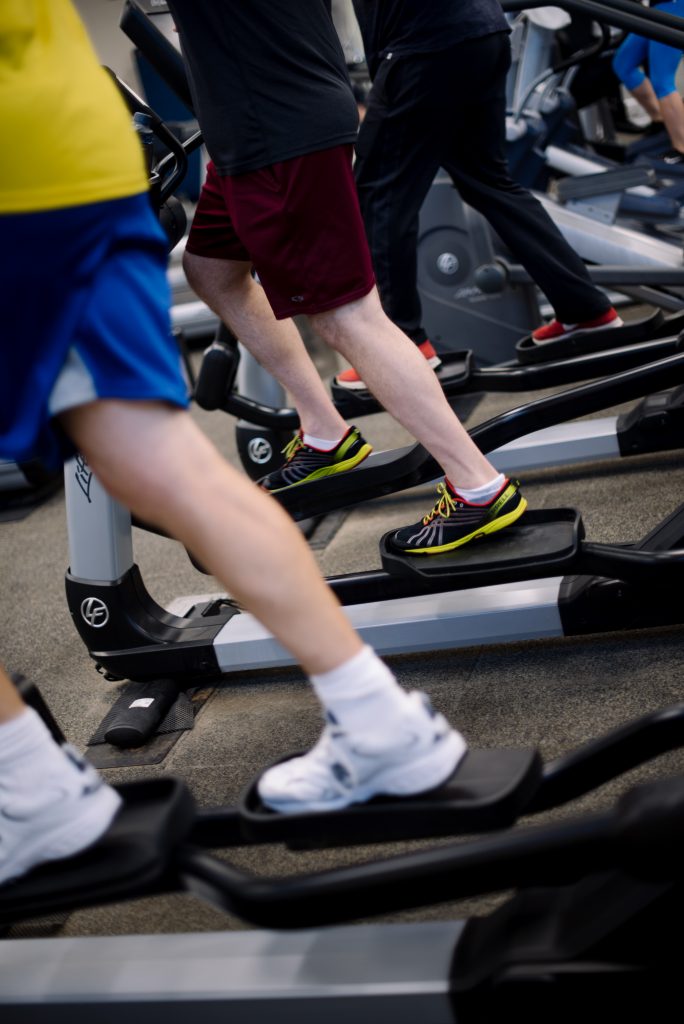 Was improving your fitness level a resolution back in January? It can be difficult to maintain the lifestyle change that a new fitness program brings. We're here with some motivation, thanks to Kettering Recreation Complex patron Meg Holmes, who recently shared her fitness story with us.
Meg, 60, retired in the spring of 2017. "I left a stressful position where I sat in front of a computer most days. The job wreaked havoc with healthy eating habits, sleep, and zapped my energy. My new job in retirement was to take back my life and get healthy again." Her goal was "to get back into my 'skinny jeans' within five months (22 weeks).  I calculated it would require losing 28% of my body weight to drop four jeans sizes."
Strategy and preparation were key to Meg's success, and she credits being 100% ready to make the lifestyle change. It took her several months of planning and research to be ready to change her lifestyle.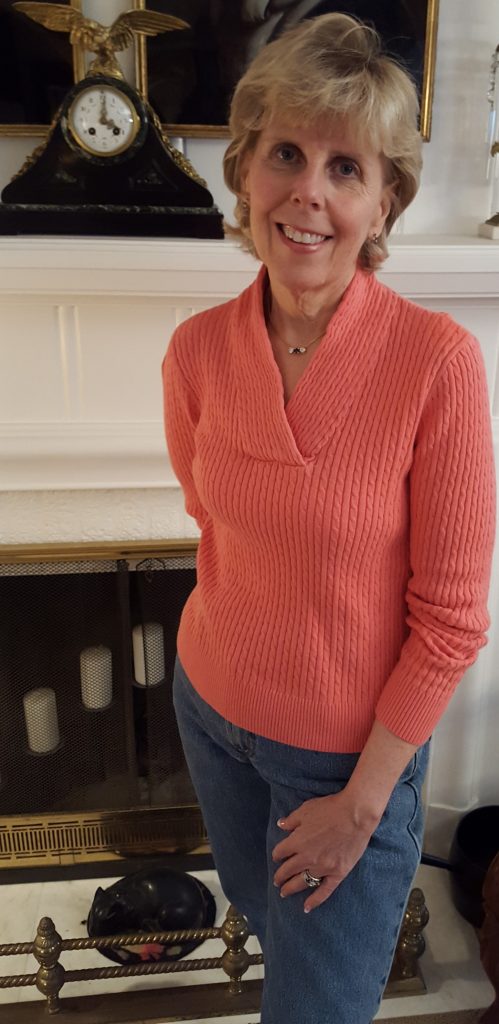 Meg designed a healthy eating plan and kept track of what she consumed each day. Her diet emphasized cutting out refined sugar and carbs, adding fruits, vegetables, lean protein, nuts and beans, and portion control.
As far as the exercise part of her plan, Meg has been a Kettering Recreation Complex pass holder on and off for 27 years.  "The 'newer' FitEx membership pass is a godsend!" she said. "Great addition to KRC pass offerings!"
Meg attends about six group exercise classes a week (cycling, weights, yogalates). "The instructors are well qualified and great leaders/motivators!" she said. Meg takes classes with KRC instructors JJ Kunkle, Sheri Raderstorf and Alexis McLaughlin. "Each instructor makes their class fun, challenging, and ever changing. Class environment is friendly with a sense of comradery; patrons are supportive of each other and provide accountability. If you miss a class, you'd better have a good excuse as to where you were!"
Using the KRC fitness room has also been helpful to Meg in achieving her goals. She enjoys the variety of cardio equipment, weight lifting machines and free weights. "I use the fitness room between exercise classes or I'll spend one and a half to two hours in the fitness room doing a combo of cardio and weights on days when I don't attend exercise classes," she explained. "I now exercise an average of 11 hours a week, with one rest day."
By finding a diet and exercise program that worked for her, Meg was able to achieve her fitness goals and has maintained a healthy lifestyle! Do you have fitness goals you'd like to achieve? Ready to take the next step? Check out our fitness programs and learn about our facilities.
**Please consult your doctor before beginning any fitness program.**