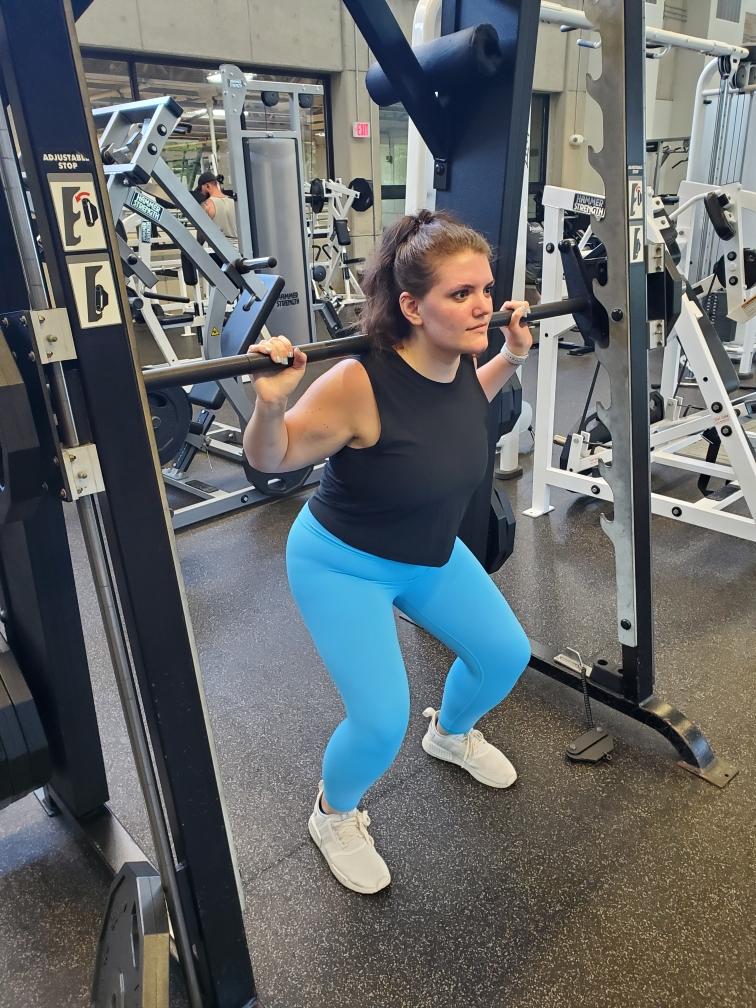 As part of National Park & Recreation Month, we're excited to feature a few of our amazing fitness members. Our first featured member is Amber Cannata, who works out at the Kettering Recreation Complex with the goal of living an overall healthier lifestyle. Thanks for chatting with us, Amber, and congrats on making such great progress toward your goals! Here's what Amber had to say about her wellness journey:
"My name is Amber, I'm 27 years old, and I'm a pediatric nurse. I love reading, traveling and spending time with family, friends and my three dogs. I have been a member at the Kettering Recreation Complex since the beginning of March 2022.
In December 2021, I made the decision to choose my health and start my fitness journey. I was severely obese and was getting a lot of new health issues being diagnosed, struggling with energy, and just overall not living a healthy lifestyle. I started working out on my own and eating healthier, but realized I needed accountability and support in my health journey, which led me to the KRC. I decided to start personal training with Heather, and it has been one of the best decisions I've made. I have gotten more in shape; I'm gaining strength and learning a lot about fitness.
Overall, I just want to live a healthier lifestyle. I want to improve health conditions that were caused by extra weight and feel stronger, more energetic and youthful. Fitness goals I want to accomplish are pull-ups, push-ups and other exercises I couldn't do before like planks, sit ups, running and weight lifting. I also want to gain more strength and endurance."
To learn more about fitness in Kettering, visit our fitness & wellness homepage.