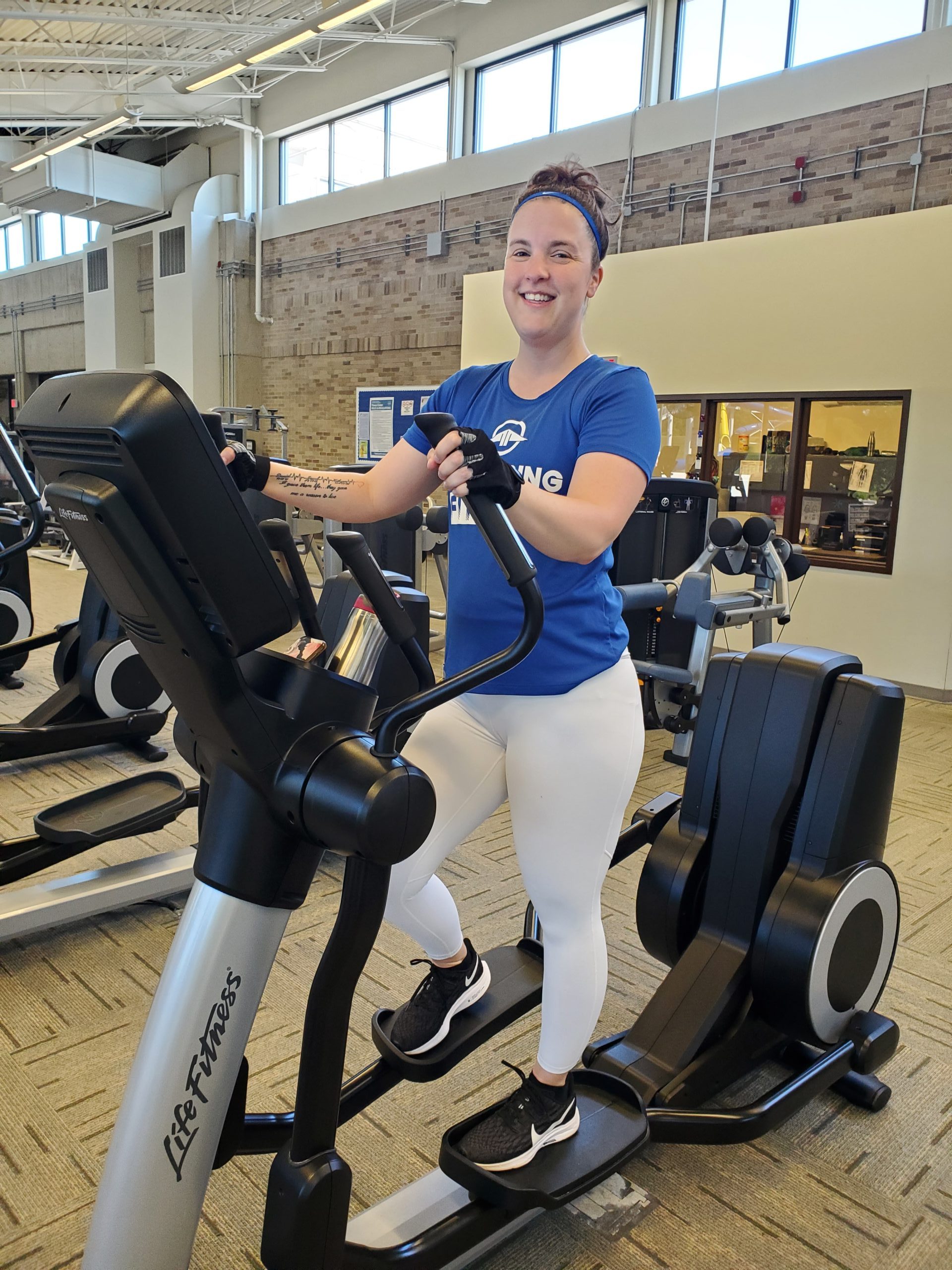 It's Friday, and that means we're highlighting another one of our wonderful fitness members! Meet fitness patron Katrina Focht, who works out at the KRC with the goal of being more physically fit and maintaining a healthy weight. Congrats on all your progress towards your wellness goals, Katrina!
1. Tell us about yourself and how long have you been a member at the Kettering Recreation Complex?
I am a 39 year old mother of 3, and I've been married for 20 years. I have been an STNA for 18 years, caring for Alzheimer's/Dementia patients. I am originally from Dayton, but have lived in Kettering for 22 years. I have been a member at the Fitness Center for about two years.
2. What personal obstacles have you overcome and how did our fitness facilities help you through?
I became overweight, due to some medical issues I was dealing with, gaining 50 lbs. I started coming to the Fitness Center consistently the very start of January 2022. I've already lost half the weight I gained, and I am adding muscle as well. Working out has also helped my arthritis pain diminish. I feel so much better physically, mentally, and have an overall a sense of being healthier.
3. Do you have any personal health and fitness goals?
My goal is to get to a weight where I look and feel comfortable. I aspire to be physically fit. I would like to help others struggling with being overweight to gain the motivation and determination to change their life. It's been a tough journey, but I'm amazed and so proud of myself, putting in the work and seeing how far I've already come. I'm still a work in progress, but I will get there.
4. Is there anything else you would like to add?
The Fitness Center is a wonderful place to work out. There is friendly staff and members, a lot of equipment, and helpful trainers. I always say, "The gym is my happy place." I spend a lot of time there and will continue to do so. I've always enjoyed working out and being in such a comfortable environment there, makes me want to keep coming back. Thank you to all the staff and members who make the Fitness Center such a great place.