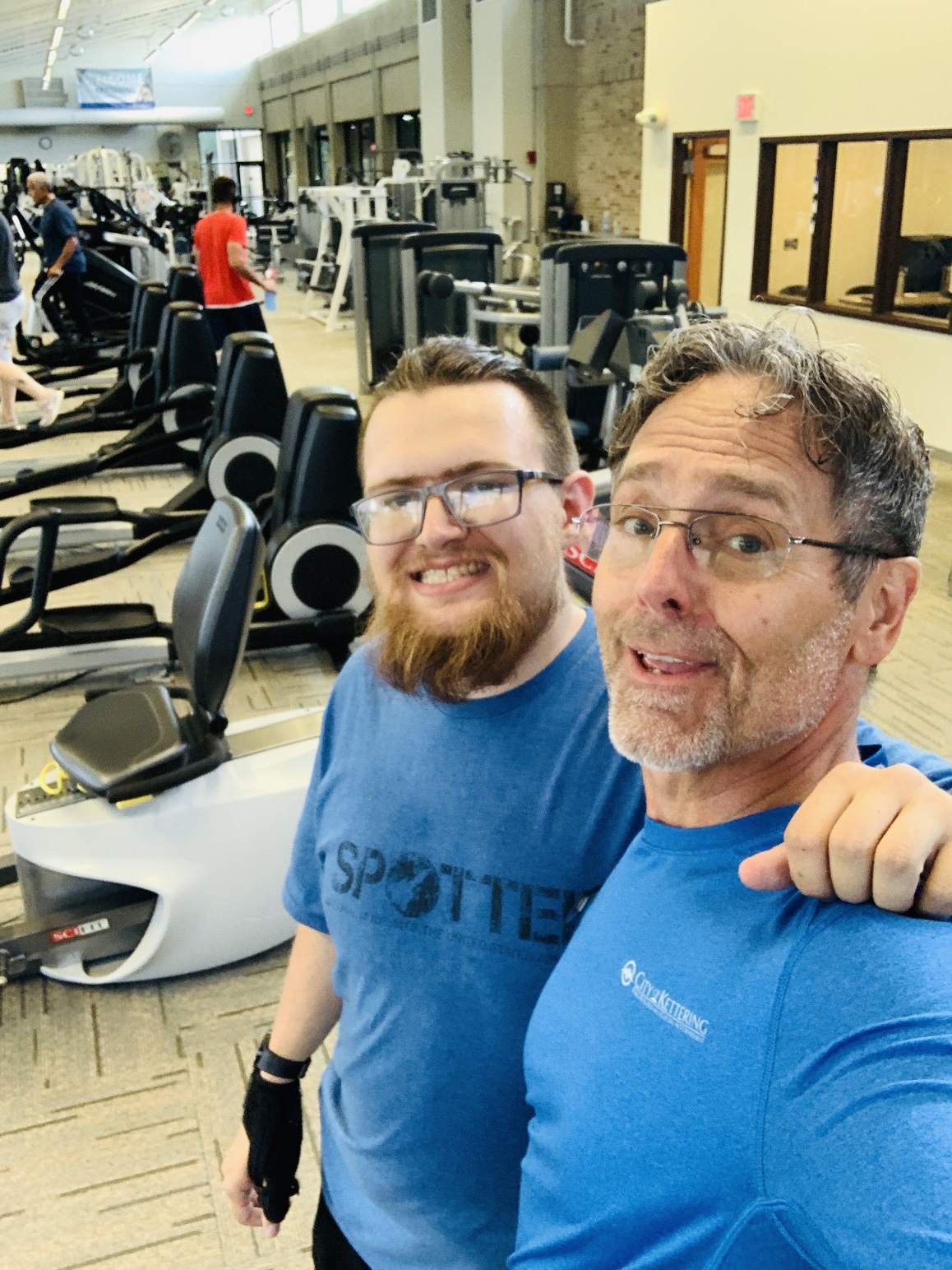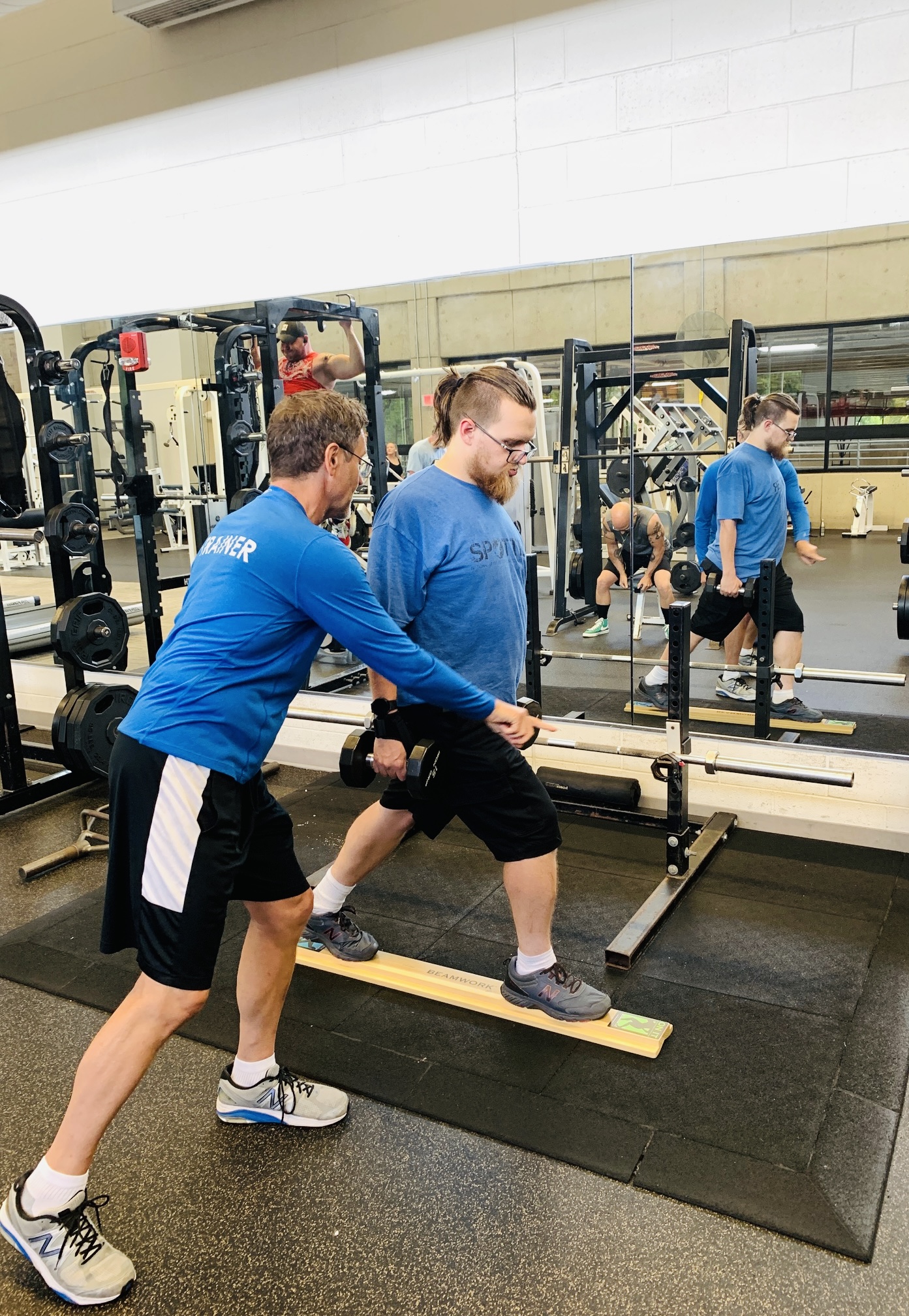 As part of National Park & Recreation Month, we're excited to feature a few of our amazing fitness members. Our next featured member is Phillip Gindelberger, who works out at the Kettering Recreation Complex with the goal of reaching a healthy weight and developing healthier habits. He works with personal trainer Greg Jankowski to help achieve his goals and learn to manage his back pain. "Phillip lost 40 pounds! Increased his strength and stamina and now is a solid young man," Greg said. "Besides sharing passion for fitness, we both are music junkies, too! Celebrate[d] and [saw] "Killer Queen" at the Fraze June 29!" Here's what Phillip had to say about his wellness journey:
"I work at the Air Force Museum and spend a lot of time on my feet and was 280 pounds, which caused a lot of health problems. I began losing weight in March of last year and joined the Kettering Fitness Center in October of last year to help with that.
I've had chronic back pain for many years that stopped me from working out and trying to lose weight. I couldn't do much exercise without it affecting me negatively the next morning.
My end goal is to get to a healthy weight as well as become more conscious of overall more healthy habits.
When I started working out at the Kettering Rec, I weighed 235 pounds and could barely lift anything, had never done a push up, I couldn't even walk longer than 30 minutes without back pain. Thanks to Greg and the KRC I've lost another 35 pounds and have noticed an amazing improvement in my strength and stamina."