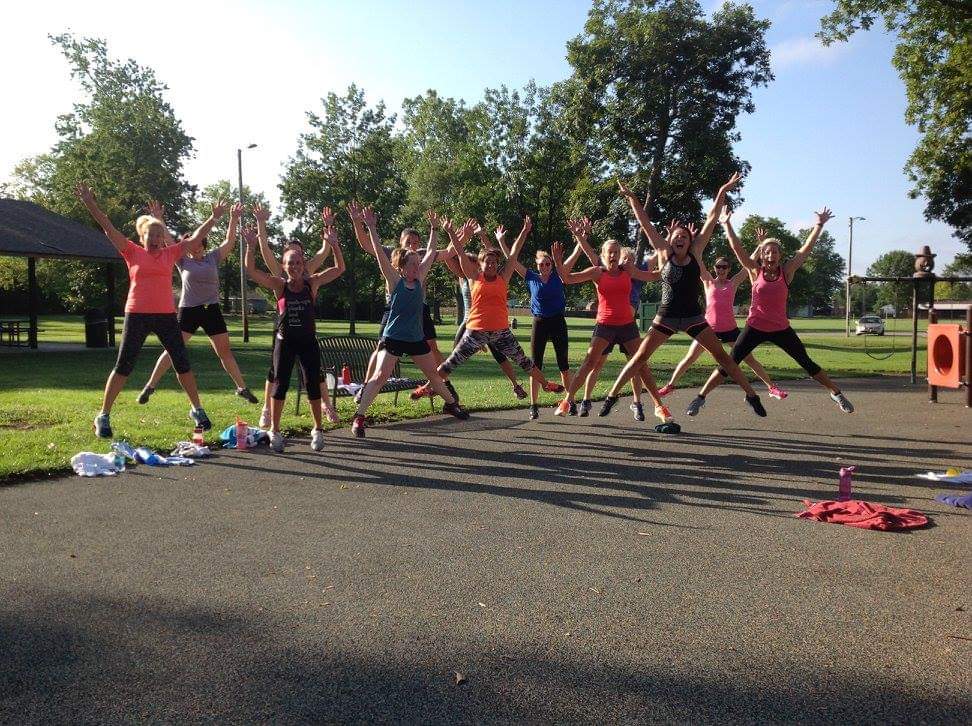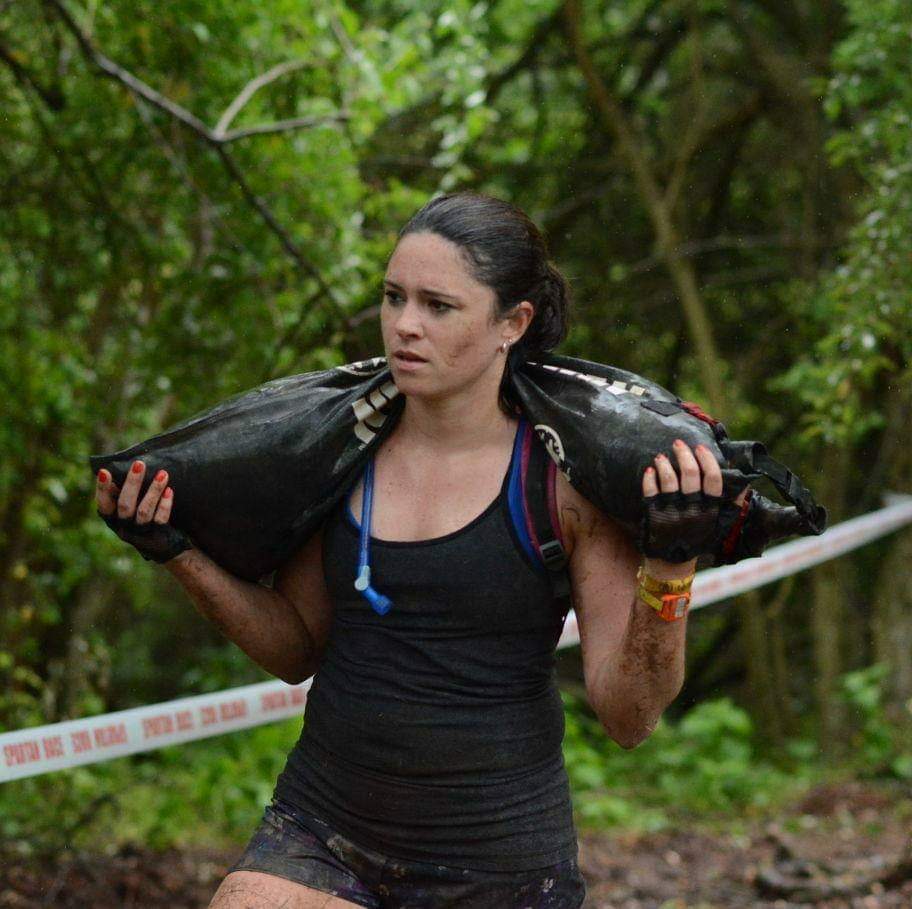 It's the 12 Days of Fitness! Join us each day for wellness inspiration and tips for living a healthier life. First up is Amanda, who works out at the Kettering Recreation Complex. Learn how our instructors helped her achieve her fitness goals and prepare for a Spartan race!
"My name is Amanda, and I started attending the Kettering Recreation Complex in 2016, when a group of friends asked me if I was interested in joining them for their weekly Saturday morning boot camps at the facility. I had previously only dabbled in gym memberships, generally feeling too inexperienced and overwhelmed to know what to do in a gym. As a result, I was stuck in a rut of only running outside, and was not feeling well rounded. I began regularly attending the boot camp with my friends and quickly became comfortable in class thanks to help from the boot camp's instructor, Kevin. Soon, I was actually enjoying exercising, and I began exploring other classes. I next became hooked on Tuesday morning
TRX
with Randee. As time passed and I regularly attended these two classes, I started to see my strength grow.
In the spring of 2017, I decided to train for a Spartan race. My Kettering Recreation Complex classes proved to be the primary components of my training program. They helped keep me well rounded in my training and provided the necessary strength for the race. Kevin even added some exercises in class tailored to areas in which I specifically needed work. I successfully and enjoyably completed the race in mid-2017 and tell other friends that the classes at the Kettering Recreation Complex helped me succeed.
I continue to regularly attend the Saturday boot camp and Tuesday
TRX
, as well as other classes as my schedule allows. I truly appreciate the dedication of the class instructors. Kevin and Randee continue to keep each class effective and fun by creatively changing the workouts each week. They also keep me motivated by cheering the class on – Randee frequently gives exclamations of "Wow! Look how strong you've become!" to each participant. And it always gives me an extra boost when Kevin and Randee throw some of my favorite songs into their class
playlists
. In addition to the physical benefits, I also have enjoyed meeting other patrons in class and while using the facility's track. I cannot speak highly enough of the classes and instructors and how they've been instrumental in my journey and instilled in me an actual love of fitness."
*Please consult a doctor before beginning any exercise program.