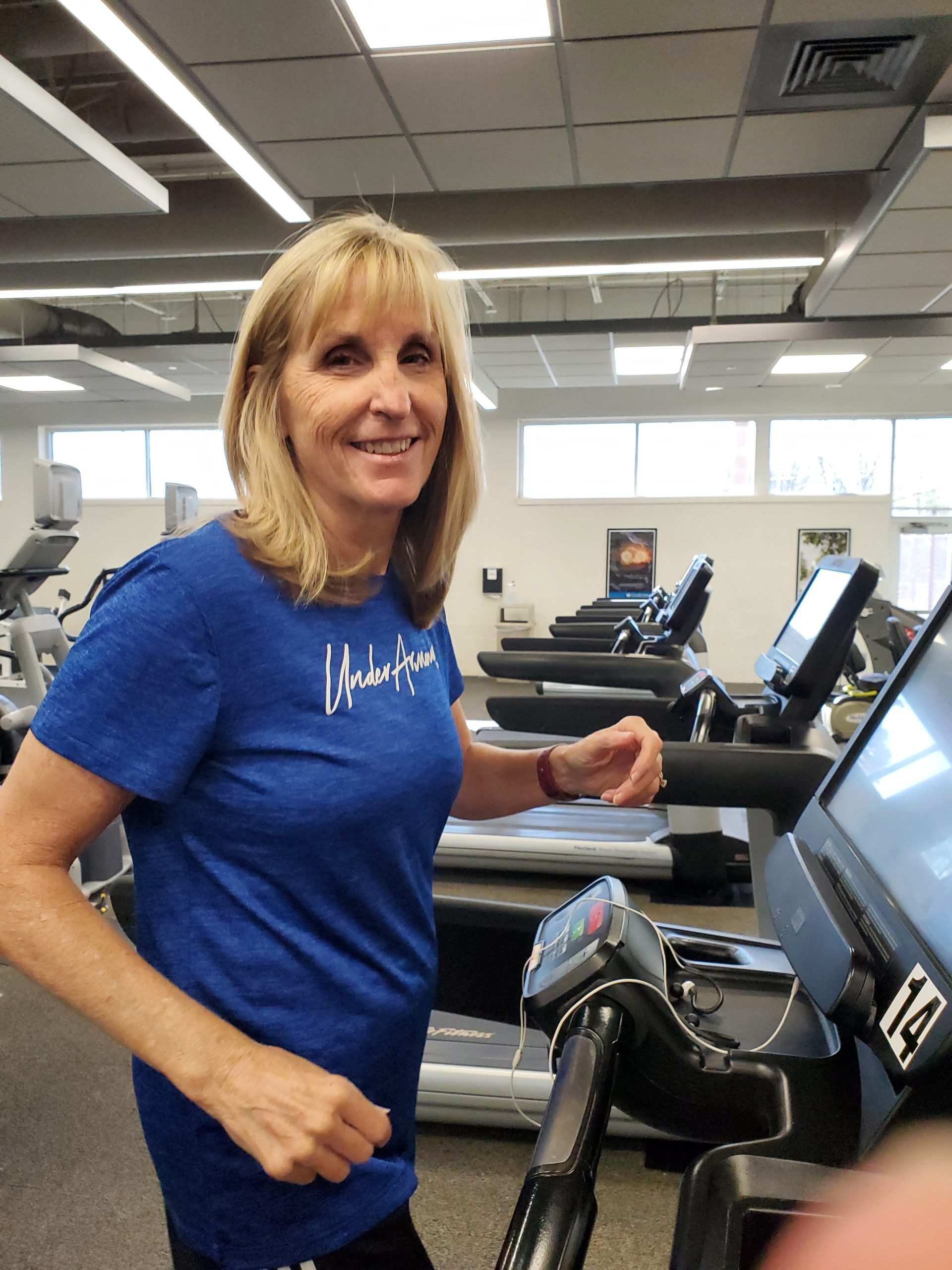 Happy Friday! Today's featured fitness patron is Carole Lamb, who taught health and physical education in the Kettering City Schools. Carole enjoys a variety of types of exercise and has been coming to the Kettering Recreation Complex since the mid-1980s!
Tell us about yourself. How long have you been taking group exercise classes at the Kettering Recreation Complex?
My name is Carole Lamb. I am a retired physical education/health teacher from Kettering City Schools. I have been a member of the fitness center since the mid-80's. I remember when the only fitness room was at the rec center in the tiny room with "air-compressed" weight machines and very few cardio machines. I would attend the step-aerobic classes in the large multi-purpose room (which is now the Lathrem Center).
What personal obstacles have you overcome and how did our fitness facilities help you through?
Last spring, the Kettering Fitness and Wellness Center did a March Madness Fitness Challenge, which I really enjoyed. The brackets motivated me to challenge myself to try different exercises. I was lucky to have my name picked for three sessions with a personal trainer. I had Thomas, and he was amazing! He worked me hard, and I learned a lot!
Do you have any personal health and fitness goals, won a competition, etc.?
I enjoy participating in many types of physical activities; however, one of my favorite activities is running. I love the feeling I get after that run is over. I enjoy competing in races 5K, 10K, and half marathons. Training at the Trent during those cold wintry months helps me to achieve my running goals. I have been blessed to have placed in the top three in my age group on several of my races.
Is there anything else you would like to add?
I always like to incorporate physical fitness in all of my physical education lesson plans. My students seemed to enjoy the challenges.