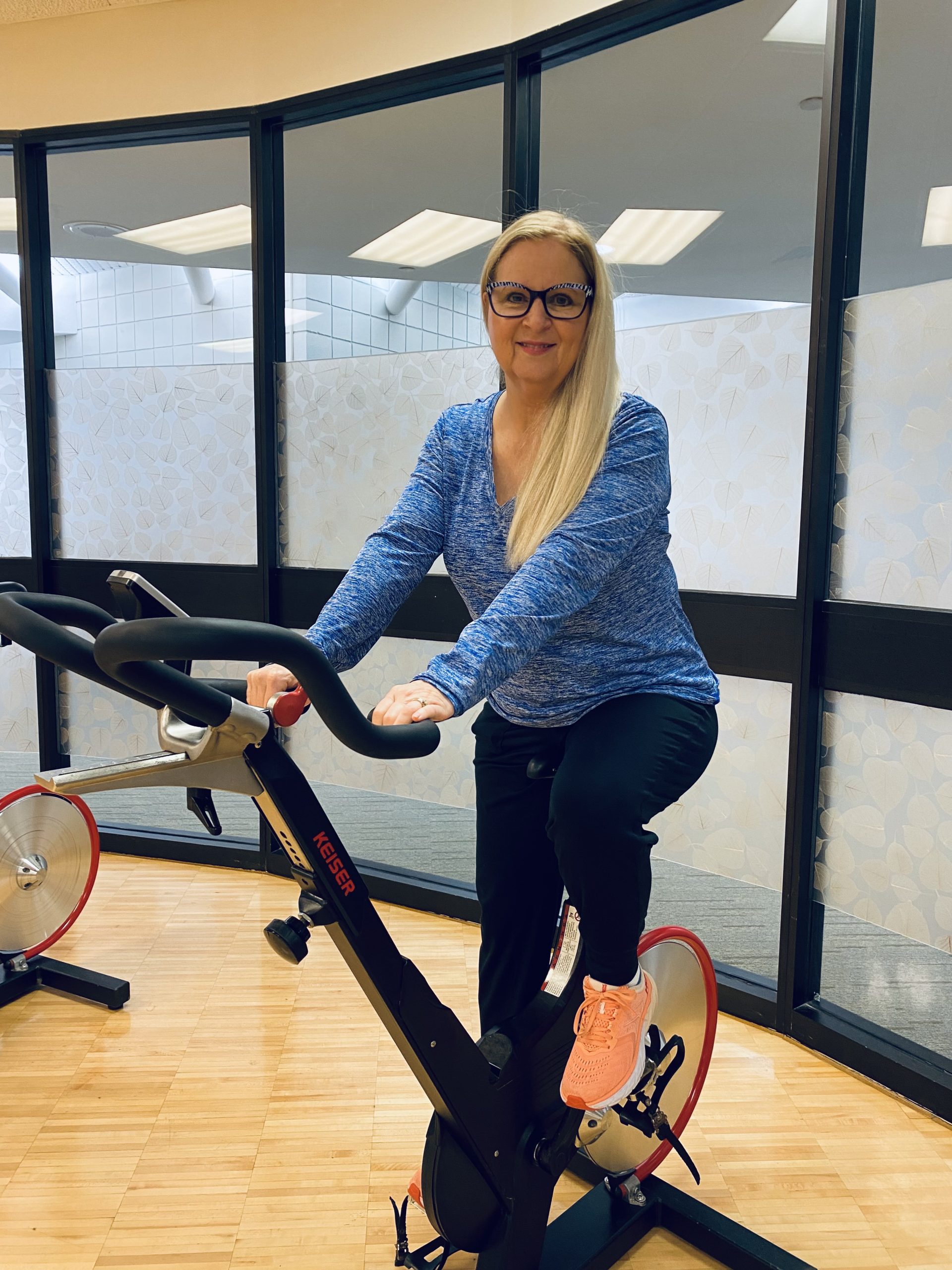 Happy Friday! Today's featured fitness patron is Cindy Sebastian-Broadstock. Cindy used exercise to help her grow stronger and overcome a challenging medical condition. She now works out four to five days per week in our KRC fitness center in addition to getting outside and walking. Way to go, Cindy!
"I'm a 63-year-old woman who has been exercising for 46 years. I joined the Kettering Recreation Complex in 2013. I grew up in Kettering, completed college and proceeded to move out west where I stayed for 30 years. In 2010, I developed a sudden and severe autoimmune challenge while living in Reno, Nevada. It was so severe that I could no longer work as a Respiratory Therapist, which I dearly loved. I was advised by my physicians to move out of Nevada in order to help improve my condition. While in Nevada, I was using crutches, a cane, a walker and occasionally, a wheelchair. I returned to Ohio in December 2011, found an excellent Physician, a Physical Therapist and began taking the necessary steps to get stronger and rebuild my life. I spent two years doing exercises at home until I got strong enough to join the Recreation Complex without the use of ambulatory aids and with better balance. I began seeing quick results because I had already built the foundation of exercise into my everyday life.
I currently work out four to five days per week at the complex along with taking walks in my neighborhood. I enjoy indoor cycling, TRX, cross training and weight training in the fitness area. Having lived out west, I can testify that the City of Kettering has one of the best recreation complexes I've ever seen at an extremely affordable price. People of all ages are welcome and I enjoy the spirit of friendship, community and trust that the members and employees share each time you walk through the door.
Exercise is my best friend! It improves the quality of my life and not only helps my physical well-being but my mental well-being. It's never too late to start exercising. I've had several setbacks and injuries, but the key is to never give up. Develop the habit and discipline now, and I promise that it will serve you well throughout your life.
Get moving and stay moving because Motion is Lotion!"