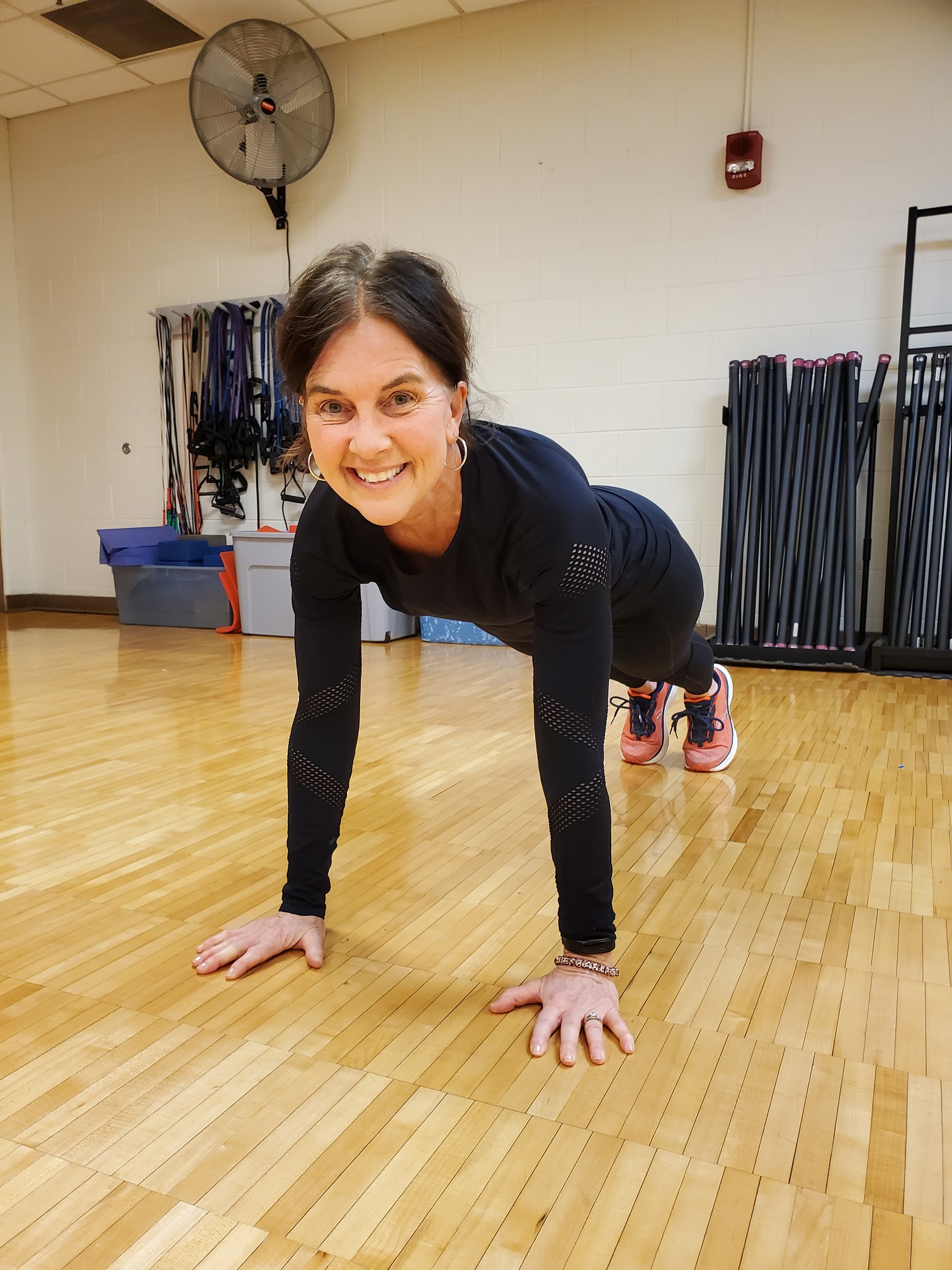 Happy Friday! Today's featured fitness patron, Dottie Atkins, started attending group exercise classes after enjoying a Free Friday spin class. Five years later, she mixes it up with a variety of exercise classes in addition to cycling, skiing, hiking and a Tough Mudder competition. Congrats on all your progress, Dottie!
Tell us about yourself and how long you have been taking group exercises classes at the Kettering Recreation Complex?
After 15 years as a stay-at-home mom of three boys, I decided to work for Centerville Preschool. This changed my workout schedule.  Then 5 years ago, I read in The Dayton Daily News about KRC Free Fridays. I took a spin class and was hooked!
What personal obstacles have you overcome and how did our fitness facilities help you through?
I felt a plateau in my fitness level. Having such a wide variety of classes helped me become stronger and more confident in my workouts.
Do you have any personal health and fitness goals, won a competition, etc.?
At 57, my goal is to do all the things I love to do like skiing, cycling and hiking for many more years to come. I did my first Tough Mudder at 55 and had a blast.
Why do you like attending the group exercise classes?
I mostly attend boot camp classes, although I add other classes like TRX and Spin for a change. The Group Fitness pass lets me keep my workouts interesting.
Is there anything else you would like to add?
The instructors work very hard to keep classes engaging, and create a fun atmosphere for fitness and friendship. It's what keeps me coming back.