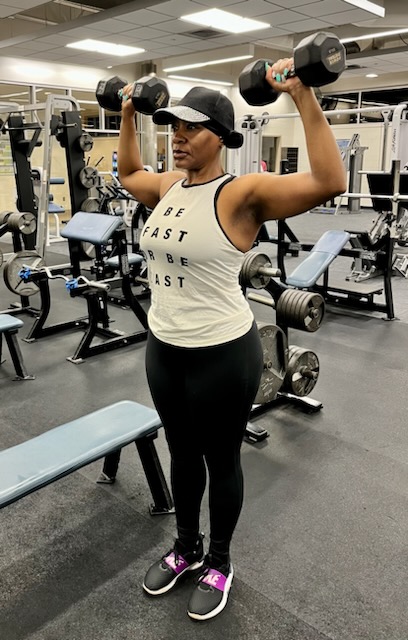 Happy Friday! Today's featured fitness patron is Elesa Thomason, who has belonged to the KFWC for 12 years! She credits these regular workouts with improving her physical and mental health. Congrats on all your progress toward your wellness goals, Elesa!
Tell us about yourself and how long you have been a member of the Kettering Fitness and Wellness Center.
I am a Cosmetologist of 21 years and the owner of DeToute Beaute for 2 years. I've been a member of Kettering Fitness and Wellness for 12 years.
What personal obstacles have you overcome and how did our fitness facilities help you through?
Personal obstacles that I have had to overcome was loss of a loved one, job transition, stress, COVID, and financial gain and loss. The facility has helped majorly with mental health as well.
Do you have any personal health and fitness goals, won a competition, etc.?
My personal health goal is to be 20 pounds lighter and leaner. Since my fitness journey I have lost 30 pounds.
Is there anything else you would like to add for the highlight story?
My fitness journey is and will remain a lifestyle on top of being an everyday struggle. My goal is to be in the best shape and health of my life by the time I am 50 years of age.