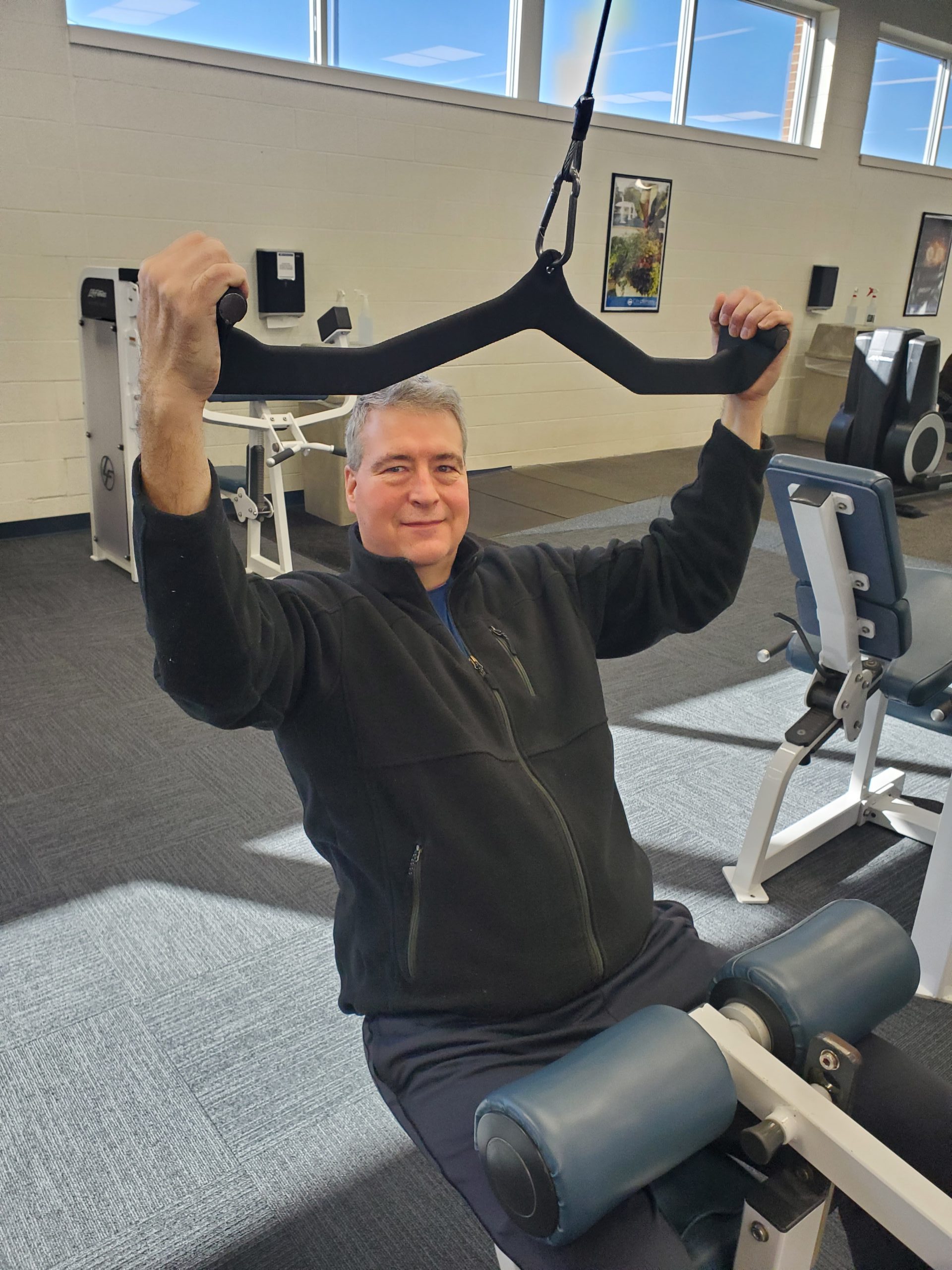 Happy Friday! Today's featured fitness patron is Jim Cunningham, who has been working out at the KFWC for almost 10 years! After suffering a stroke last year, he has been returning to his workout routine and continuing to work toward his goal of becoming a Black Belt in Taekwondo. Thanks for choosing to work out with us, Jim, and congrats on all your progress!
Tell us about yourself and how long you have a member at the Kettering Fitness and Wellness Center/ Kettering Recreation Complex?
I'm Jim Cunningham and have been a resident of Kettering for over 35 years.  I have been a member of the Kettering Fitness & Wellness Center for almost 10 years.  I am a teacher at Dominion Academy in Dayton, and both our sons graduated from Fairmont HS.  We are also big fans of the Kettering City Schools.
What personal obstacles have you overcome and how did our fitness facilities help you through?
A recent health obstacle was a severe stroke in late July 2022.  I have been able to return to work and working out this past month.  Ben, Heather and Pete from KFWC have been very supportive, and I am returning to my workout routine.
Do you have any personal health and fitness goals, won a competition, etc.?
My current, and ongoing, personal fitness coach is to test for my Black Belt in Taekwondo.  Of course, this is very challenging in any case, but with my "returning" balance and fitness, I believe I can achieve this.  Ben has been helpful and actually took the time to learn the details of TKD movements to help me.
Is there anything else you would like to add?
Thanks again to the staff at KFWC.  If you need help reaching your fitness goals, I highly recommend their personal trainers!