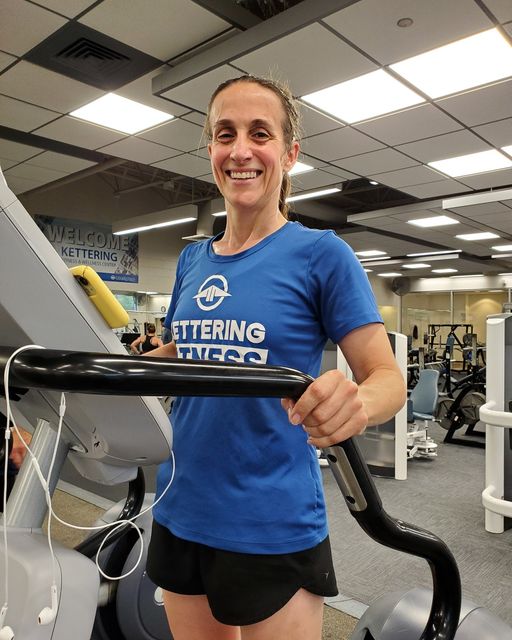 Say hello to our Kettering Fitness Patron Spotlight Kristin Jumer!
Kristin has been a member of the Kettering Fitness & Wellness Center for over five years! She worked in the mental health field before and during the Covid pandemic. In Kristin's words, "The patrons here have been like family to me." Helping her home an orphan dog, giving her laughs and comfort while checking in on her during her 4-5 bouts of Covid. Here at KFWC, she has the sense of belonging to a team. This gym is a place where everyone has a value and she has met many inspiring and amazing people.
The Kettering Fitness & Wellness Center has helped her with cardio workouts after a college back injury and a car accident while riding her bike. She wants to stay healthy mentally and physically. She has goals of getting a 2nd degree black belt in To Shin Do and learning how to dance.
Kristin stated, "I am so grateful for all of the hard work done by the staff to create a positive culture. I would recommend anyone at any life phase join KFWC or the Kettering Rec Center!"