Welcome to the  Partners For Healthy Youth
Kettering Community Youth and Family Action Plan Page!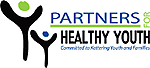 In April of 2021, the Partners for Healthy Youth Advisory Board created two community based round table discussions, which took place in April and May of 2021. These two sessions resulted in a community-wide action plan for individuals, organizations, businesses, government agencies and other interested stakeholders.
This web page will be the place to find resources, information links and provide your comments, suggestions and questions through the Kettering Parks, Recreation and Cultural Arts general email.
The Partners For Healthy Youth Advisory Board will continue to facilitate and assist with orchestrating the community Youth and Family Action Plan and will be scheduling periodic support sessions through December 2022. We want to spread the news, so please take some time to share this page with other community members.
We thank you for your participation, and look forward to hearing the  success stories your organization has created for our youth and families in Kettering!
Parks, Recreation and Cultural Arts Social Emotional Learning Videos
Introduction to Social Emotional Learning
Problem Solving
Learning New Skills