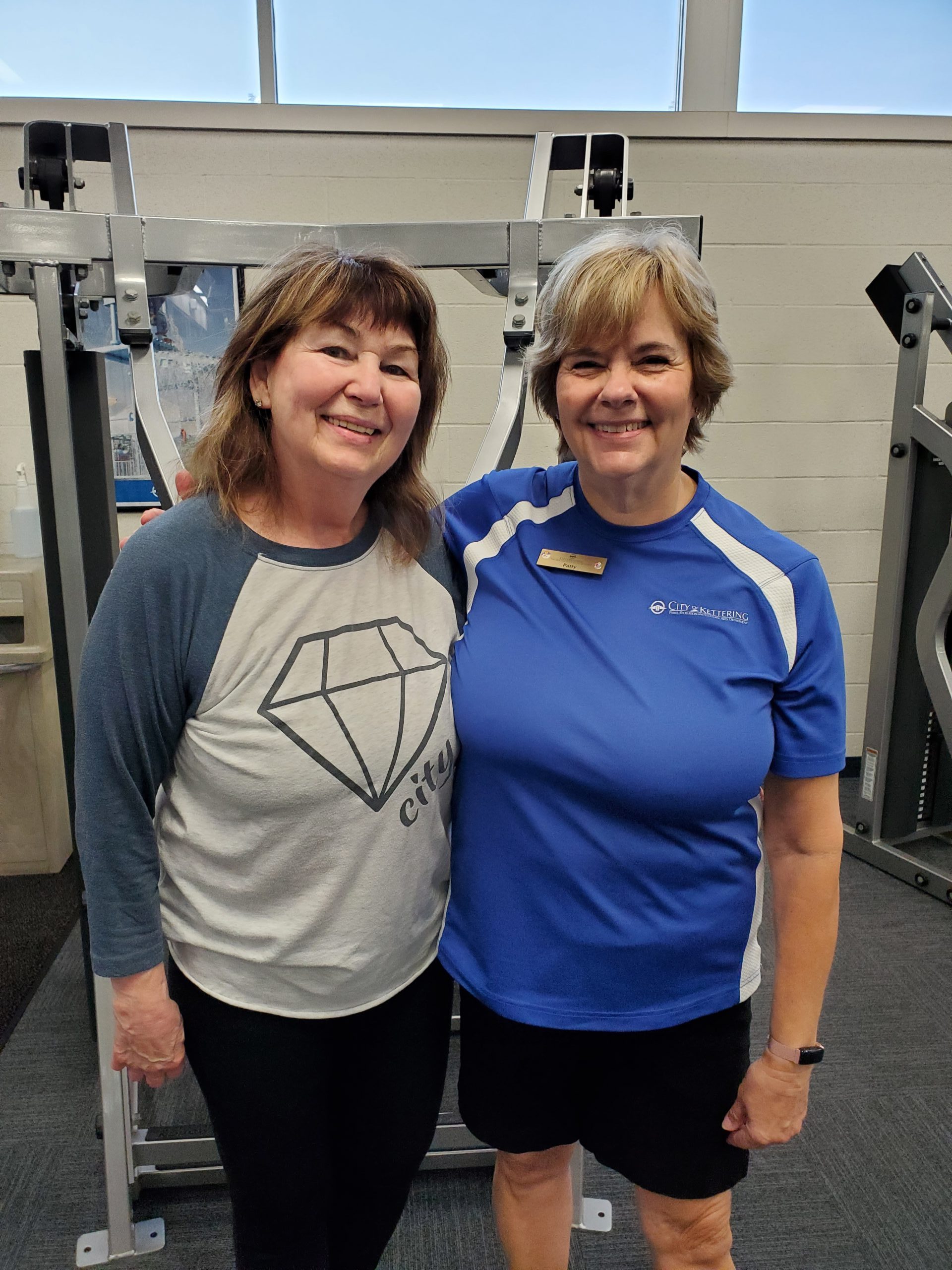 Happy Friday! Today's featured fitness patron is Paula Barrows, who has been a member of the Kettering Fitness & Wellness Center since the facility opened! She has used her workouts to build her strength up after suffering a broken arm and various illnesses. Congrats on all your progress, Paula!
Tell us about yourself and how long you have been a member of the Kettering Fitness and Wellness Center.
I'm a professional hairdresser (which also includes working with women going through cancer). I believe I really help women by restoring their confidence. I have been going to Trent (KFWC) since it opened. I love the convenience of the location and the staff (Tammy, "Magic Mike", Thomas and Patty…and all of the regulars).
What personal obstacles have you overcome and how did our fitness facilities help you through?
I broke my arm 5 years ago, and Thomas has truly helped me build my strength back back up. I had COVID and Pneumonia last year and lost 2 months of my training. Patty and Thomas have brought me back to being healthy and fit! I am extremely grateful to them!
Do you have any personal health and fitness goals, won a competition, etc.?
My goal is to stay as fit and healthy as possible. I have 6 grandkids and a very busy life!
Is there anything else you would like to add?
I give a HUGE shout out to the staff, and I'm thrilled with the friendliness and cleanliness of Trent.