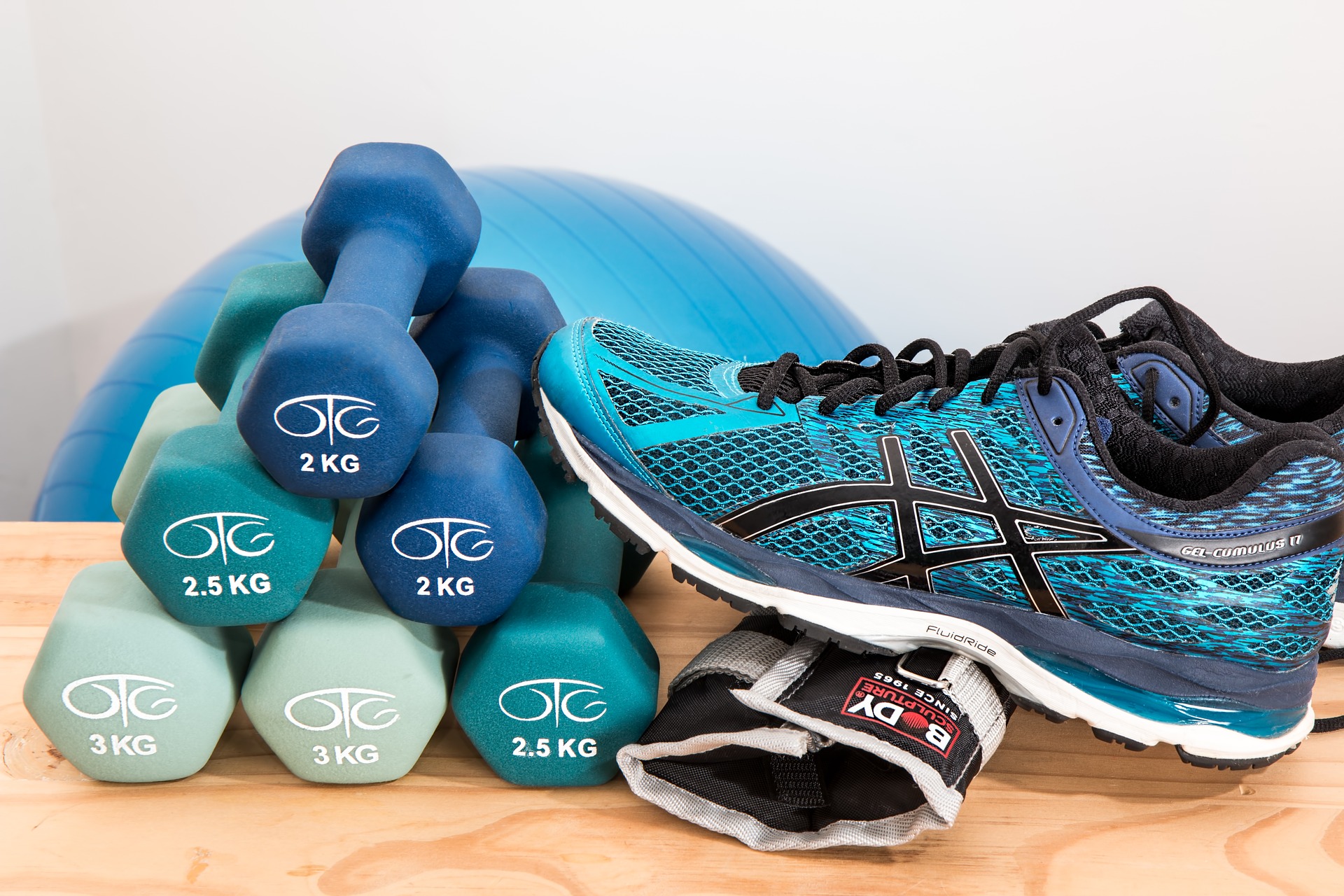 On the second day of wellness, PlayKettering gave to me…another inspiring fitness story! Meet Quinn Matthews, who worked with personal trainer Larry Fox at the Kettering Recreation Complex to lose over 30 pounds and train for a 5K. Here's what Quinn had to say about his fitness journey:
"At 50 years old, I realized it was past time to start taking better care of myself. Not having worked out since I was in my twenties, I was at a loss as to where to begin. I joined the Kettering Recreation Complex and formed my own routine with the Nautilus machines to get my body acclimated to working out again. I had some good results, but not what I was expecting.
I had my first personal training session with Larry about 6 weeks after I starting going to the Kettering Recreation Complex. He is an amazing personal trainer. Larry understood what it is like for someone to start working out again at age 50. He listened to what my goals where, what I had been doing up to this point and set about creating a workout routine for me that included weight training, cardio and core strengthening. Larry has made this so easy for me, challenges me at each step to push beyond what I think I can do and the results are amazing. I have lost over 30 pounds, my body is toning, gaining muscle and I ran my first 5K this fall! I never would have dreamed I could do this, but here I am!
Thank you, Kettering, for providing the community with an affordable, modern fitness center with a fantastic, friendly staff. The Kettering Recreation Complex and, of course Larry, have helped me not only strive to achieve the goals I set for myself, they have helped me achieve goals well beyond what I thought I could obtain. The Kettering Recreation Complex is truly a gem in our community."
Feeling inspired? We can help you achieve your fitness and wellness goals, too –
visit our fitness page
for details.
*Please consult a doctor before beginning any exercise program.