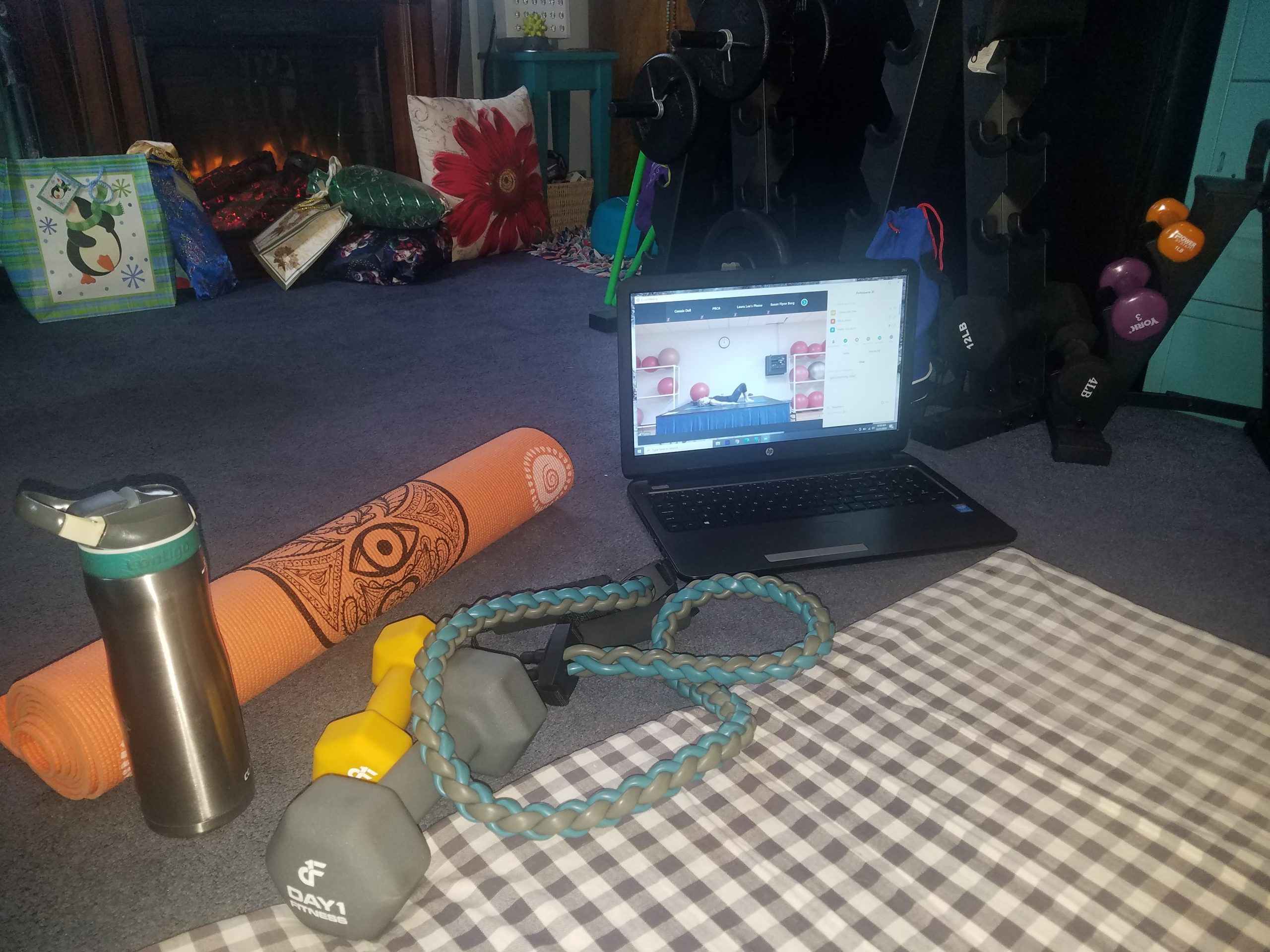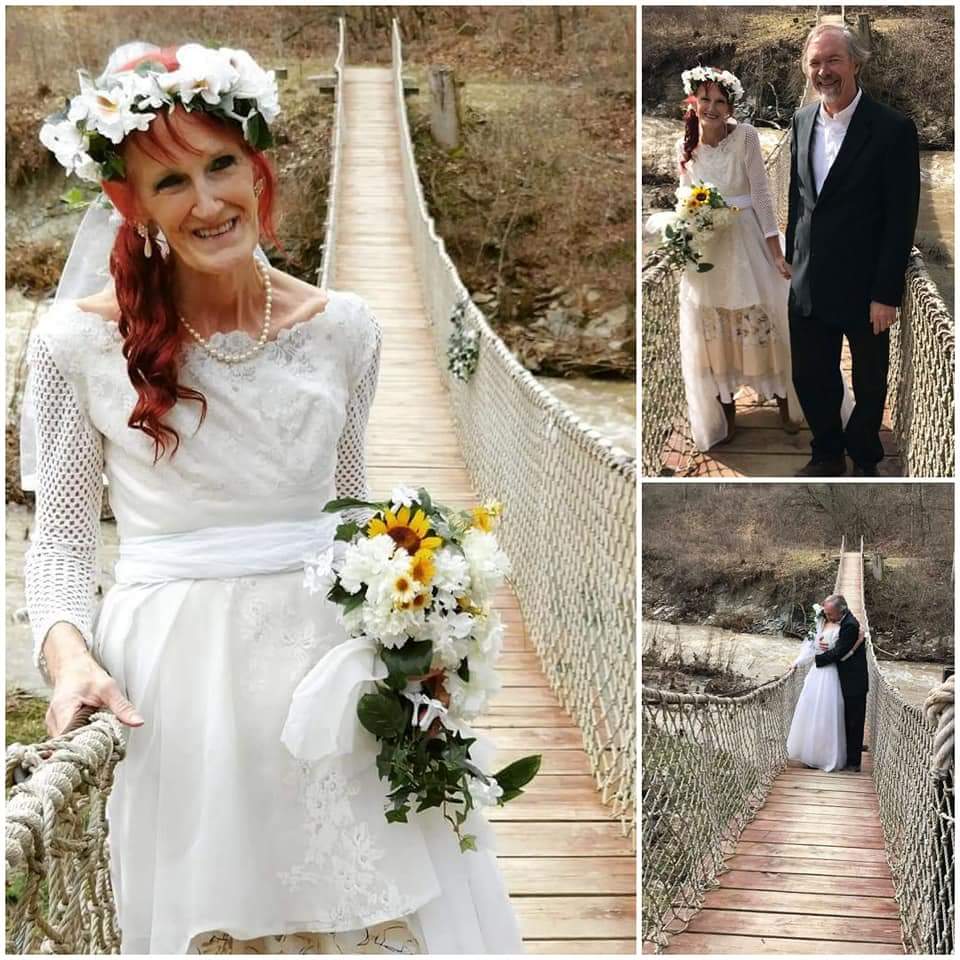 It's easy to say 'new year, new you,' but how do we move beyond our good intentions and find a healthy routine that sticks? One way is to set a goal that truly motivates you like our featured patron Connie Dell did. Connie began her fitness journey in our group exercise classes at the Kettering Recreation Complex a few years ago and in late 2020, started working out with us over ZOOM because she feels safer working out at home currently. Read on to learn more about Connie and why she enjoys virtual group exercise!
1. Can you tell us a little bit about yourself and how you got started at the Kettering Recreation Complex attending group exercise classes virtual and in person?
My name is Connie Dell, and I first found out about KRC at their annual craft show. I originally belonged to the Y, but when I married my husband two years ago, I switched to Kettering Recreation Complex! He loves Kettering and has lived in Kettering all his life. (Fun fact:  we were married on a swinging bridge after a mile long hike in a vintage wedding gown and my Daddy's hiking boots! Even though I am 64 years old, I feel young, lucky to be here and happy!)
2. What have you liked most about the virtual group exercise classes and what is your favorite class to participate in?
Of course, the atmosphere is more fun in person, but the fear of COVID-19 makes the virtual classes such a helpful safety net! Also I am so impressed by the amount and variety of ZOOM classes offered by KRC! The virtual classes also give you a chance to try new classes without feeling silly or embarrassed. My fav ZOOM classes are Amy's STRONG & POUND classes and Sherri's YOGA.
3. Do you have any personal health and fitness goals?
I started this journey with the goal of keeping my strength and mobility. I did not want to be as challenged as my mother was for the last decade of her life. Aging is natural, but I want to remain strong, healthy and still able to run around with my grandbabies and dance all night with my new hubby!
4. What is one thing that keeps you focused and motivated to take our virtual or in-person group exercise classes?
The teachers help me feel that I can survive and succeed throughout the classes. Their encouragement and example is so necessary and helpful. What keeps me motivated to take the classes mostly is the goal I mentioned in Question #3.
5. Do you have any advice for patrons who might be hesitant to attend a virtual group exercise class?
My advice is just go for it! Try a class that you think you would enjoy! In a Zoom class, you can stay safe from COVID, you can be comfy, even working out in your PJ's if you wanna! You don't have to feel shy or awkward! But I also wanna add two tips for newbies:  SCHEDULE your week's classes with intention. Don't just see if it happens to work out. Make it a priority for YOU. And during ZOOM class, try to be ALL IN. It is easy to get distracted by real life or chores…those dishes & text messages will wait!
Thank you, Connie for the kind words, and we're so glad you've enjoyed working out with us both onscreen and in the KRC.
Interested in group exercise? Check out the in-person schedule or learn more about exercise passes to gain access to our weekly ZOOM offerings.