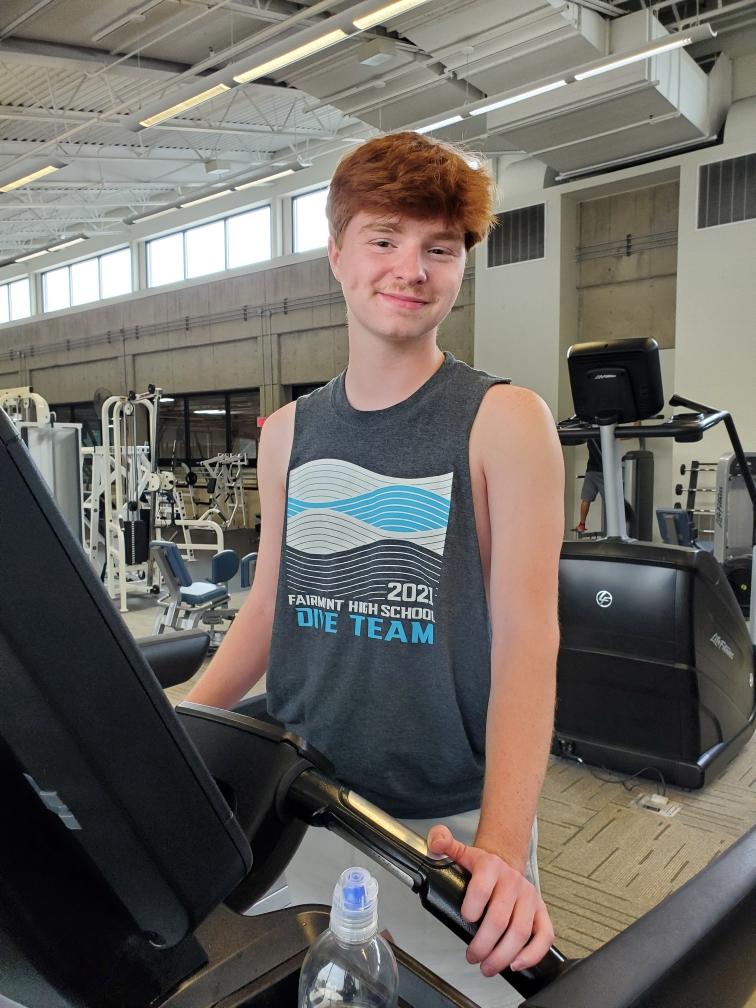 We have an extra fitness spotlight for you this week! Dalton Gebele has been working out at the Kettering Recreation Complex to prepare for serving in the U.S. Navy. Join us in wishing Dalton luck as he leaves this week and in thanking him for his service to our country!
Tell us about yourself and how long you have been a member of the Kettering Rec Center?
I am 18 years old, and I can remember coming to the Rec Center for swimming and karate lessons when I was a little kid. I've swam here most of my life.  I've owned a fitness pass now for about 7 months so I can come and work out.
How have our fitness facilities help you prepare for the Navy?
It's a facility where I can challenge myself and meet those challenges. I've gotten my cardio endurance to nearly where it needs to be for me to excel in the Navy. I feel extremely prepared to leave in 4 days and start a new chapter.
What are your personal health and fitness goals?
I want to get to a point where an 8 minute mile is a warm-up. I need to ultimately swim a mile in full flight suit in 20 minutes or less for my Naval Air Crew Candidate School.
Is there anything else you would like to add?
Don't be shy here.  Come in and push yourself to meet YOUR goals. Everyone here will support and honor that with zero judgment.