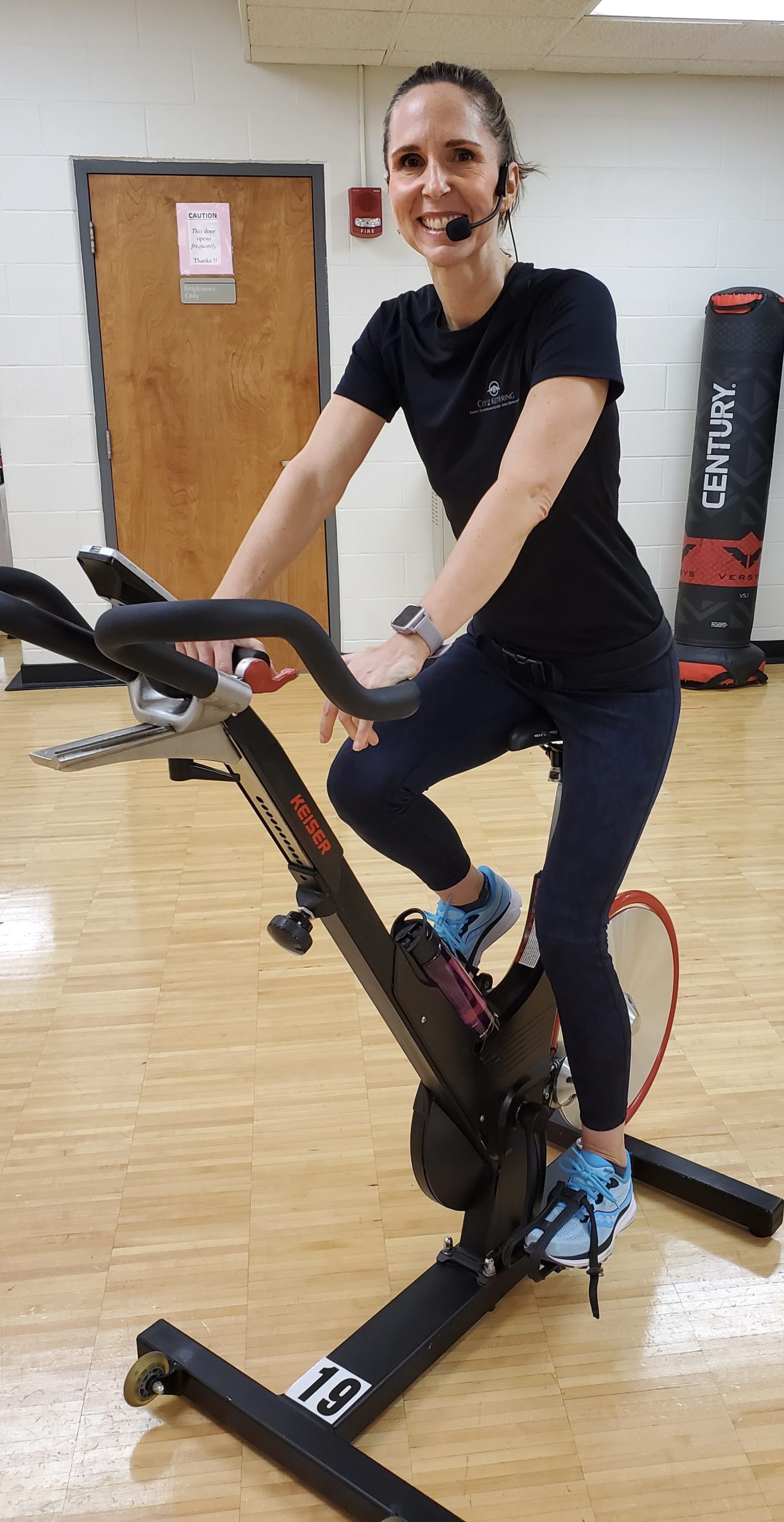 Happy Friday! Today, we're featuring Group Exercise Instructor Eileen Moran who has taught a wide variety of classes for nearly two decades at the KRC. Thanks for all you do, Eileen!
How long have you been working for the City of Kettering as a Group Exercise Instructor? What inspired you to become a group exercise instructor?
I have been teaching at the Kettering Recreation Complex for almost 18 years! I began teaching at a YMCA  in Cincinnati. They needed instructors, so I became certified. I started with Cardio Kick Boxing and now teach almost any format.
What do you like most about instructing classes?
Meeting new people and making group fitness accessible to people of all fitness levels.  Seeing people have fun and enjoy themselves.
What is your ideal/favorite type of patron to teach?
Anyone who comes prepared to work hard! I like to push people beyond what they think they are capable of.
Share a favorite teaching moment or success story.
I love it when people try a new class format, like TRX or cycling, because I keep telling them that they can do it! Then they discover they like it or when a new person tries group fitness for the first time and comes back.