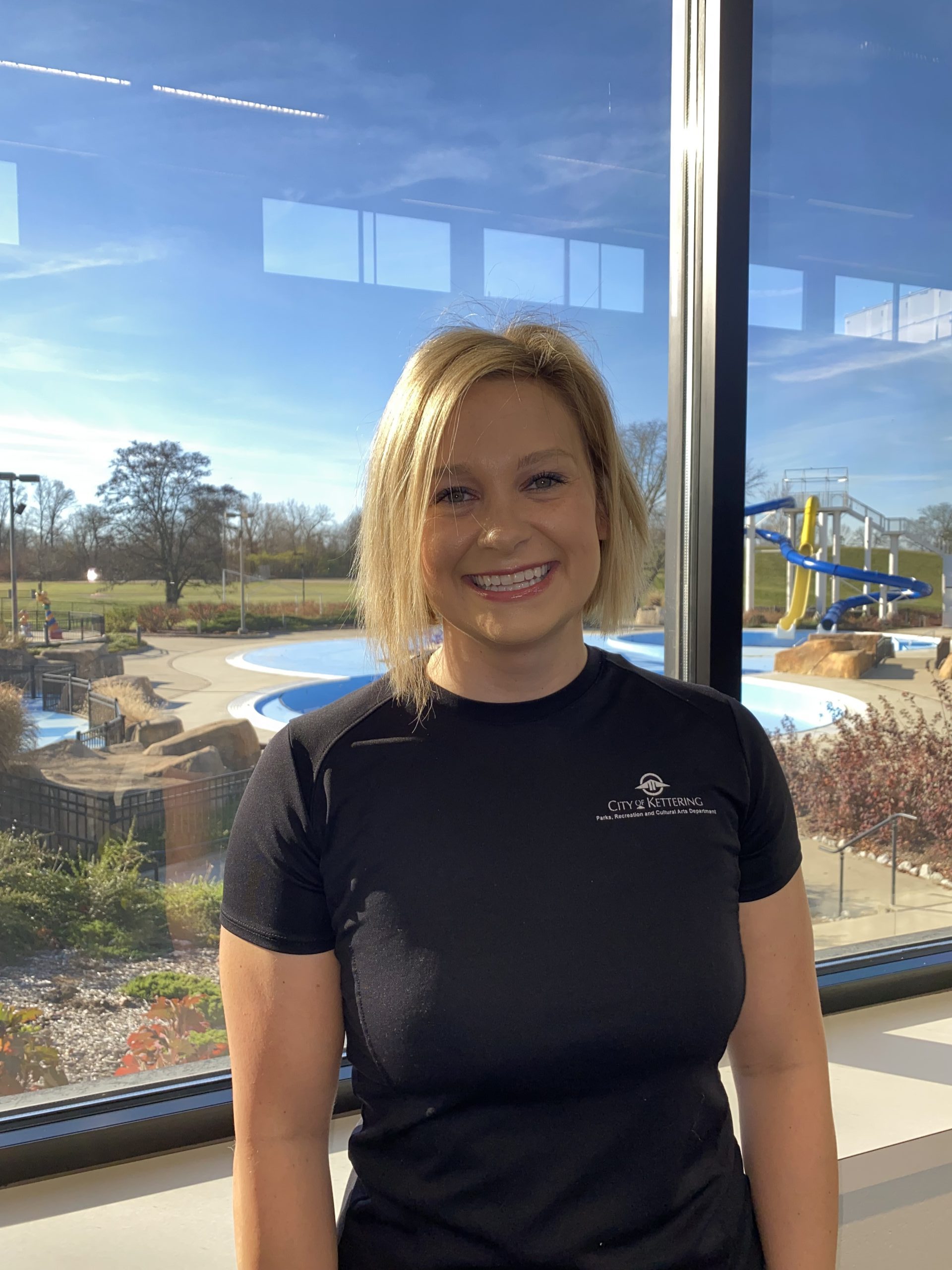 Happy Friday! Today's featured fitness staff member is Hannah Sagasser, who became a personal trainer last year and loves empowering her clients to reach their wellness goals. Thanks for all you do, Hannah!
How long have you been working for the City of Kettering as a personal trainer? What inspired you to become a trainer?
I started as a Fitness Specialist in July 2022 and became a personal trainer in September 2022. I have a passion for exercise fitness. I love helping, interacting and connecting with my clients. As a trainer I get to make positive changes and help reach goals in my client's lives. I started working out consistently in college. I wanted to try boxing and personal training. I really enjoyed working with my trainer and being pushed/motivated to new limits. I have enjoyed exercises and the modifications/adjustments/ challenges that come with pregnancy, post childbirth and age. All of this had inspired me to help others to succeed in their fitness goals in each stage of their lives as a trainer.
What do you like most about personal training?
I love my clients. I enjoy educating clients on all aspects of fitness and exercise. Helping clients reach their personal goals is incredibly empowering.
What is your ideal/favorite type of client to train?
My favorite clients are – all of them – I have the best! Motivation and pushing the limits, willingness to try new things.
Share a favorite training moment or client success story.
I have had two clients who did not know how to lift a weight, use any machines or equipment when they first started. They are now using the squat rack, deadlift and lifting heavy. Also, working past injury, sports training, and overcoming physical setbacks.