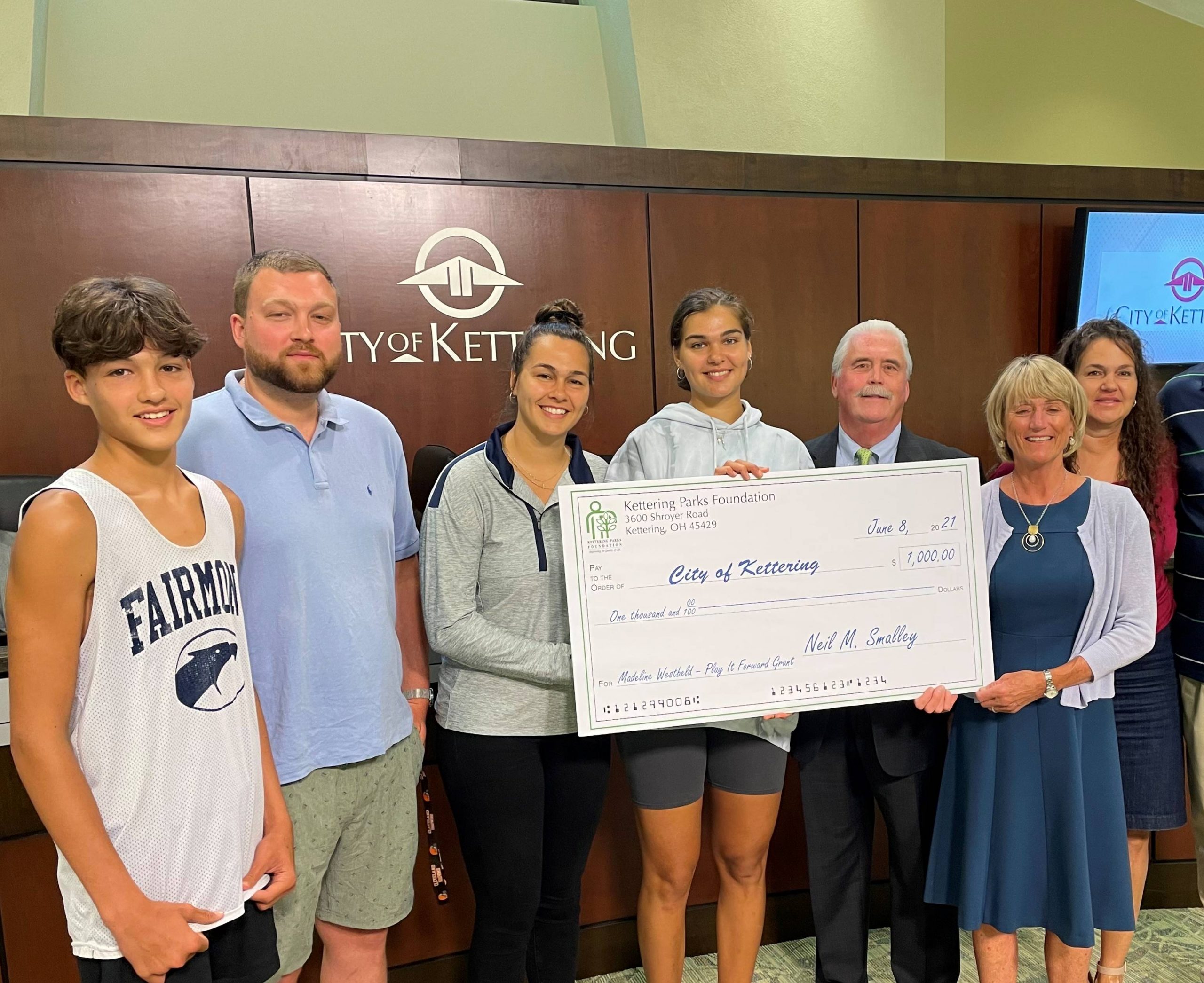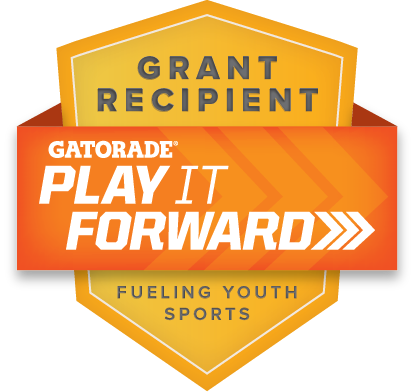 The Kettering Parks Foundation was the recipient of a $1,000 grant from the Gatorade Ohio Basketball Player of the Year, Madeline Westbeld. The Gatorade Play It Forward initiative works in conjunction with the Gatorade Player of the Year program to empower student athletes to provide resources to sports organizations in their communities.
Gatorade Player of the Year is an awards program that recognizes the nation's most elite high school athletes for their accomplishments on and off the field.
Madeline's gift will provide Kettering kids an opportunity to participate in open gym at the Kettering Recreation Complex from September 7 through December 17, 2021. Youth drop-in gym is a time set aside for K-12th graders to participate in an unstructured open gym atmosphere. Details for the open gym program will be announced soon.
The Parks Foundation transferred the funds to the City of Kettering, Parks Recreation and Cultural Arts Department to administer the program. Mayor Don Patterson accepted the check on behalf of the City of Kettering during a recent city council meeting.
"We are grateful for Madeline's gift to the Foundation and know many children in Kettering will now be able to participate in open gym without any financial barriers," said Neil Smalley president of the Kettering Parks Foundation.
Here's more about Madeline, from a bio submitted by her mother:
Madeline Westbeld is the daughter of James and Susan Westbeld of Kettering, Ohio. She has received many awards and most recently: (From UND.com) "2021 WBCA All-America Regional Finalist, 2021 ACC Rookie of the Year (Head Coaches), 2021 First Team All-ACC, 2021 ACC All-Freshman Team, 2021 ACC All-Academic Team, Two-time ACC Rookie of the Week (Dec. 7, 2020, Jan. 3, 2021), 2020 ACC Newcomer Watch List" and Ohio Ms Basketball. She was the only basketball player in the state of Ohio, male or female, to be selected as a McDonald's All American for 2020.
She is an unbelievable teammate, friend and especially sister, to her two  brothers, Adam and Ben, and two sisters, Amanda and Kathryn, who have all guided her, loved her and inspired her, throughout her life.
Madeline is a young woman with remarkable character. She loves others and is selfless, putting others before herself. She is one of the hardest workers you will find. She is passionate about whatever she chooses to do, and does it right. She doesn't complain when she sees something wrong but does what she can to discuss the problem and come up with a solution.
She is intelligent and truly thinks about things and how to make them better; especially how to make the world better. She won't tolerate gossip and gently puts her hand up for that person to stop.
She takes charge. She is a leader. She is not afraid to speak her mind and does so calmly and in a way that commands respect and is not confrontational. She knows what she wants, is decisive and goes after it.
She is a peacemaker and has been told that by many. Her presence is calming and gentle, unless she is playing against you in basketball.
A graduate from Fairmont High School, Madeline attends and plays basketball, for the University of Notre Dame, where her sister Kathryn graduated from, after winning a National Championship in Women's Basketball. Kathryn also won a state championship with her team from Fairmont High School, in 2014.
Madeline is getting ready to travel to Hungary for USA Basketball. She was born and raised in Kettering, Ohio and wants to give back to her city. She truly cares about the future of kids and adults, and is often thinking about and discussing, how to improve their lives. She has come up with an idea and plans to develop a charity which will help the homeless and those in poverty, so they may help themselves to be successful.